With the rapid pace of the growing trend towards urbanization, people have a tendency to find styles that come back to the 60s of the last century. Decorators again turned their attention to the rustic style for the house, called farmhouse. So let explain what is farmhouse style, what types of farmhouse, and how to get that into your house.
What is Farmhouse Style – Farmhouse Style Definition
Farmhouse style is a warm, relaxing, and cozy style for your home. In particular, one of the most noticeable characteristics of this particular design is clean features and carries the breath of a classic countryside.
Types Of Farmhouse style – What is your favorite style?
Farmhouse style is especially popular in kitchen decoration for families in recent times. Farmhouse style adds color to the kitchen with a variety of design styles to create farmhouse-style kitchens that combine many different shades.
French Farmhouse
French farmhouse is described as a style that combines the elegant rustic French countryside and the simple, light, clean feel of the American farm style.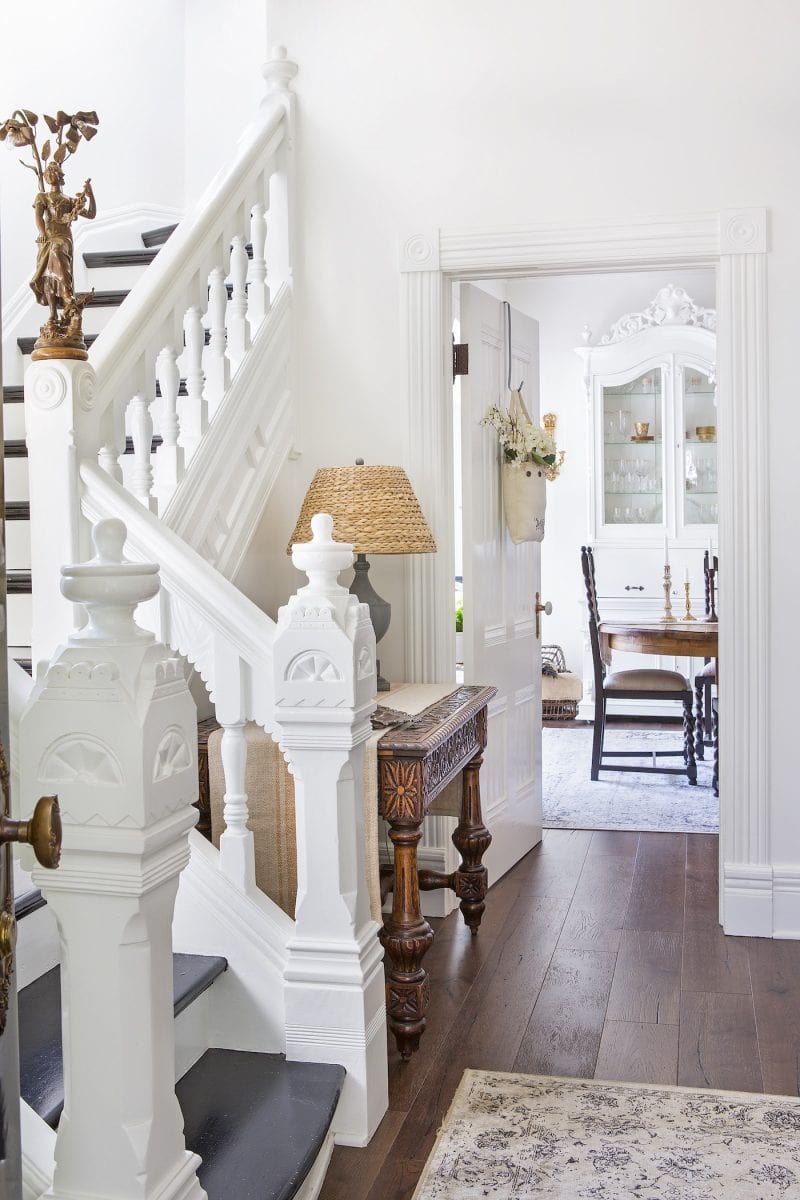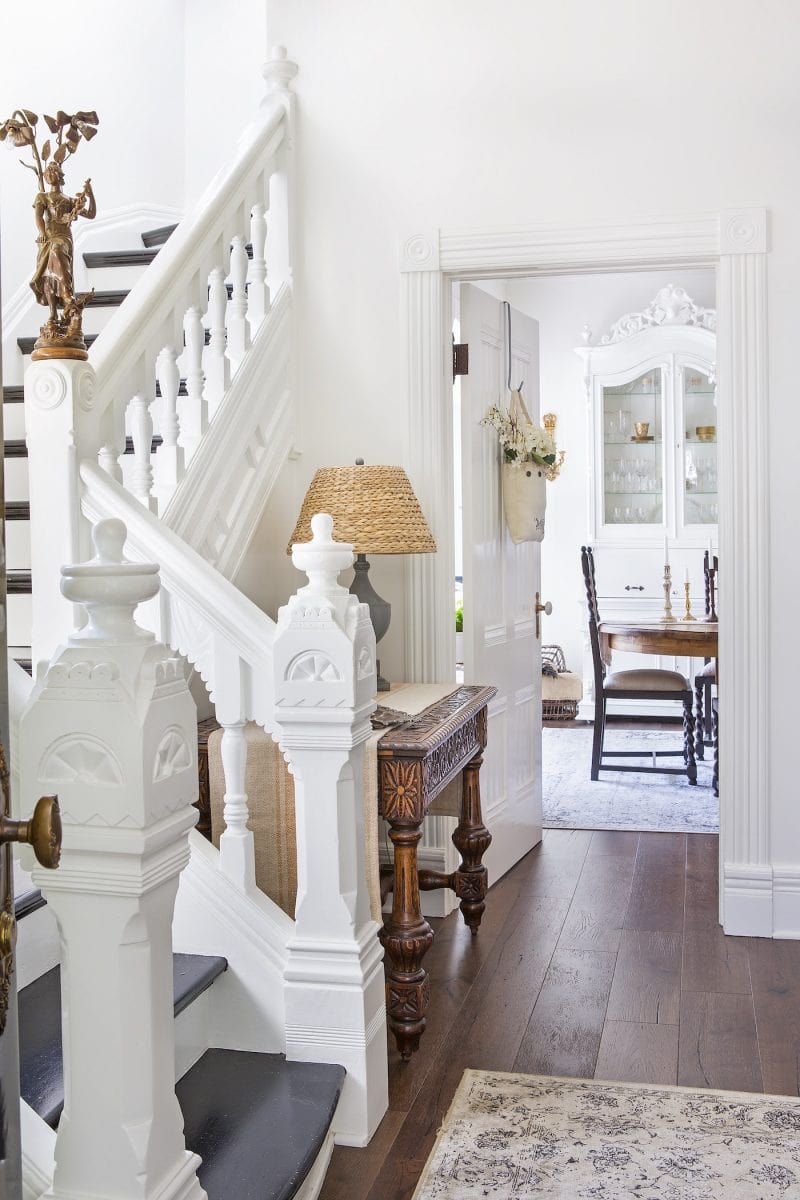 Sweden and Denmark are the inspiration behind the Scandinavian farmhouse style. The main feel of this style is the rustic, rustic from the above 2 countries plus the authentic feeling of the American farm style. Scandinavian farmhouse style often uses unfinished wood and large windows are the highlight. In addition, the 2 main colors White – Black create a contrast for your room.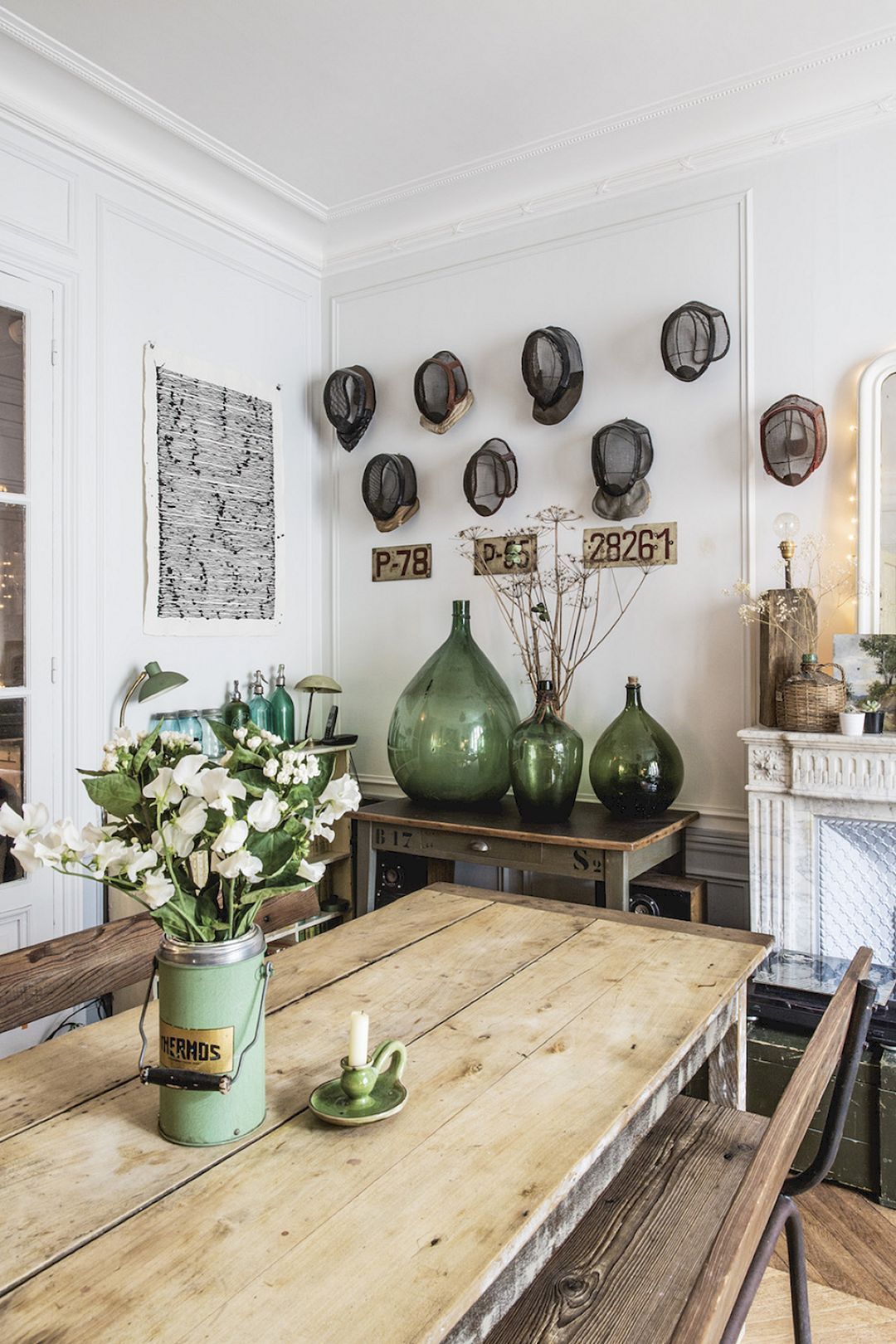 Rustic Farmhouse
Unlike other farmhouse styles that are slightly soft and gentle, Rustic farmhouse focuses on features rather than appearance. Use raw materials (old crates, chicken wire, etc.) along with the above earth color to give your home a rustic feel. Because of using mainly items with a rough shape and cold colors, the rustic farmhouse is one of the styles that show very distinct masculinity. You can embellish a few more elements that accent the lightness by using flowers, feminine patterns, and lace fabric.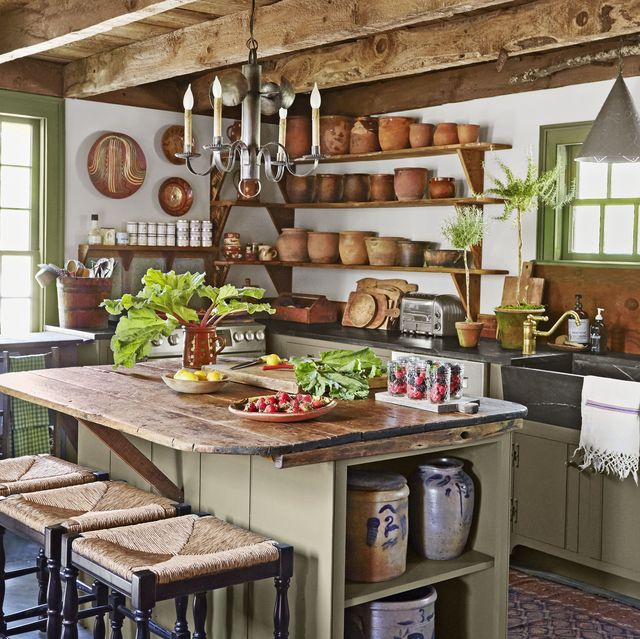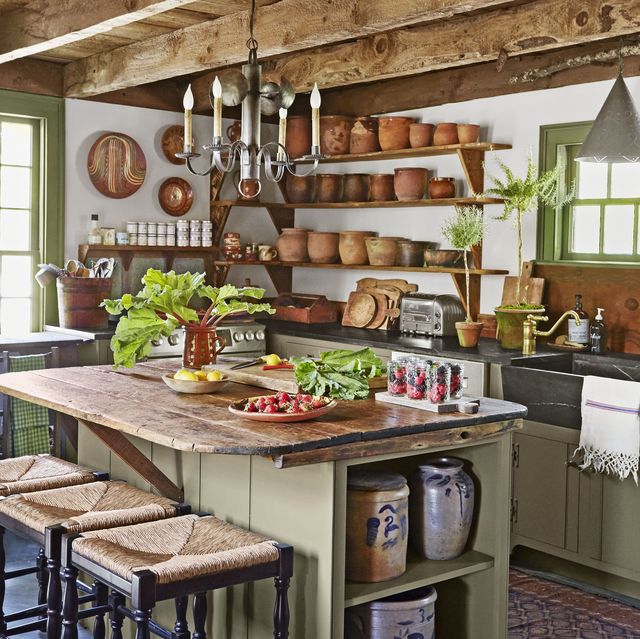 Modern Farmhouse
The modern farmhouse combines contemporary design with a farmhouse aesthetic but still captures the inspiration of farmhouse life.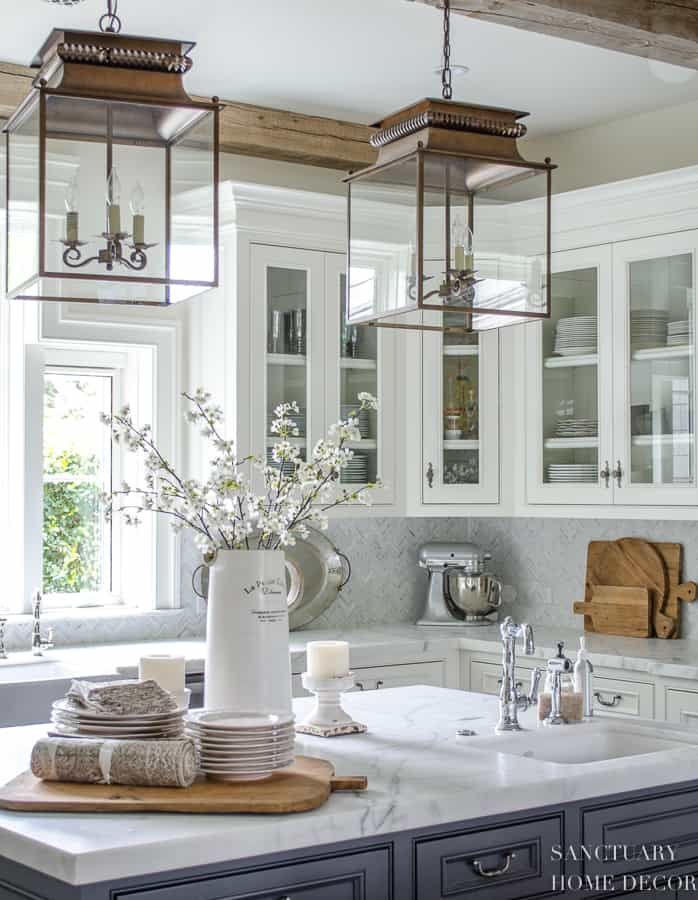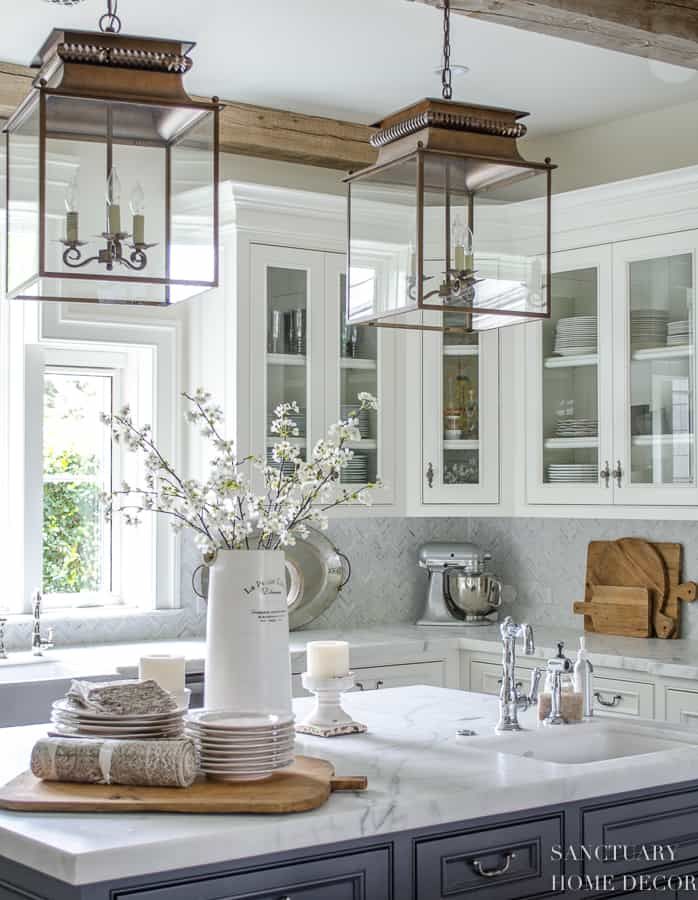 Coastal Farmhouse
The interesting combination of coastal and farmhouse styles creates the coastal farmhouse style. The farm-style tends to have deep colors or the use of wood and metal has a soft retro feel. As for the coastal style, it will give you a feeling of peace and tranquility as if you were enjoying a vacation in a seaside house. These two styles work together perfectly to bring a fresh, quiet atmosphere to any home. If you are a lover of marine life but cannot do it, coastal farmhouse style will be your best choice.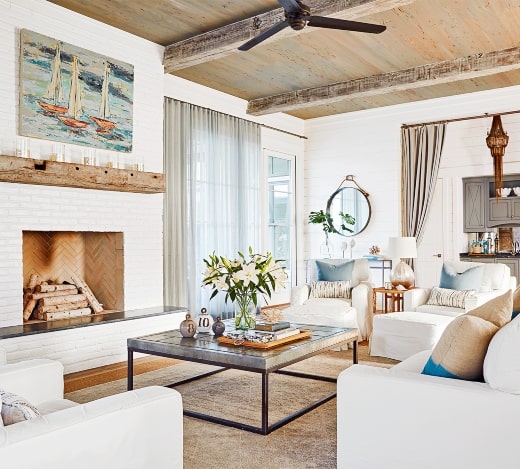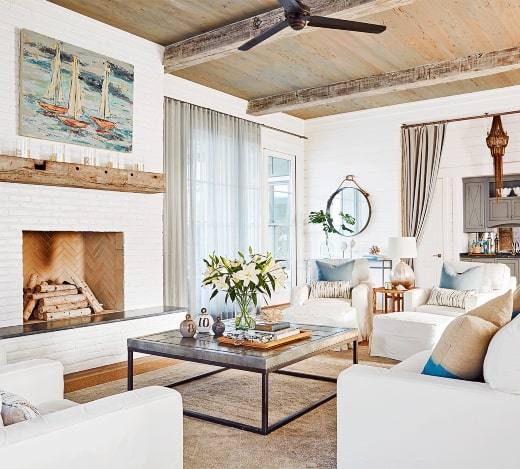 Colonial Farmhouse 
Unlike being inspired by Danish and Swedish such as the Scandinavian Farmhouse style, Colonial farmhouse embodies the charm deep in the old world, with motifs and styles embodied for centuries. This style brings a sense of nostalgia as well as reflects the heroism of previous decades.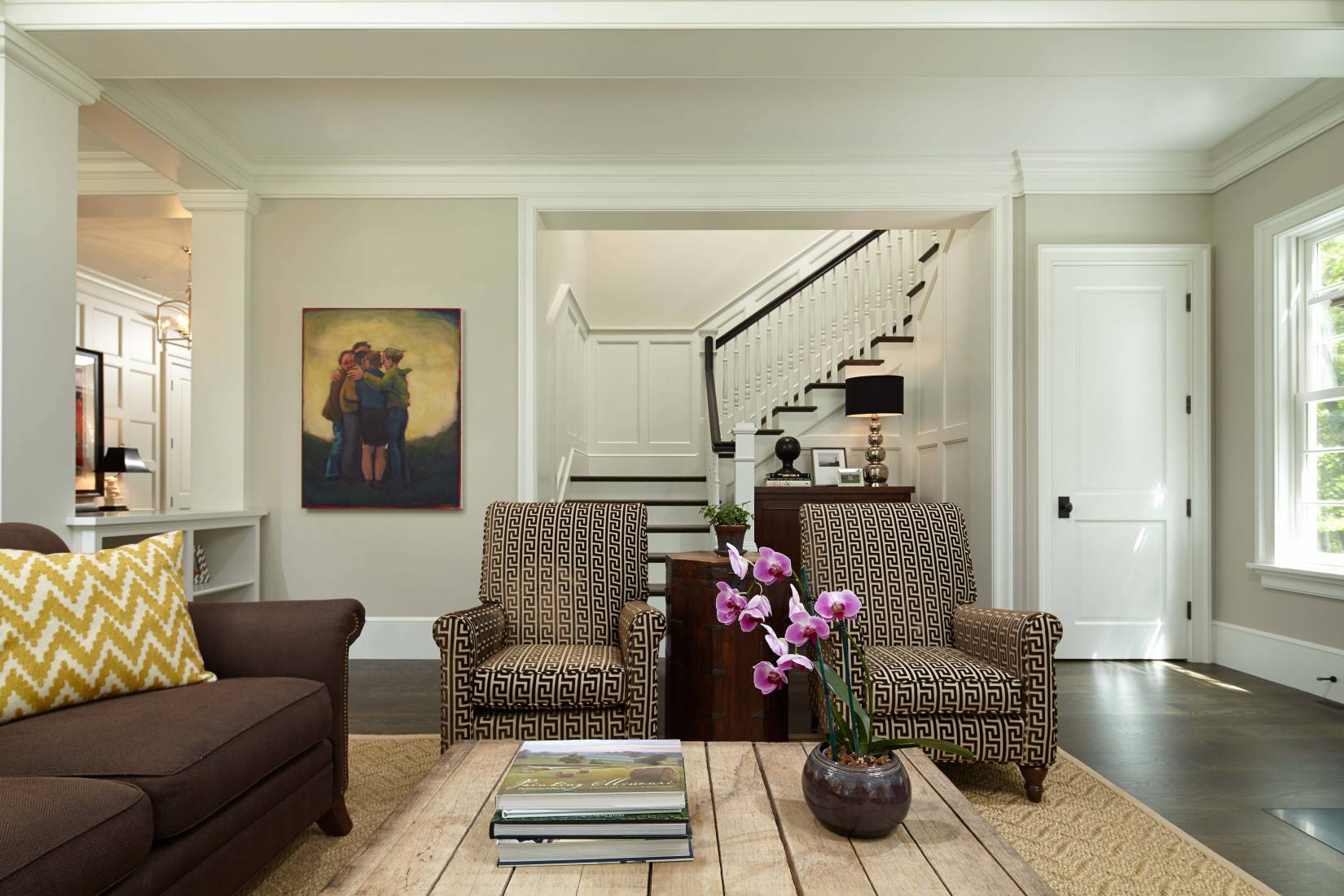 Traditional Farmhouse
An old farmhouse style in the past reappeared with the traditional farmhouse style. Style inspired by the farmhouses of the original settlers. However, it also incorporates a simple décor and some more suitable furniture while preserving tradition and classics.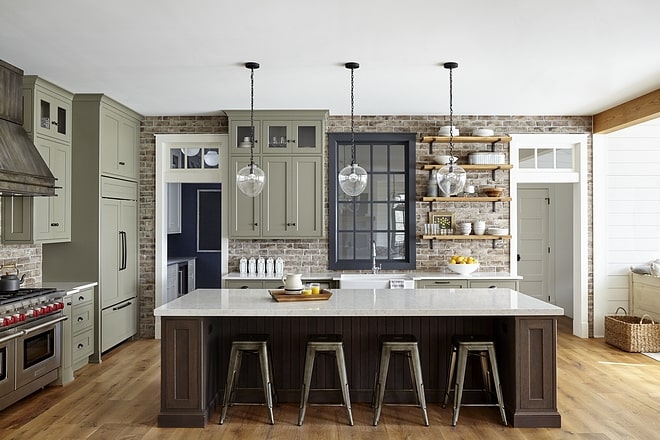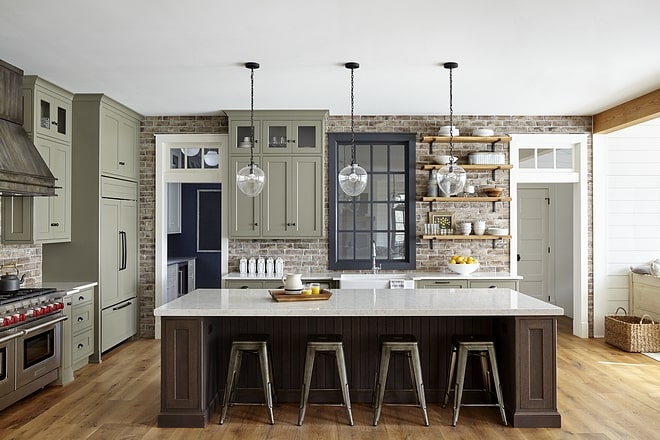 Industrial Farmhouse
Industrial farmhouse style is a style that uses elements that tend to factories or warehouses, representing the style of a modern penthouse in a large city. To alleviate the dryness and monotony, however, this style is combined with a bit of farmhouse style, resulting in both originality and fun.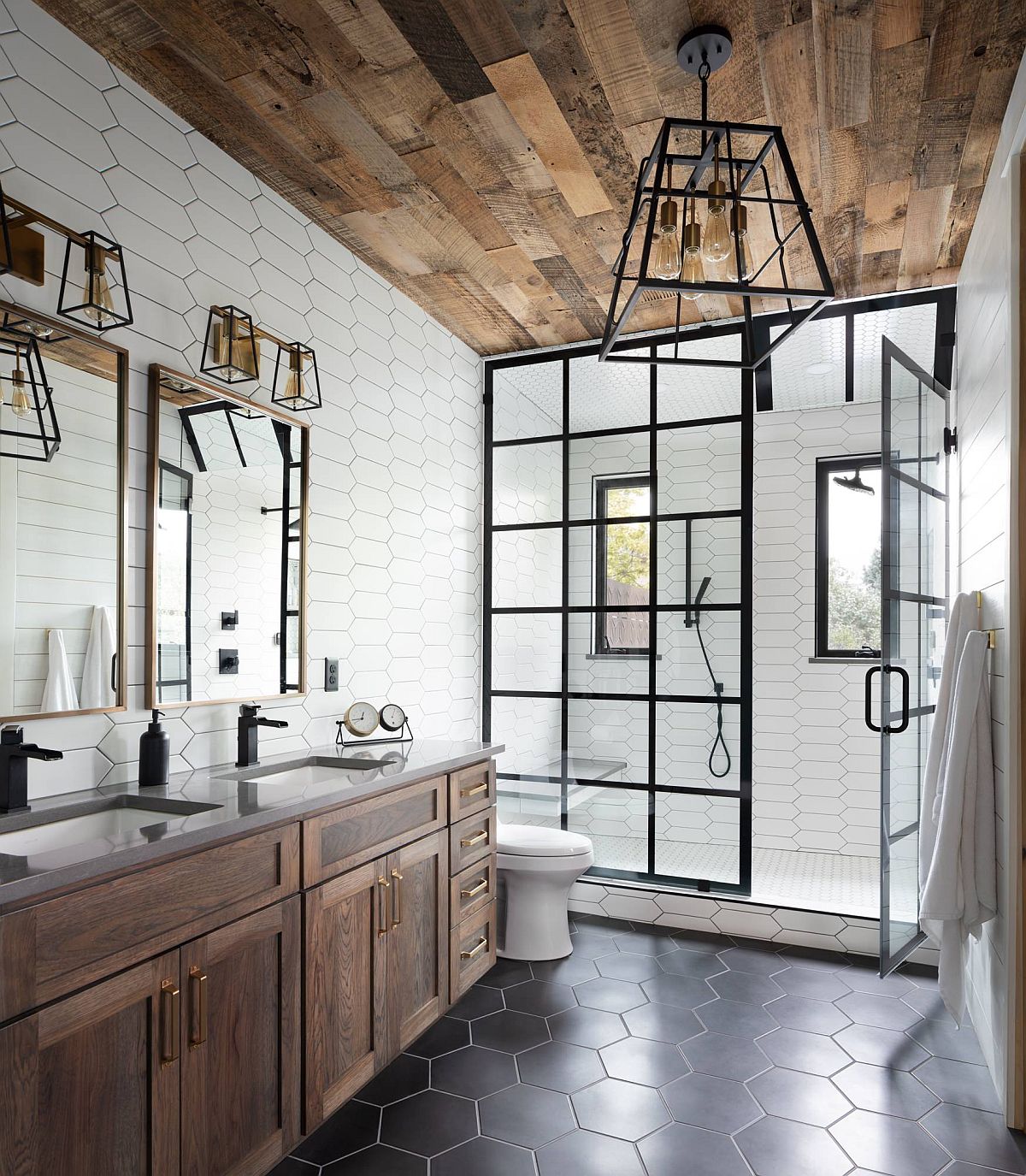 10 ways to get farmhouse style in your house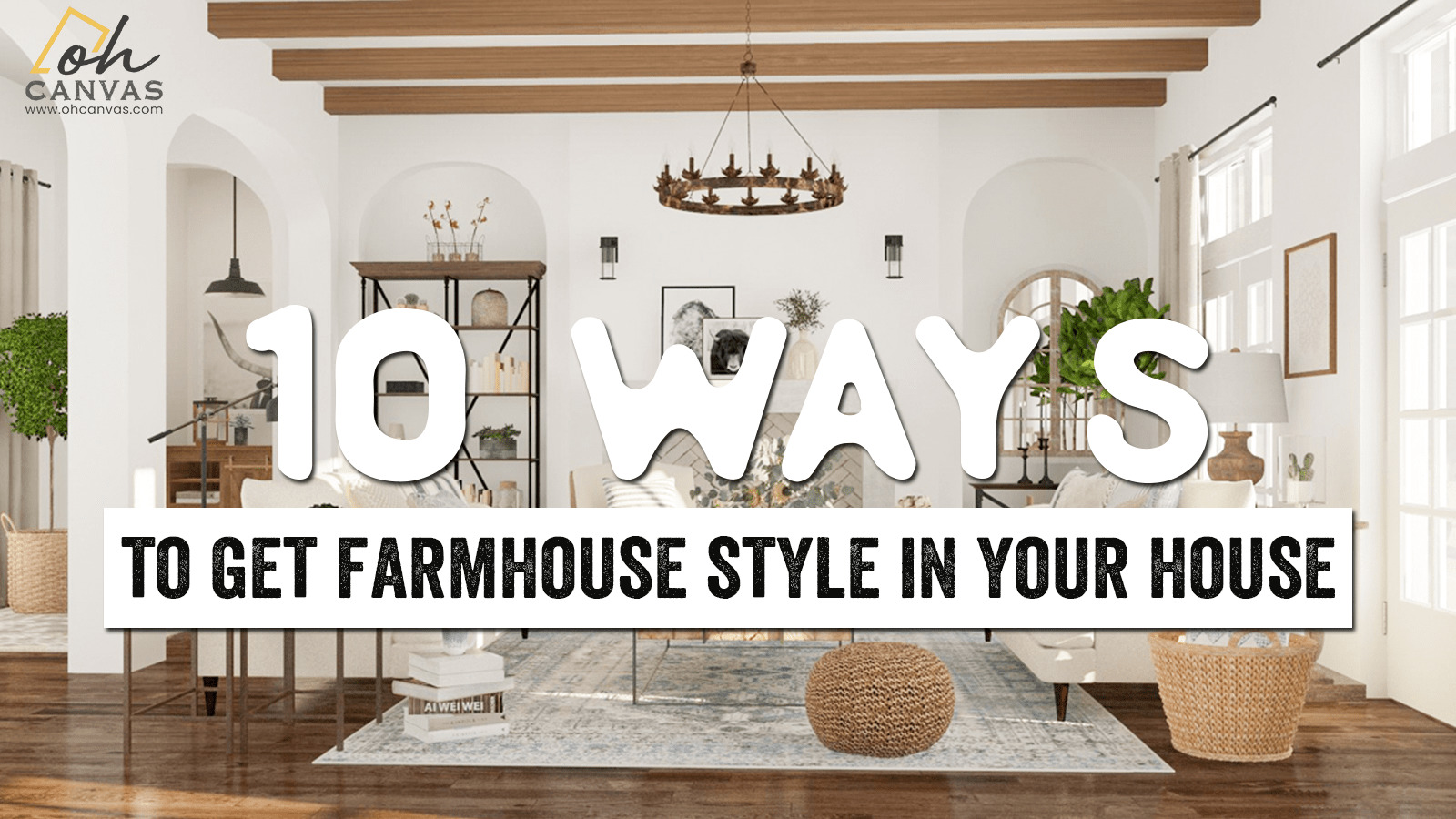 You can watch the clip below about 10 ways to get farmhouse style in your house
Or read the post below
1. Neutral Colors on the Walls
You must ensure the consistency of the wall paint color between rooms. You can choose a soft beige, cream, or even gray for your wall paint. The choice of simple colors will help make the atmosphere in your home look softer and more comfortable. You can see more neutral colors from HouseBeautiful.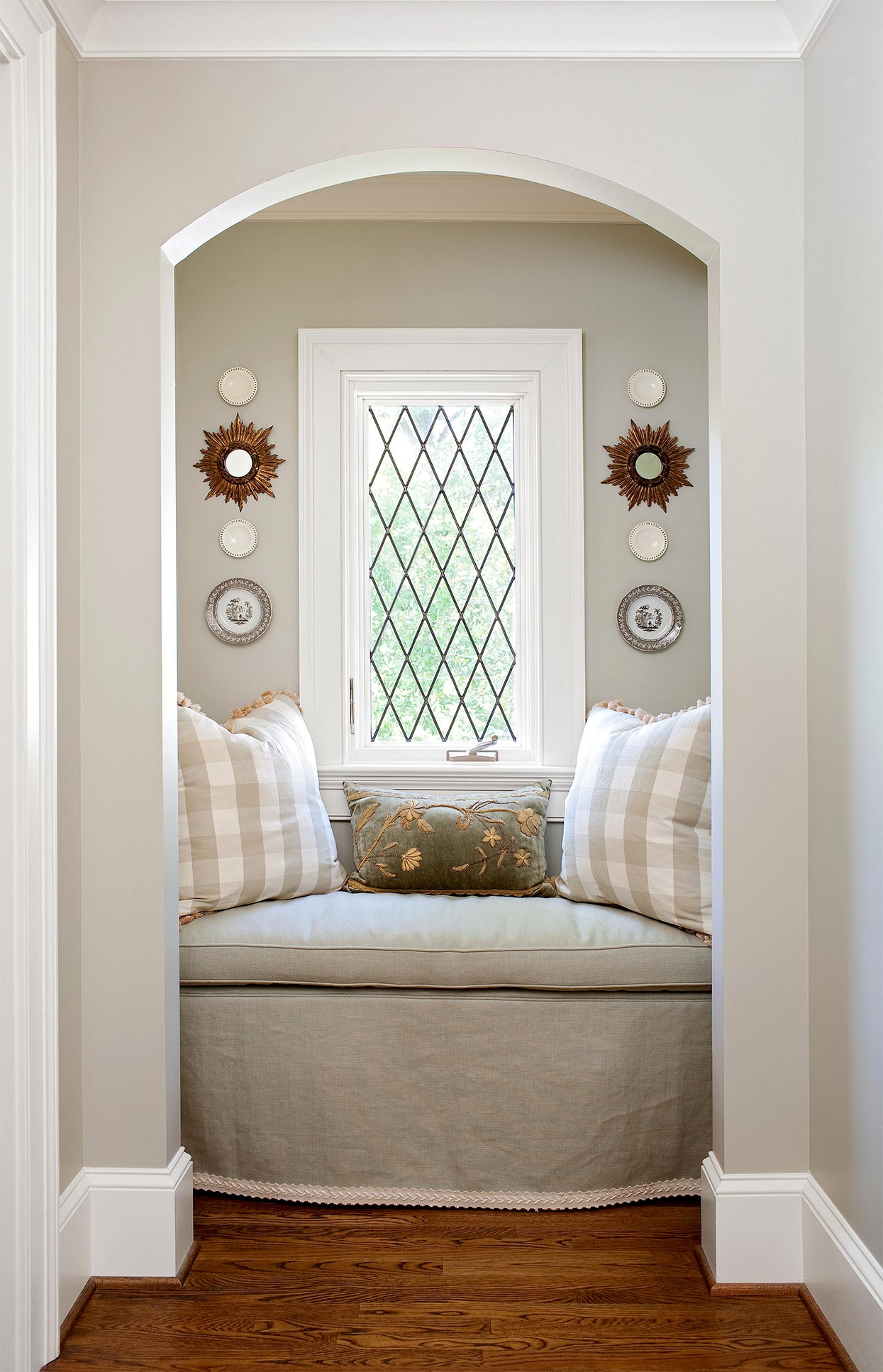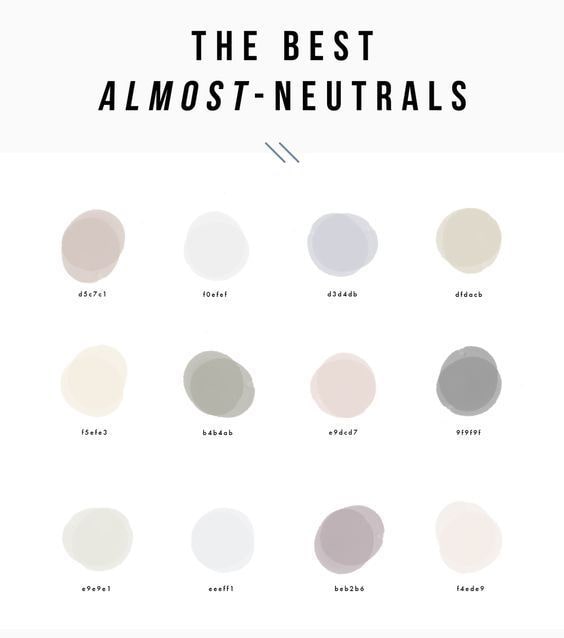 2. Leave the mall
One of the best tips for farming style is to simply avoid shopping in the mall. Instead of shopping at your typical canning stores, I recommend going to antique stores or maybe looking for websites that sell custom products and make your own special product selection. Find unique items that will add personality and charm to your home. Avoid decorating your entire home with mass-produced items, find yourself or create your own decorations to make it warm and true for you.
3. Incorporate dimension
One thing you can often see is that the farmhouse style houses are walls with all kinds of objects, colors according to different rules and layouts. Learn about Beadboard, shiplap, or wainscoting and decorate them for your home.
4. Mix Old and New Elements
In new and old, it is a very impressive combination because both modern painting depictions are kept while keeping the old classic by old objects. The intersection between the new and the old is an important factor in farmhouse style.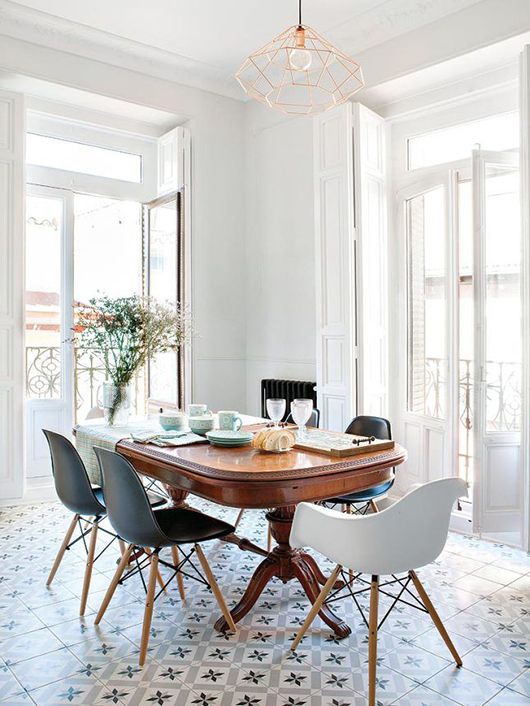 5. Avoid Bright Colors
In addition to using white, light cream, or gray in your wall background, you should be limited to incorporating light colors in your farmhouse décor. Neutral colors are still the best choice if you want to pursue this style because it provides a warm feeling. Hot colors like red, orange, purple, … of course you can still design your style, but use it sparingly.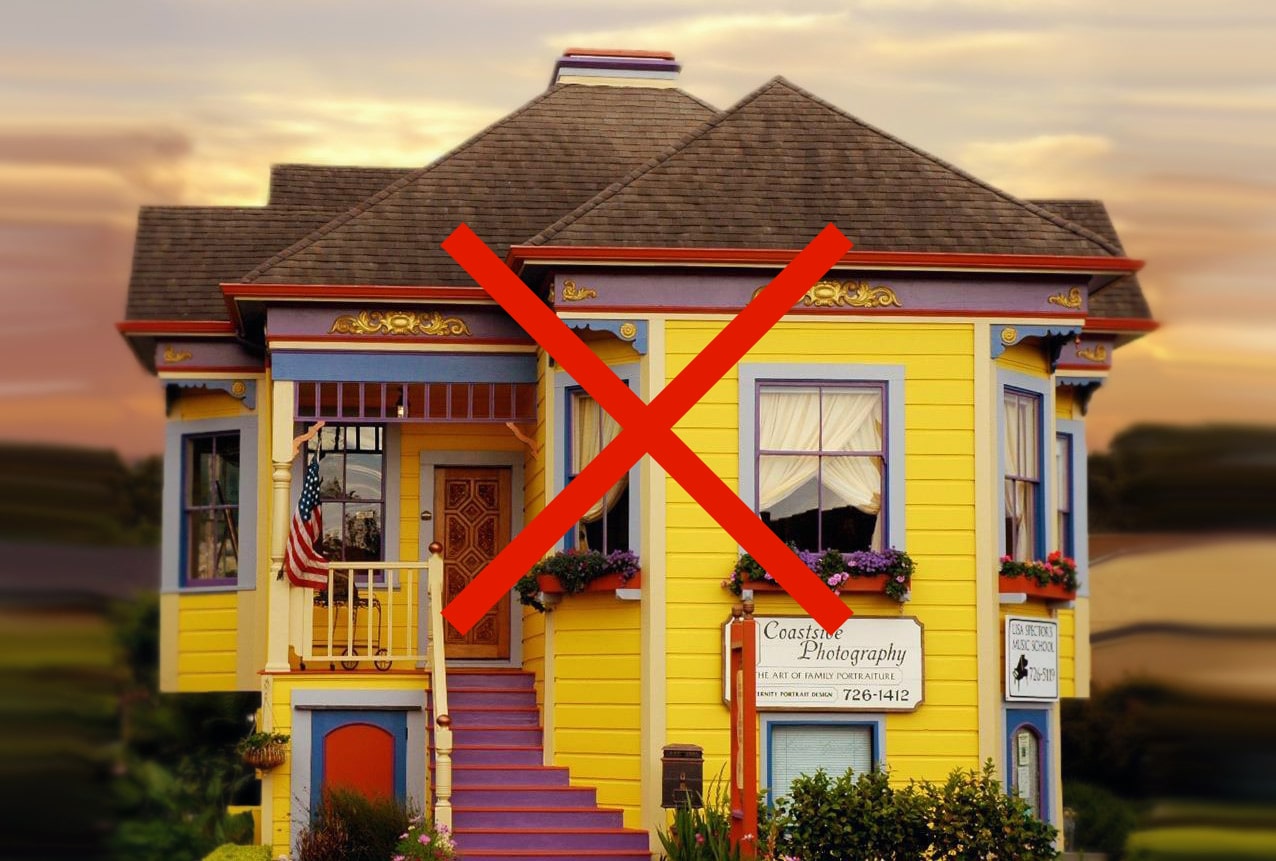 6. Use with Wire Baskets
To make your home look more farmhouse-like, a rope basket is a plus! Large open-hole baskets will give your home a rustic and farm feeling. More specifically, they can be hung on the wall, storing items in the kitchen or in the living room to create a sense of lightness.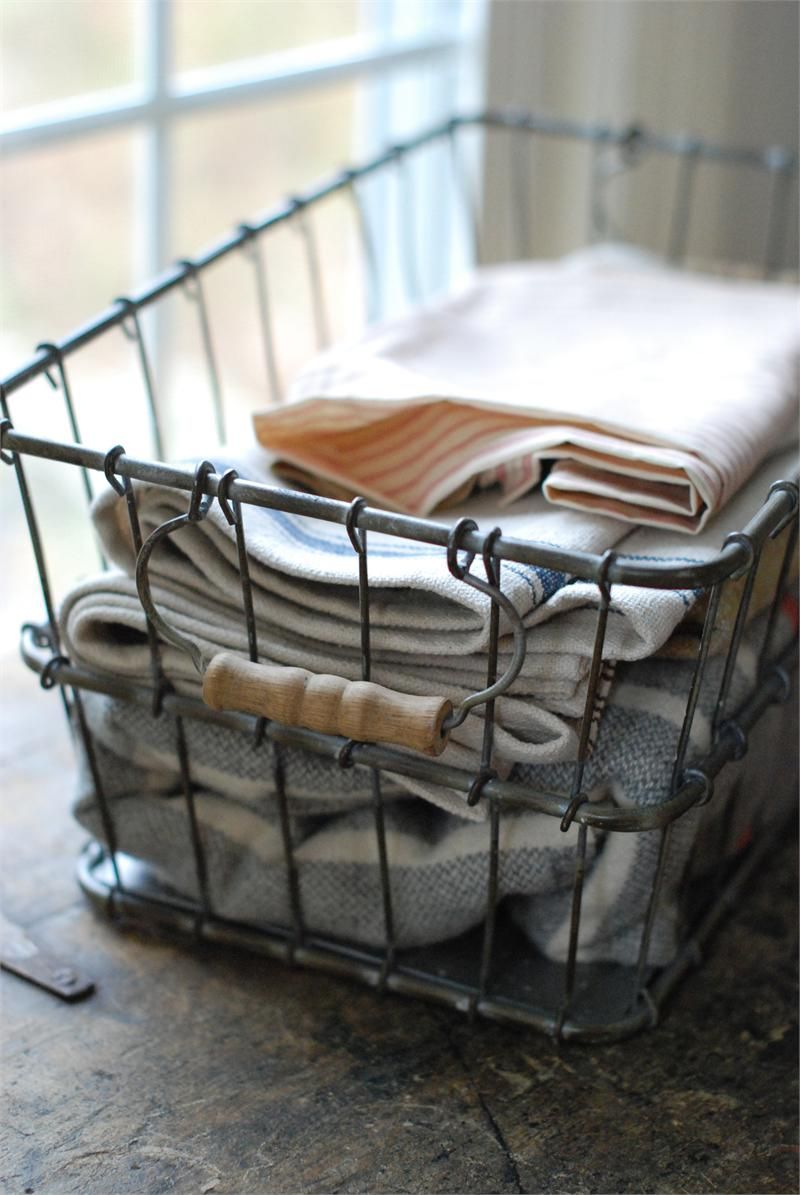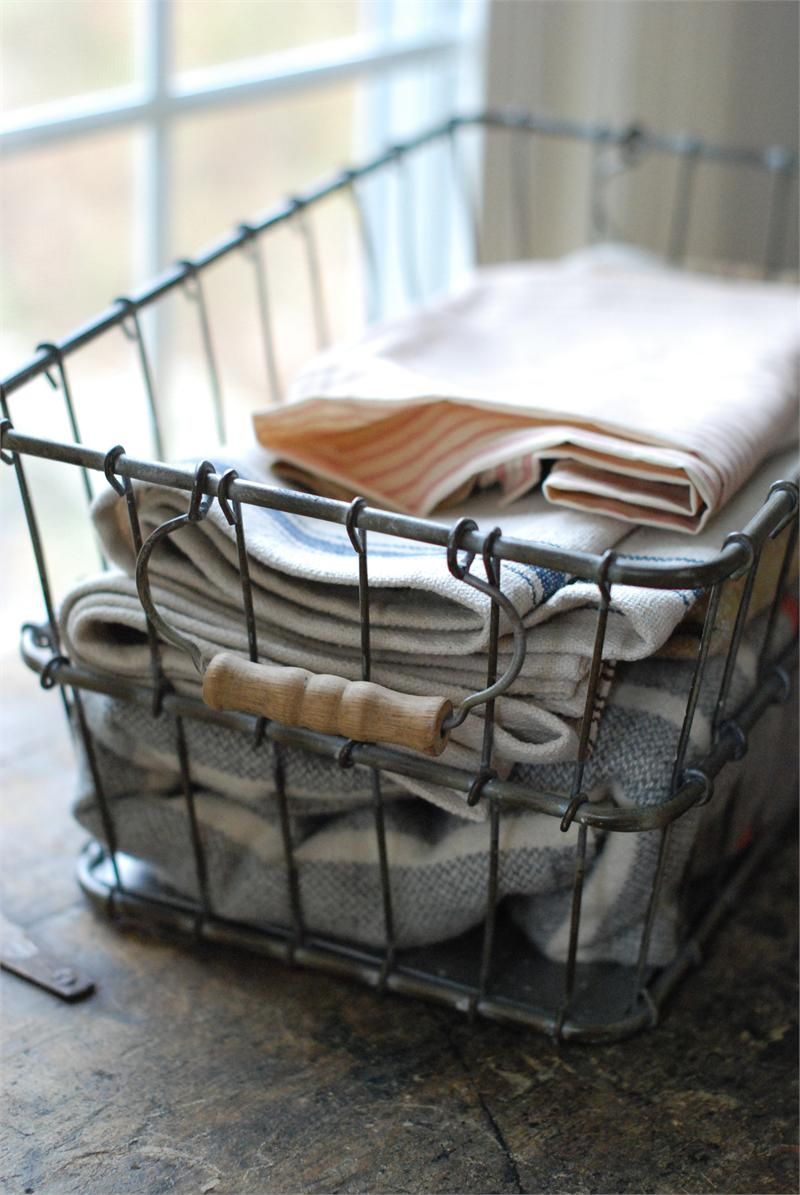 7. Decorate the house with canvas paintings
Besides the farmhouse-style decorations, a canvas painting to hang in the living room or kitchen is a great idea to increase the elegance of your home. You can choose a template or design your style, can incorporate memories in your life, it will be the most wonderful and meaningful decoration.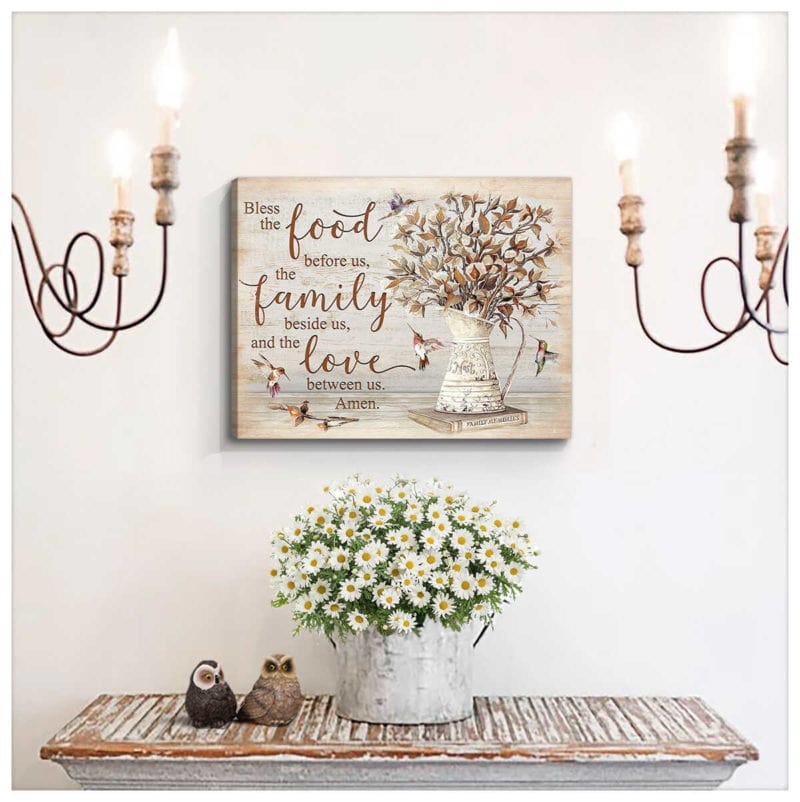 8. Incorporate Wood
There may be some farmhouse styles that do not use wood, but using them in the house will implicitly assert that you are pursuing the farmhouse style most clearly. In addition, aesthetically, wood is still the optimal choice for your home's appearance.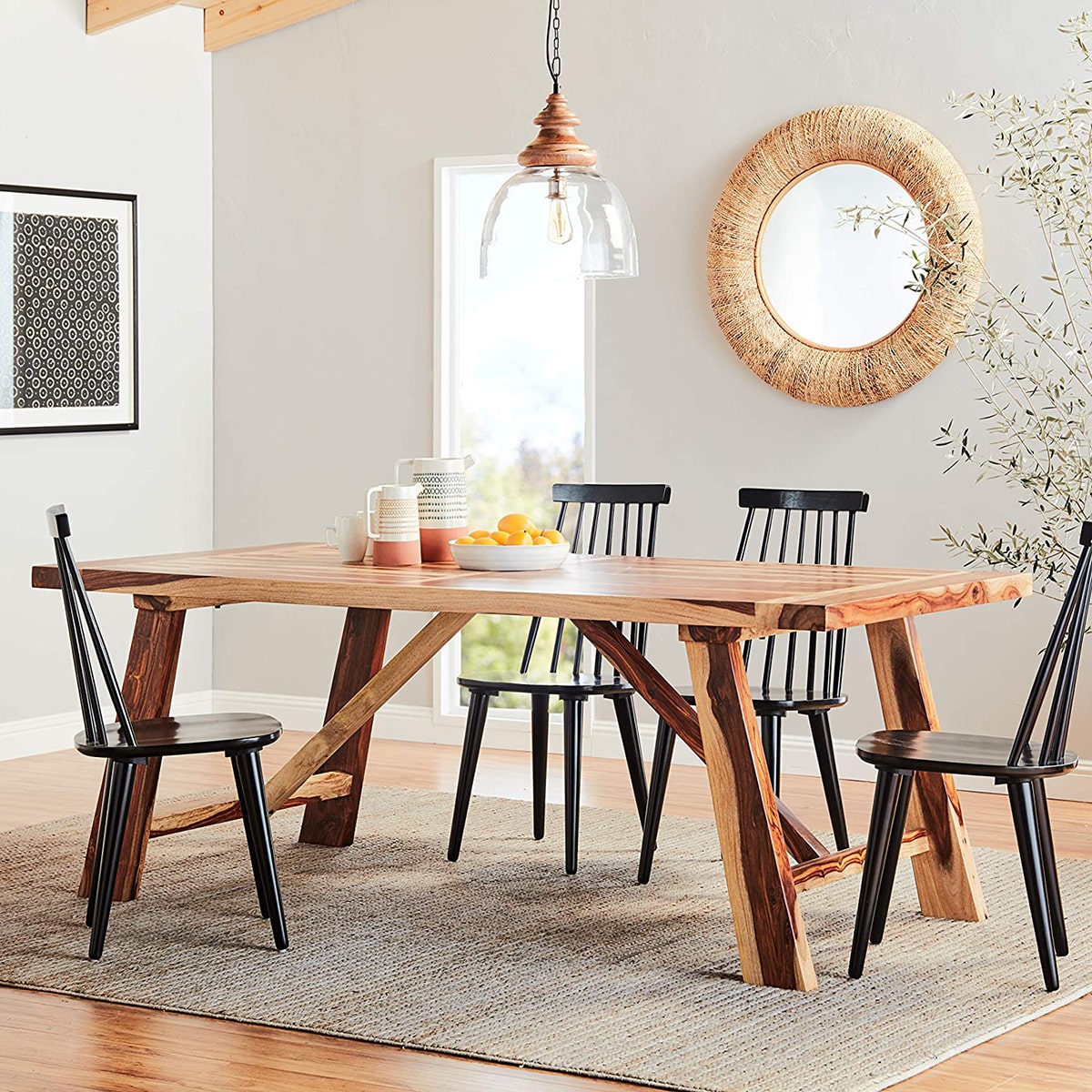 9. Farmhouse Light Fixtures
Light is one of the fastest factors that help people change feelings in any space, besides the sound element. The use and change of lights will help you both save a lot of money in changing and quickly create a new feeling for others visiting your home, or, for your family members.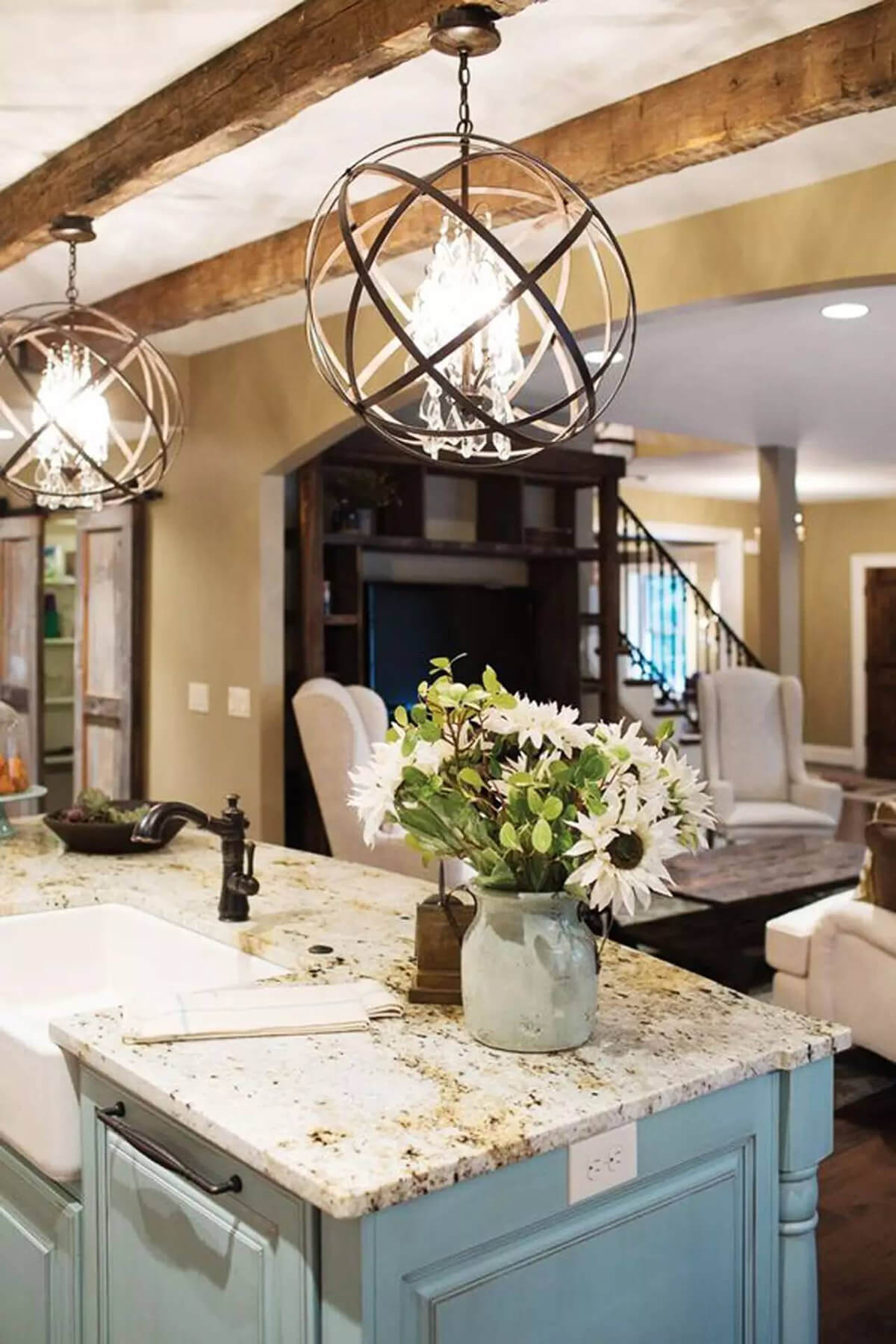 10. Paint Out Furniture 
Using some old furniture is a good thing to save money as well as give your home a farm feeling. But if they look worn off, they have the reverse effect. Therefore, do not forget to refresh them with paint to create uniformity for the furniture in the same room.