The leaves are falling, the temperatures are decreasing, and glittering lights are rising in towns all around the country. That can only mean one thing: it's time for the holidays! This is also a wonderful opportunity for you to express your affection for the ones you care about. Ohcanvas knows the greatest Christmas gift ideas and what everyone will be thinking about at the end of the year. In this article, you'll find the 21+ hottest Christmas gifts for 2021 that everyone always wants to receive. Let's take a look at the most Christmas gift idea with us.
What is a valuable Christmas gift?
As the Christmas season approaches, we are bombarded with reminders that giving gifts is a way of expressing affection and caring for those around us. This is true, but they do not have to be tangible. Sometimes the most significant gifts are things that can't be bought or even touched. A meaningful SMS message has made me feel relevant and valued on several occasions.
Remember back the best present you've ever received. It's not the biggest, but it's the one that makes your heart a few beats faster. The most sincere Christmas gifts are the ones that actually surprise us. It doesn't have to cost a fortune or take a long time to prepare. A precious Christmas gift idea will express how much you care for the person you love. They'll think they occupy a significant place in your mind.
We all have different perspectives on giving gifts and the types of things we give. But, to choose and give thoughtful presents, consider the following five questions:
What is the significance of the present I'm giving?

What does it say to the person who receives it?

What impact will it have on this person's life?

What aspects of this person's personality, interests does it reflect?
Will your present provide something more substantial for long-term growth, satisfaction, or usefulness, in addition to providing immediate pleasure?
21+ Christmas Gift Idea That Sure To Get Inspire
Christmas trend gift idea for your sweetie in 2021
1. Christmas blanket
A warm, cuddly blanket says "it's the holidays" better than anything else. Happiness can be simple as cuddling up on a soft blanket while sipping coffee in front of the fireplace. This blanket is not only a one-of-a-kind Christmas gift idea, but it's also a lovely decoration for your lover's room. All that's left is to print a warmest wishes tag and attach it to the blanket. It's ideal for everyone!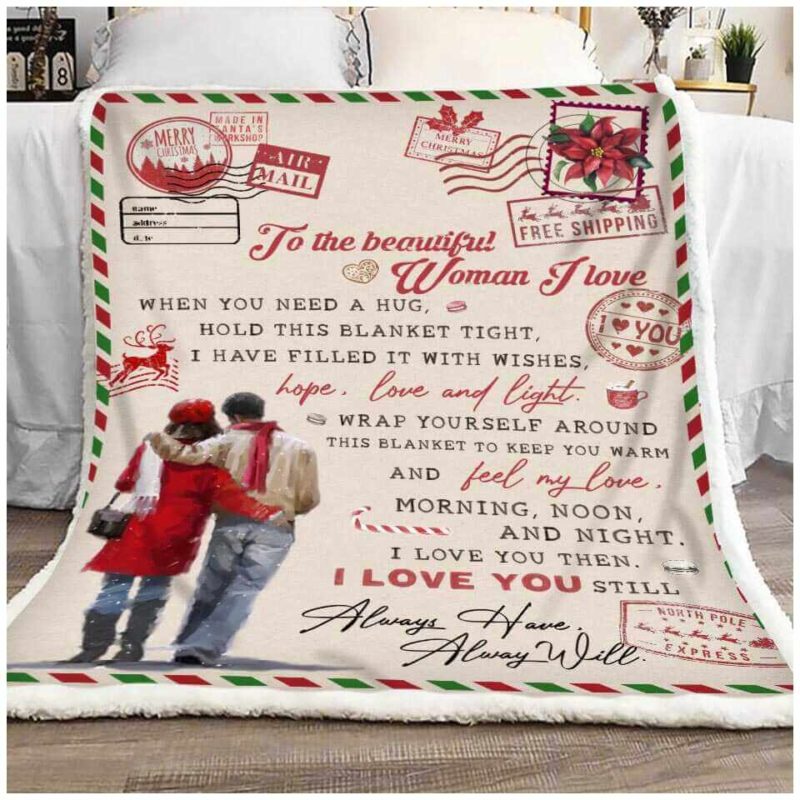 2. Christmas canvas wall art
One of the most enjoyable aspects of Christmas is the opportunity to decorate one's home. Obviously, we will all be looking for a decorative piece to add interest to the house's wall. With a wooden background, this canvas painting will warm up your home. The best part is that each vase in the artwork may be personalized with the names of the individuals you care about. Each vase will represent a beloved family member. This is undoubtedly the most touching Christmas gift idea that someone you care about will get.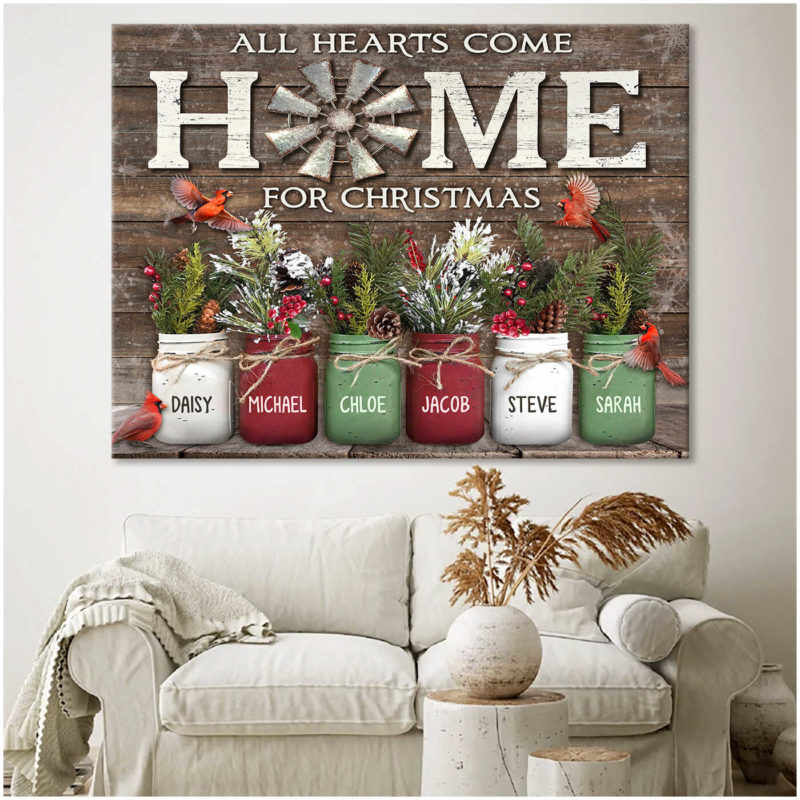 Thoughtful Christmas gift idea for boyfriend this year
3. Vacuum bottle
Concerns regarding the health impacts of using plastic bottles have grown in recent years. A vacuum bottle will help us in resolving this issue while also saving time in reheating the water. Therefore, a thermos will be the perfect boy Christmas gift idea this year. This gift will demonstrate your concern for his well-being.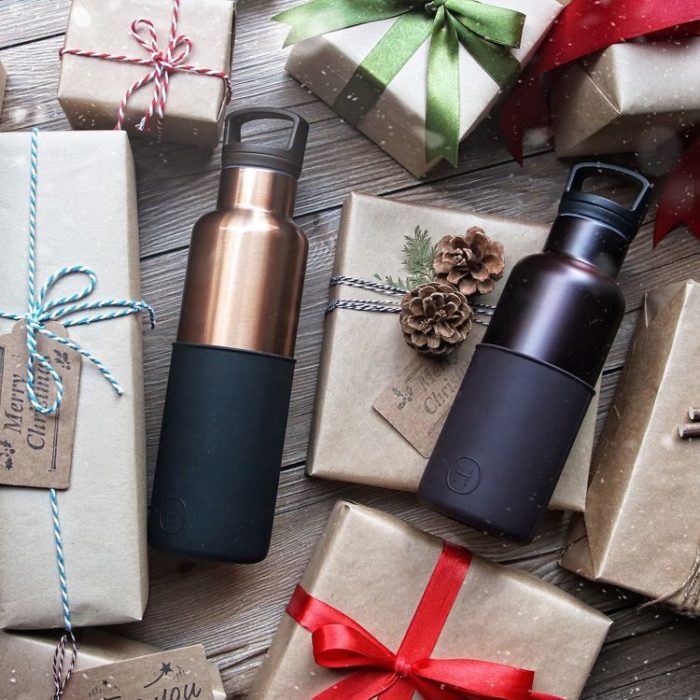 4. Woolen scarf
Scarves are long-lasting presents. Those who have scarves tend to wear them for many years. Beautiful scarves will become an item he can wear year after year without feeling out of date. A scarf will keep him just as warm as your hug. He'll undoubtedly remember you every time he uses it.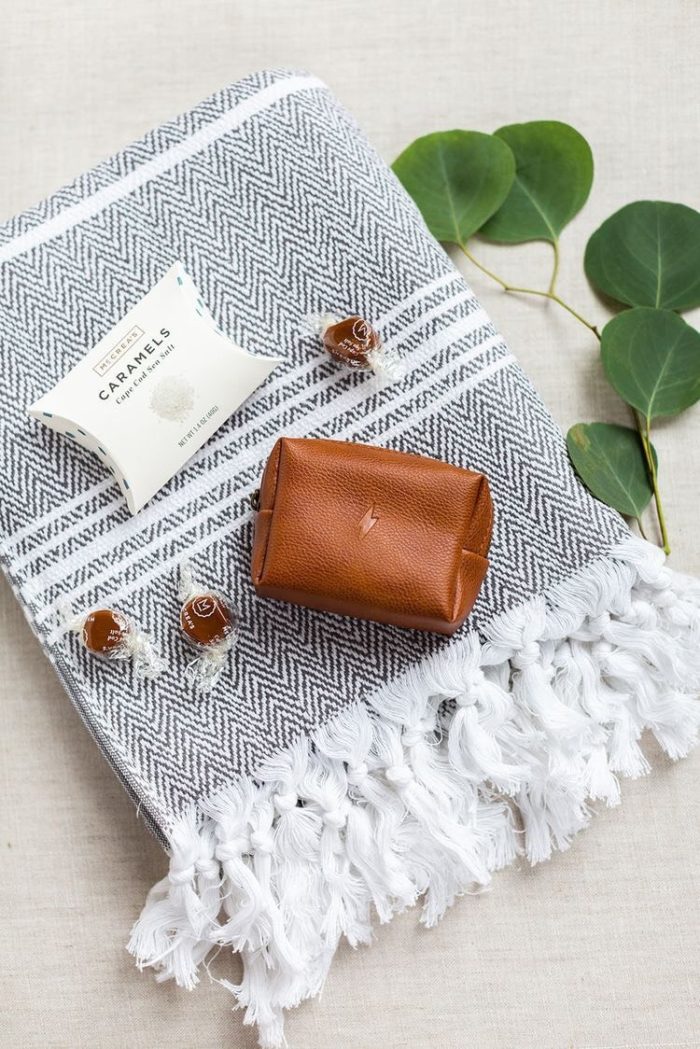 5. Leather Bag
No matter what age your boyfriend is, a stylish leather bag is essential for every man. They are a fashion accessory that every man must own in addition to storing personal belongings. A leather bag is regarded as a versatile piece of jewelry that may be worn with any ensemble.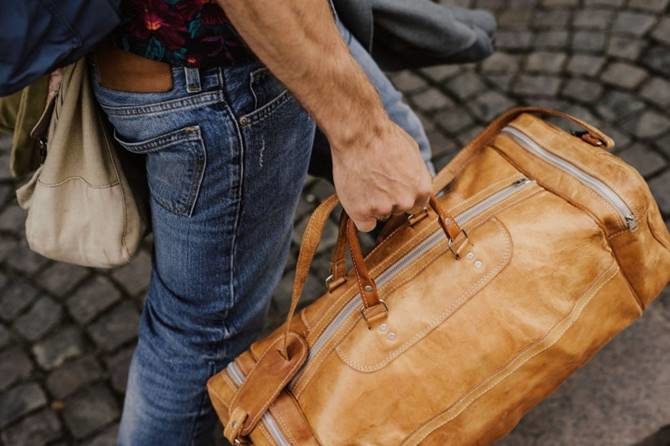 6. Sweet Candles
When we think of winter, we conjure up images of a table adorned with brightly flickering candles. These candles will instantly warm up the room. Their aroma also aids us in unwinding after a long day at work. With so many advantages, it's a no-brainer as a Christmas gift idea this year.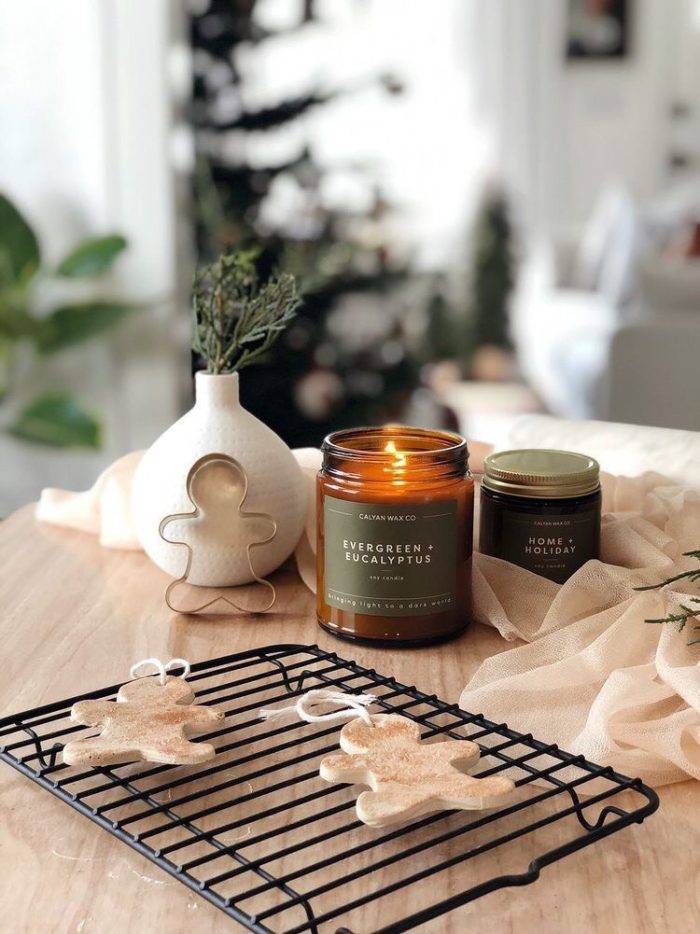 7. DIY Christmas gift
What could be sweeter than giving your guy delicious cakes made by you? We usually put all of our love into a cake when we make it. Therefore, a cake can also be considered a language of love expression. Drink a cup of hot cocoa while eating your freshly cooked cake – I believe this will be one of his favorite Christmas Eve moments. On cookery websites, you can easily find one Christmas cookie gift idea to offer a gift.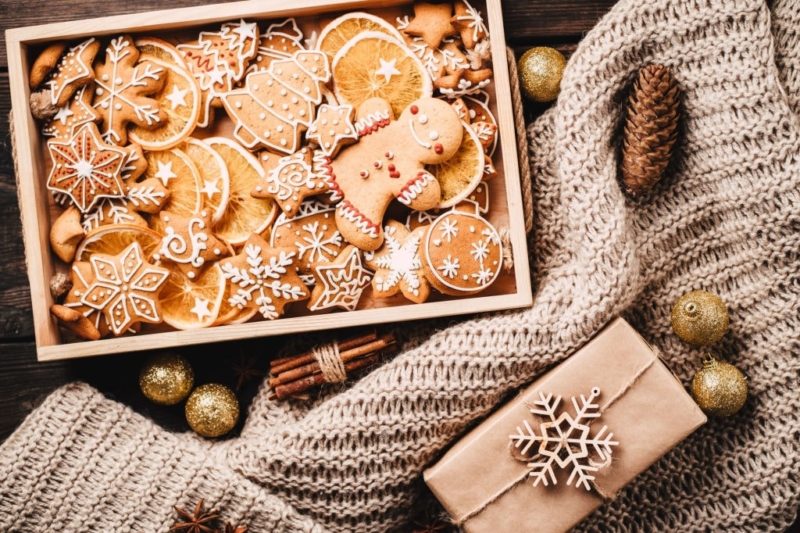 Best Christmas gift idea for her that she'll actually love
8. Makeup set
A gift that surely every girl in the world cannot ignore? Undoubtedly, It is a makeup item that she cherishes. I believe every girl always has a headache when her makeup set is running out. Find out what brand, color, and style your girl usually uses. Then give her one of her favorite cosmetics as a surprise Christmas gift idea.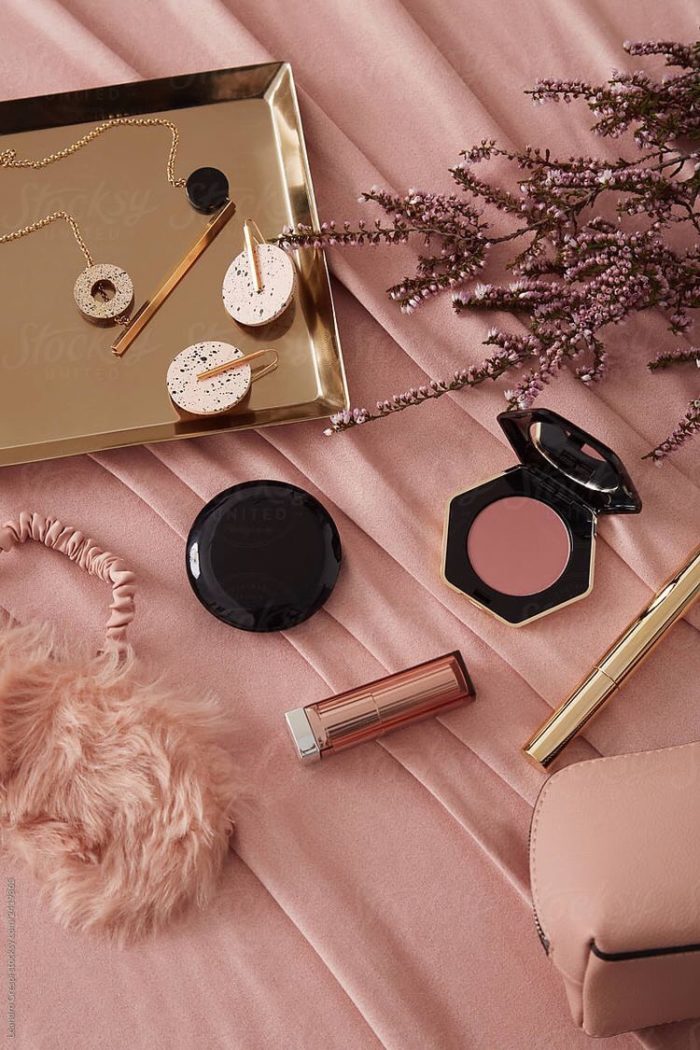 9. Christmas beanie
When it comes to Christmas, we all want to be wrapped up in a brightly colored knit Santa cap! Wear this amazing red-white slouchy knit Santa beanie hat to get into the Christmas spirit. The perfect Christmas gift idea for keeping warm this winter is this Christmas holiday trend pom beanie cap.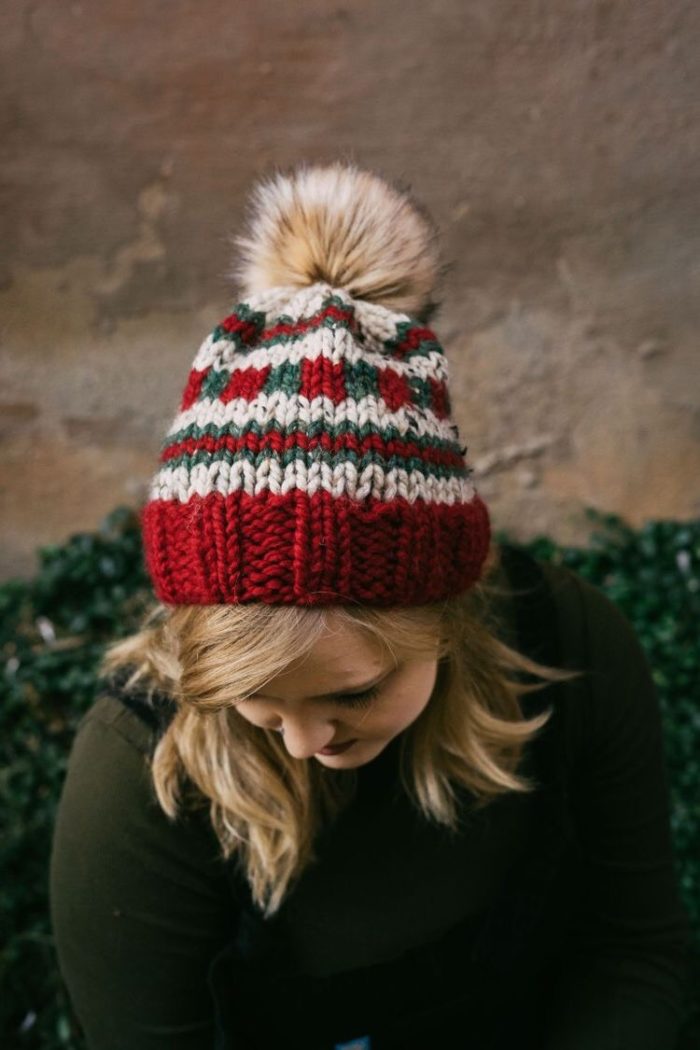 10. Trendy Pijama
Are you looking for the ideal Christmas gift for her but are at a loss on what to get her? Give her a pair of silky pajamas to sleep in. She'll get a good night's sleep and wake up rejuvenated the next day to greet a gorgeous morning. Before she falls asleep, she will think about you every time she puts on these pajamas. Who doesn't want to be the last person their sweetheart thinks of before falling asleep, right?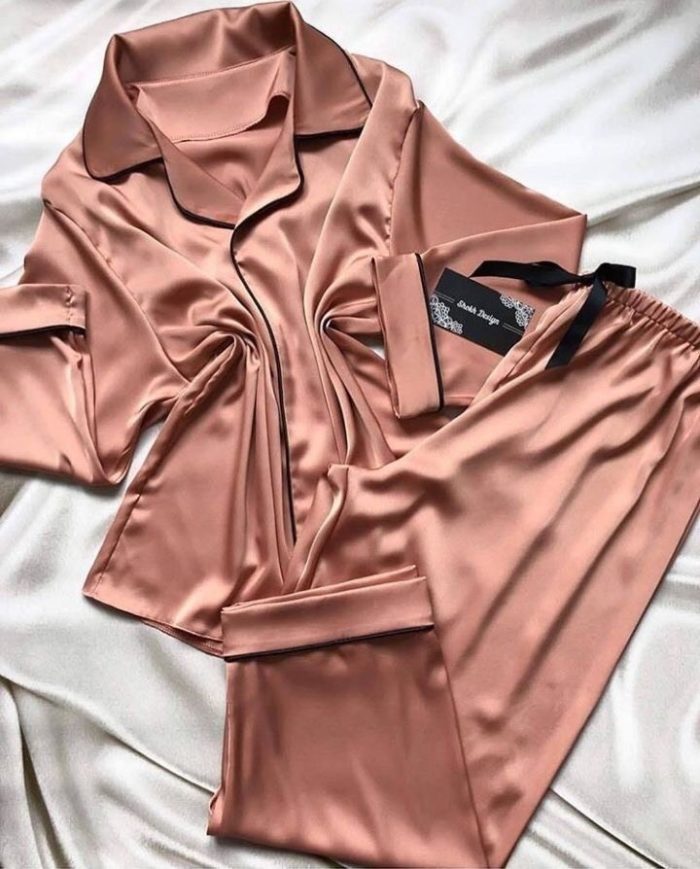 11. Ugg Slippers
The holiday season is approaching, which means it's also ugg slipper season.' All of this is to argue that Uggs are arguably the most popular cold-weather shoe of all time, and celebrities agree. Cozy ugg slippers that will keep our toes warm whenever we step outside in the cold of winter. Therefore, it's a charming Christmas gift idea for your girlfriend this year on Christmas Eve.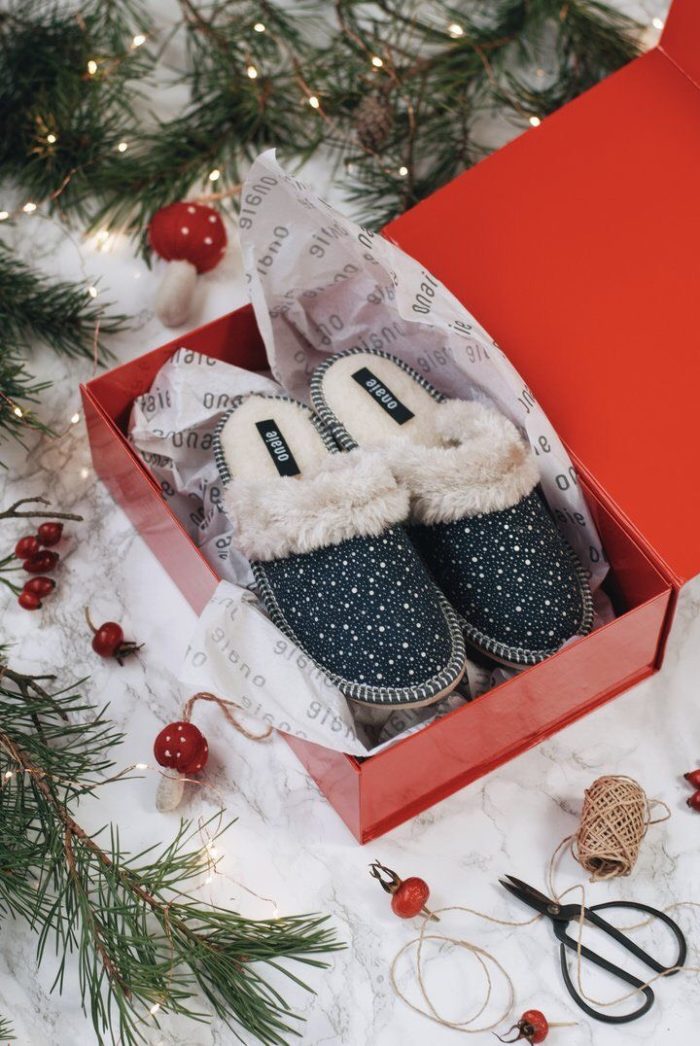 12. Gorgeous Jewelry
Every woman owns at least one piece of jewelry in her collection. This year, add the most gorgeous necklaces to her collection for Christmas. The first step is to make a list of her likes, dislikes, personality qualities, and even the accessories you notice her wearing frequently. Is she more interested in current trends or vintage pieces? Asking these questions will undoubtedly prepare you for the next step, which is to visit a jewelry store.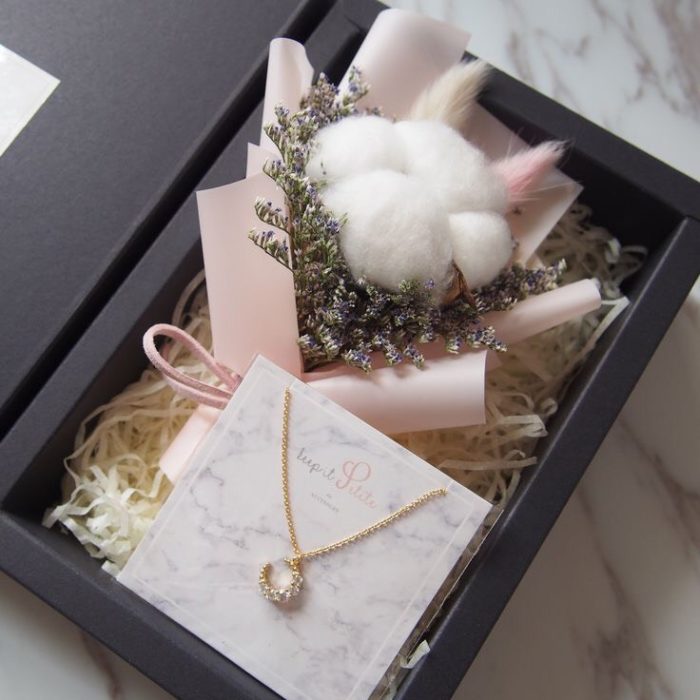 Christmas gift idea for best friends that they'll surprise
13. Holiday Stocking
You've probably given socks to your loved ones at Christmas before. This Christmas gift idea is never out of date. Because giving socks has a profound message than you may think. This holiday season, these soft and warm socks will send your best wishes to your best buddy.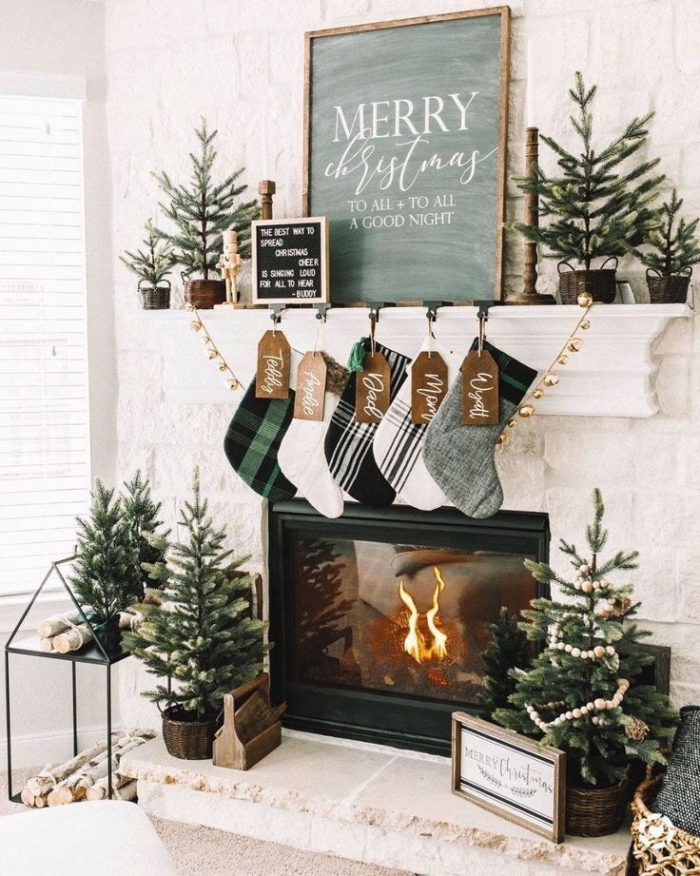 14. Charming decoratives
When the holidays come, everyone will be busy decorating their homes. Why not present your best pal with some tiny decorations on this special occasion? They can be anything you think is charming and funny. It could be a ceramic reindeer, a Christmas tree ornament, or a playful wooden model. When someone compliments these adorable objects, they will undoubtedly proudly brag that it was your Christmas gift.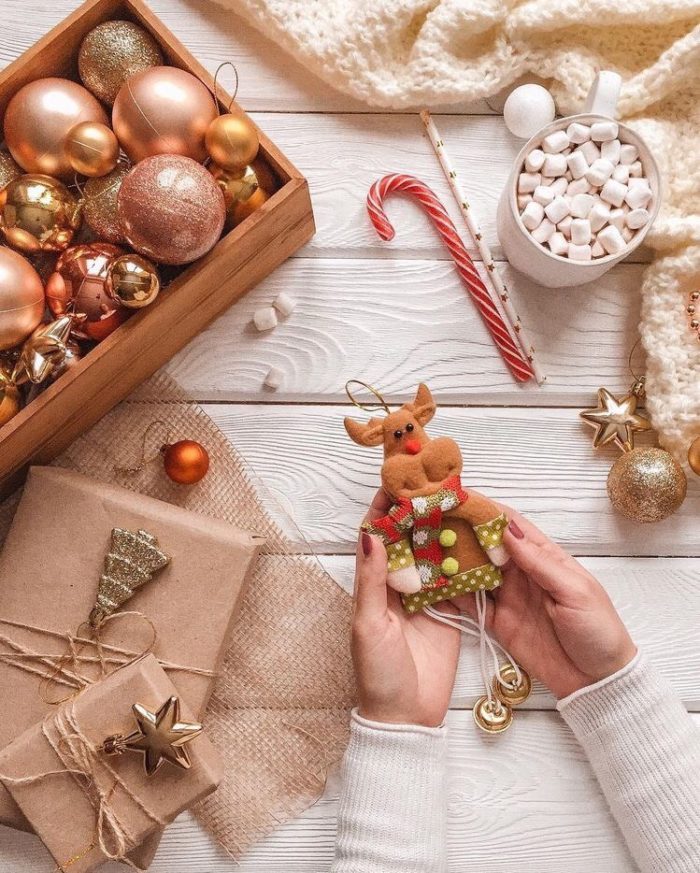 15. Chocolate powder
Drinking a cup of hot chocolate with our preferred flavor is the most enjoyable moment in winter. It's difficult to find someone who doesn't adore the taste of chocolate. It's not only a tasty beverage, but it also has some surprising mental health benefits. Give a pack of chocolates to your friend as a Christmas gift idea, so they can enjoy this winter to the fullest.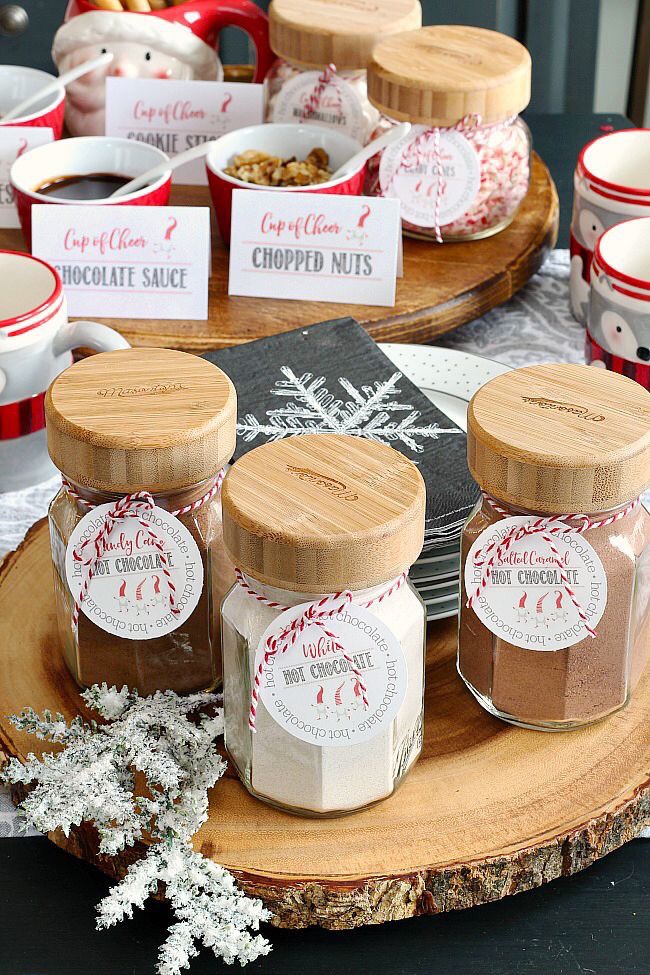 16. Christmas mugs
In the winter, a single sip of hot beverage appears to make everything better. Everyone prefers personalized gifts, and there's always room in someone's life for a distinctive cup. Giving a mug as a Christmas gift idea to friends sends a specific message to them about how much you are concerned about them.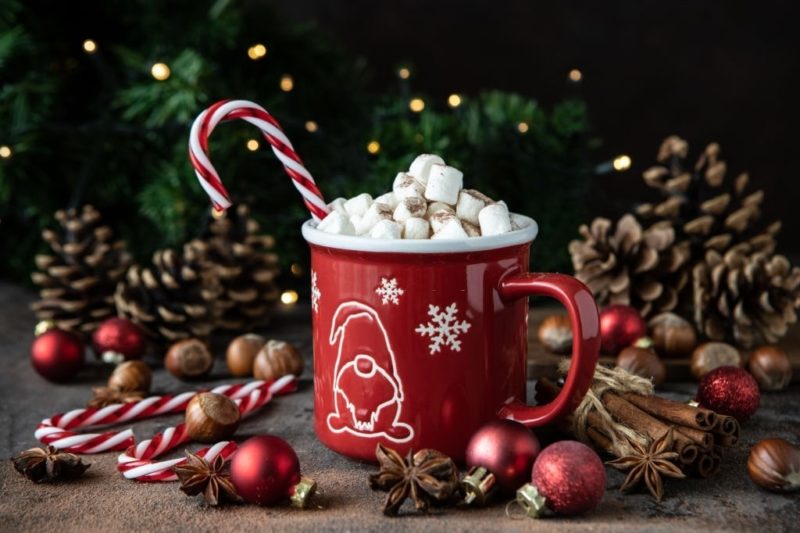 Great Christmas gift idea for mum and dad to show your attitude
17. Wine Set
A glass of wine is never a bad Christmas gift idea. Wine, according to the majority of wine lovers, can readily offer pleasure not only to your taste buds but also to your senses of sight and smell. If you've decided to give a Christmas wine gift idea to your parents, you should do so right now.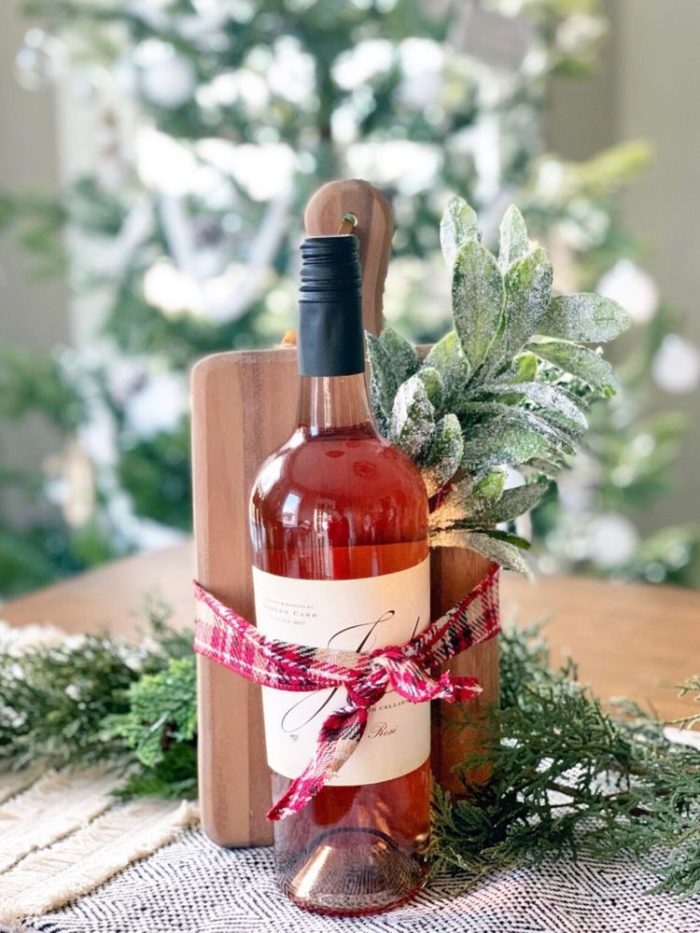 18. Favorite books
I am a firm advocate of giving people books for every occasion. In fact, my entire family is a big fan of giving books as presents. Giving your parents a great book is essentially a free mental vacation. It's like discovering a new universe for the soul when you're immersed in reading. Find out what your parents like to read and give them a book with a title they enjoy this Christmas.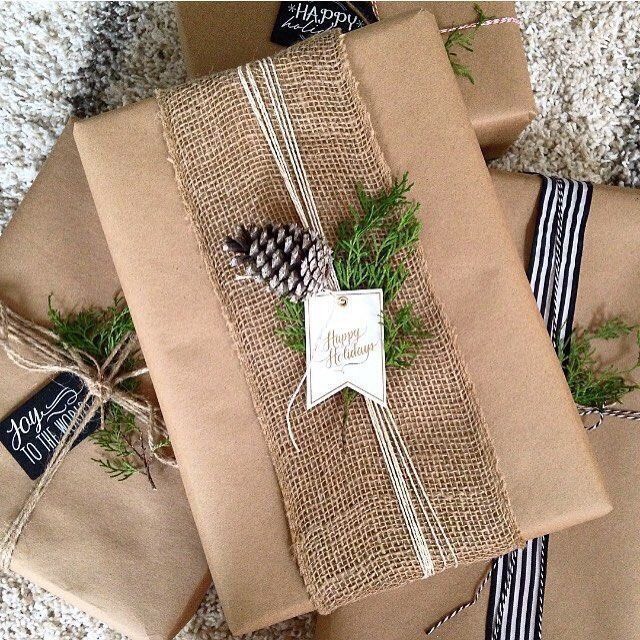 19. Kitchen supplies
Are you rummaging through a Christmas gift idea on Google for a gift that your parents would appreciate? Shopping for items that appeal to their hobbies and those they will use all year. And kitchen supplies are the ideal Christmas present for any mom or dad who enjoys cooking. They'll spend most of their spare time in the kitchen trying new recipes.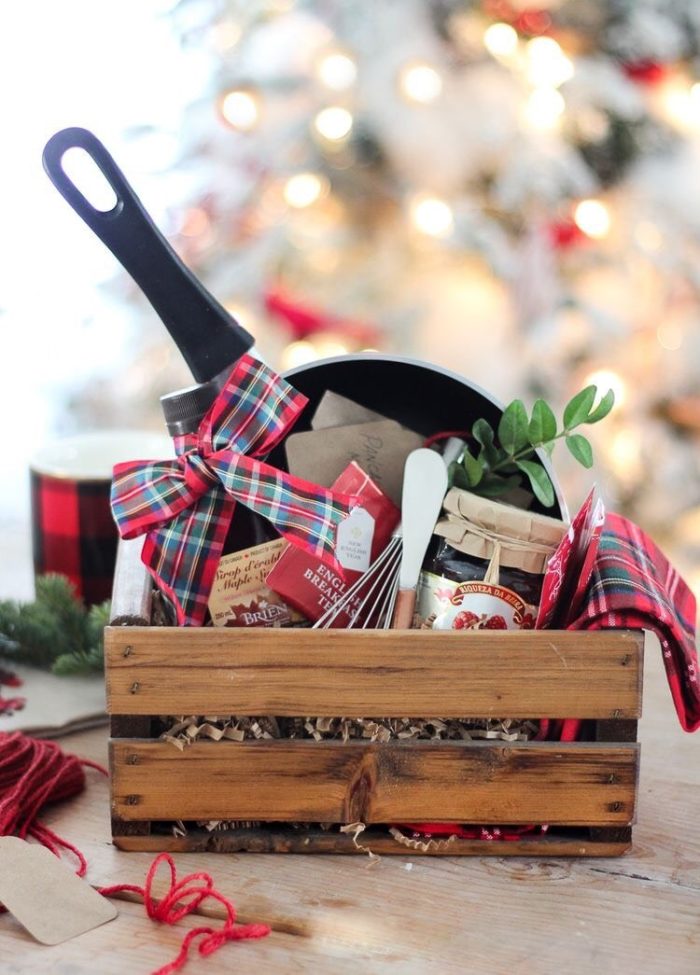 20. Voucher clothing
Shopping vouchers are one of the most popular Christmas gift options. Many people have utilized gift vouchers as a meaningful gift for their parents because of their practicality. You won't have to worry about your gifts falling short of their expectations. These clothing vouchers will enable them to shop for the clothes that they desire.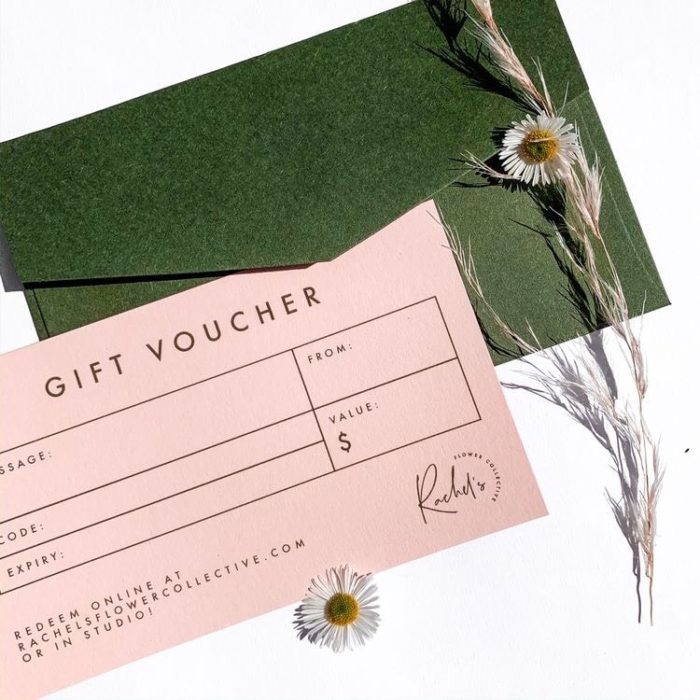 21. Couple Cushions
A fluffy cushion will aid in a better night's sleep for your loved ones. A personalized pillow is a popular choice as a Christmas gift idea these days. It might be a personalized pillowcase with your heartfelt words for them or memorable family images. Pillows also make lovely decorations for your parents' home.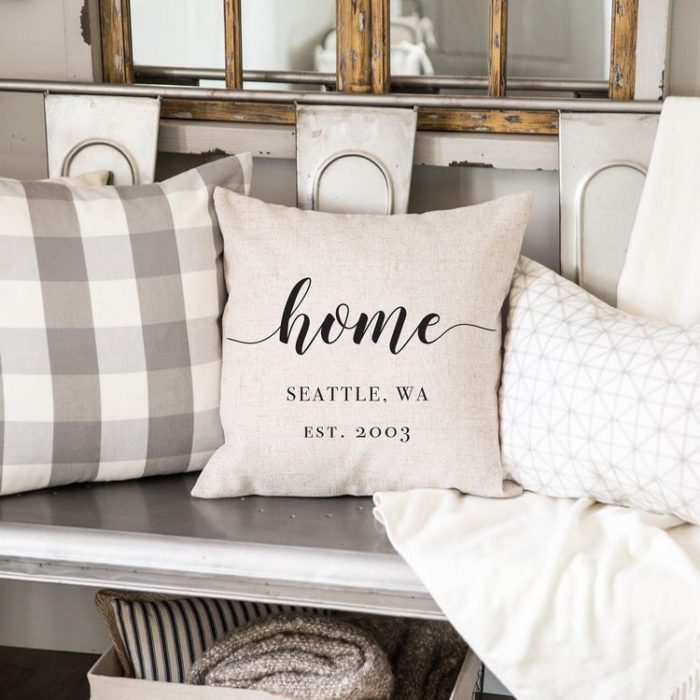 Visit our best Christmas gift right now. You'll undoubtedly find a wonderful canvas print that you can personalize photos, names, and quotes for your beloved.
Hopefully, the above Christmas gift idea has given you some inspiration. Take the time to brainstorm your best ideas for a memorable gift for your loved one. I wish you a joyful Christmas with the people you care about.