I'm not sure why, but boyfriends are notoriously difficult to gift for. It's simple to locate presents for your best friend or mother, but finding a gift for your partner might be a real challenge. While we wish he'd simply offered you a list of suggestions (or at the very least, left some tabs open on his computer with a few clues), you're probably here because he didn't. But don't worry, Ohcanvas got you covered with some of the greatest birthday gift ideas for him (apart from a special birthday date with you, of course).
What Are The Best Tips For Finding Birthday Gift Ideas For Him?
A woman's beloved is one of the most important people in her life. Her spouse, who has been there for her through all of her "thicks and thins," and who has provided her with support whenever she needed it. So, when it's his birthday, you'll want to make it extra special for him. One option is to get him a beautiful happy birthday present.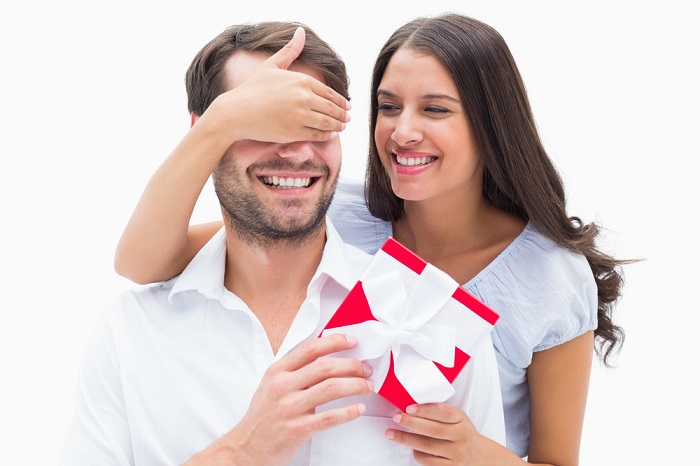 >However, if you're having trouble deciding on a birthday present for your spouse, here are some suggestions:
Understand What He Wants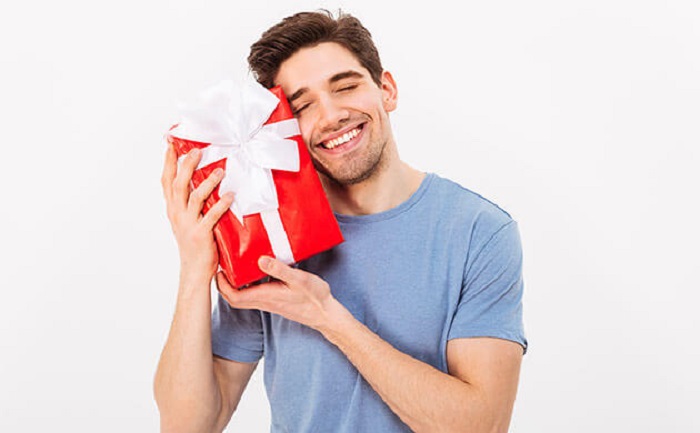 For various reasons, everyone has something they want to purchase but hasn't gotten around to it. Find out what your spouse desires. If you give are birthday gift ideas for him, it will undoubtedly be one of the most meaningful things he has ever received. This gesture would also show him how much you care for him.
Take Him On A Date
Another method you may use to make the day more memorable for him is to take him on a date. It will be just you and him. Spend some quality time together and get to know each other even better than before.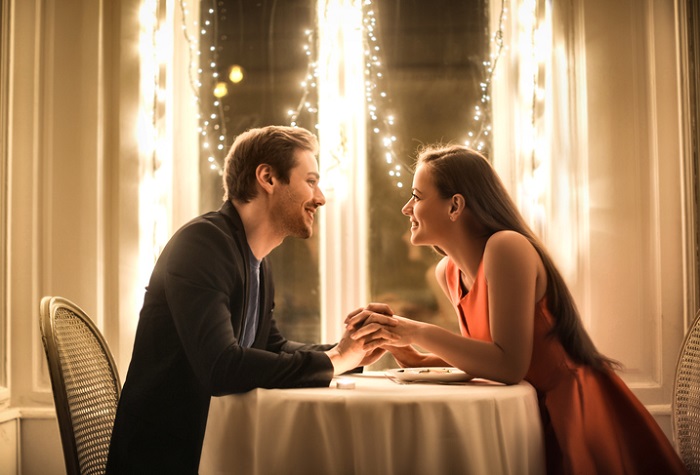 We hardly have time to spend with one another in our contemporary, hectic lifestyles. Going on a date with him allows you to spend some quality time with him, which does not happen very often
Purchase A Personalized Gift
If you still can't decide, consider getting a customized present for him, such as a mug. Personalize it with a picture of you and him that you both adore. It will be a considerate present that he will treasure for a long time. And every time he uses the mug, he will remember you, his wonderful wife. And you don't have to go far, it's all at Oh Canvas.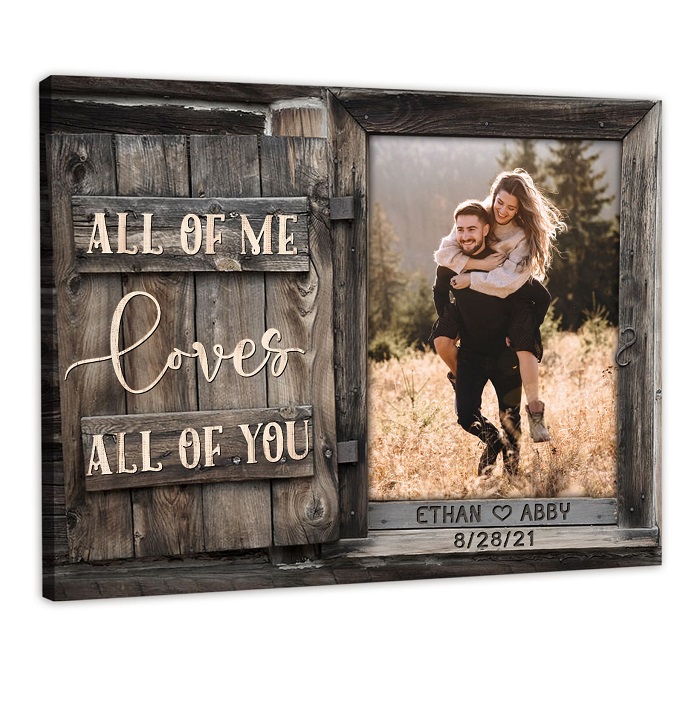 It is critical to remember that it is the gesture, not the gift, that is significant. So, whichever present you choose, he will appreciate it since he knows it was given with love.
Wonderful Birthday Gift Ideas For Him No Matter How Long You've Dated
It's difficult because, if you've just been dating for a month or two, you may not know what he loves or hates in terms of presents. However, if you've been together for a long time, you're probably out of ideas after years of birthdays, holidays, Valentine's Days, and anniversaries.
With 41+ present ideas on this list, there's sure to be a one-of-a-kind gift for your guy. If everything else fails, we're fairly sure he won't mind if his birthday present includes a new pair of underwear. Just saying!
1. Apple AirPods Pro For Him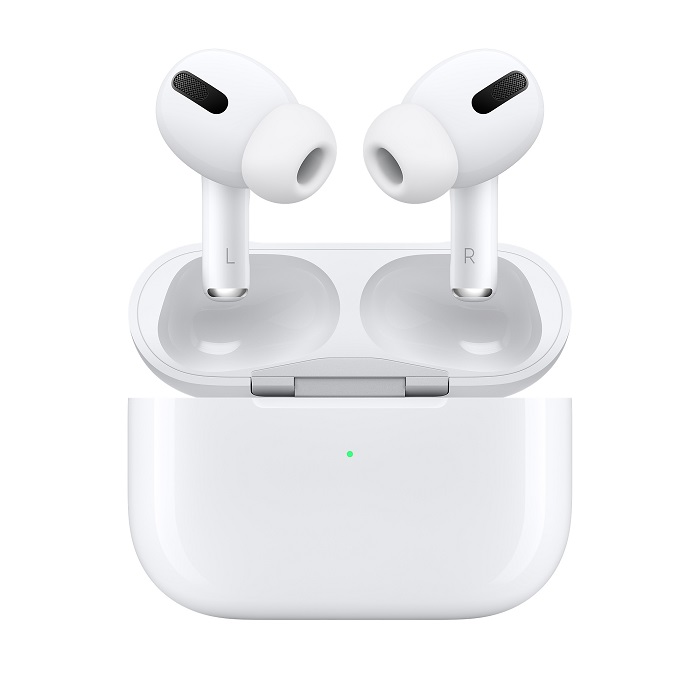 If he hasn't yet purchased a new pair of AirPods, you may be the greatest girlfriend ever by buying him a recent set for his birthday. This is the practical birthday gifts for him.
2. Roller For Vibrating Foam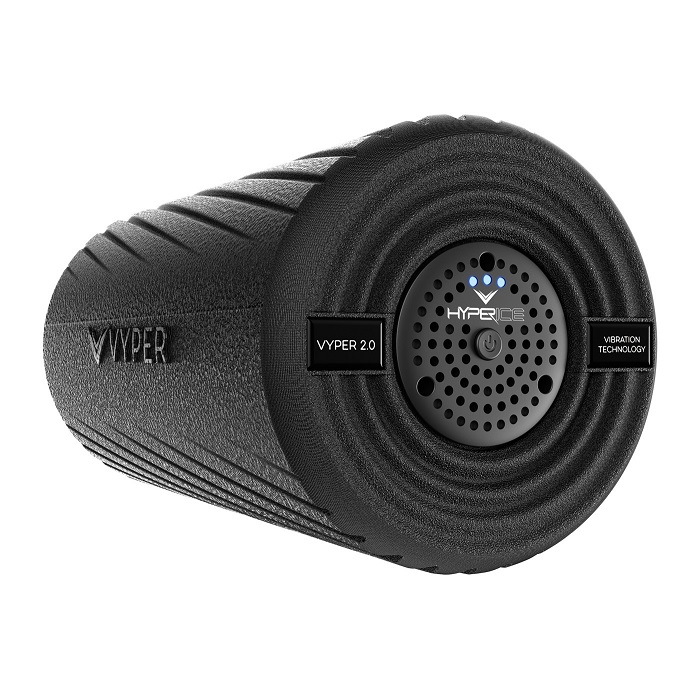 This textured foam roller helps them take care of their muscles and reduces the chance of injury, whether they're weightlifting, training for a marathon, or just need some pain relief after sitting at a desk all day.
3. Fashionable Sunglasses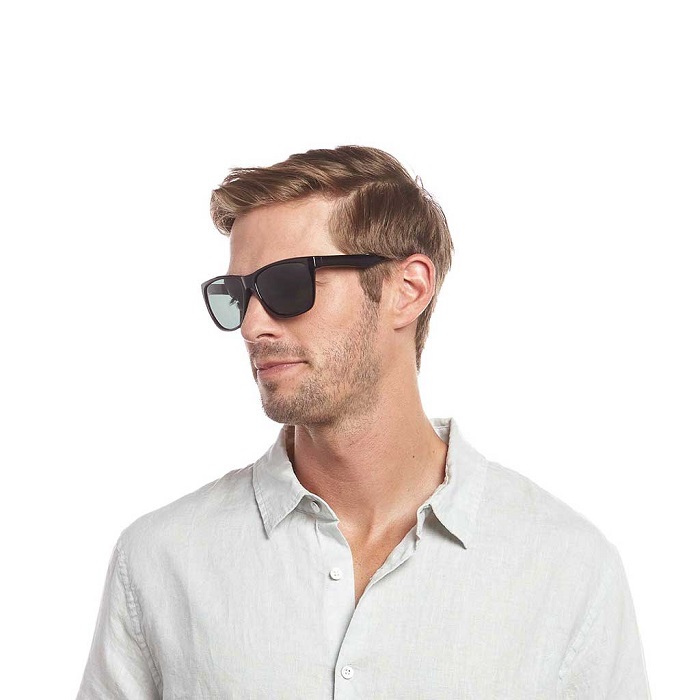 Everyone needs a nice pair of sunglasses. These vintage Ray-Ban aviators will look great with any outfit. If your boyfriend doesn't use contact lenses, you can even get them with prescription lenses.
4. A Suitcase That Is Lightweight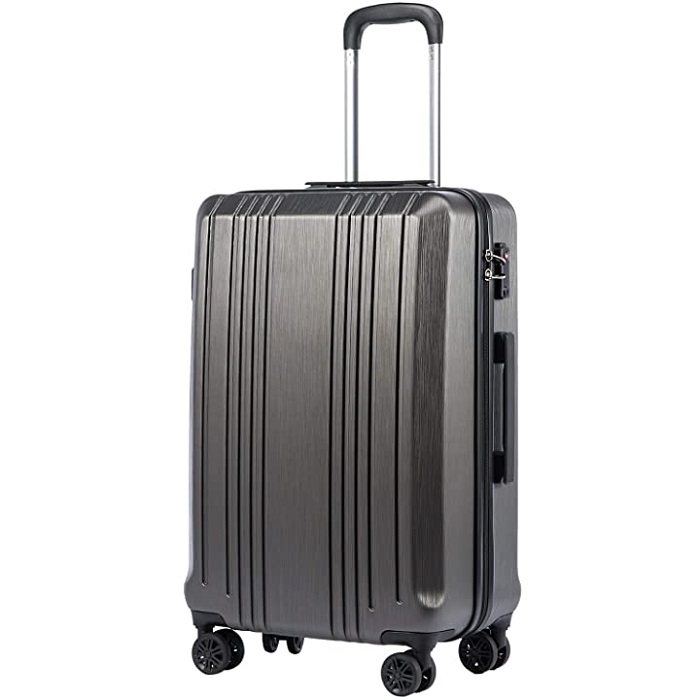 Nothing screams "let's go on a romantic trip together" like a luggage present. This one is 20 inches long, so it qualifies as a carry-on for most flights, and reviews claim it's more spacious than it seems. These are really birthday gift ideas for him.
5. A Styling And Shaping Tool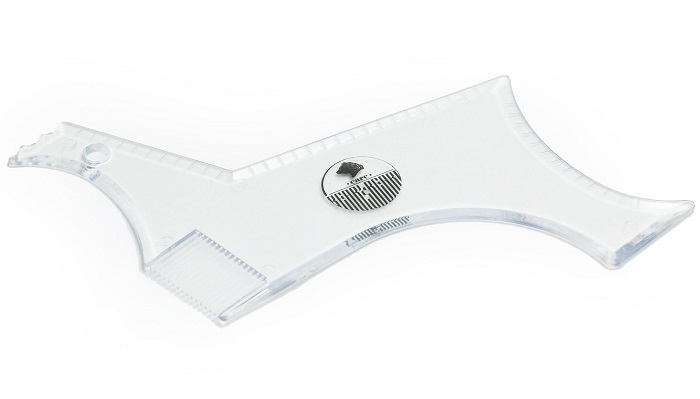 Okay, this is very clever. He may use this tool to help line things up and ensure his beard or hairline looks excellent at all times. And, as someone who presumably spends a lot of time staring at their faces, it's also a present for you.
6. A Scalp Revival Stimulation Therapy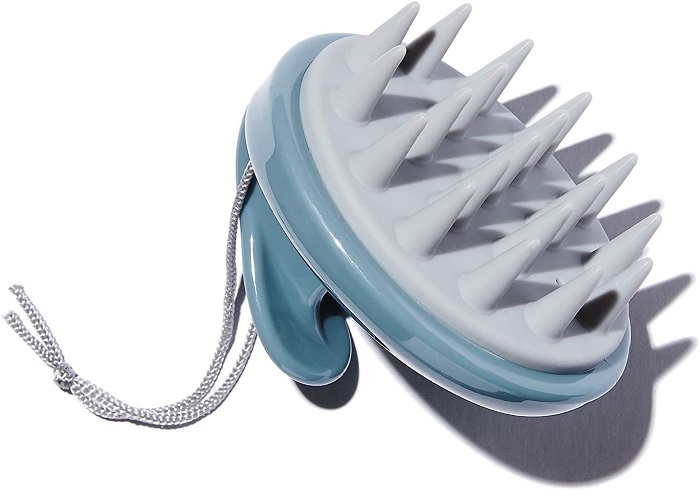 Who doesn't like a good scalp massage? He can now have one even if you aren't present to perform it. He may use this to create a decent wash lather or just scratch his head.
7. These Traditional Sneakers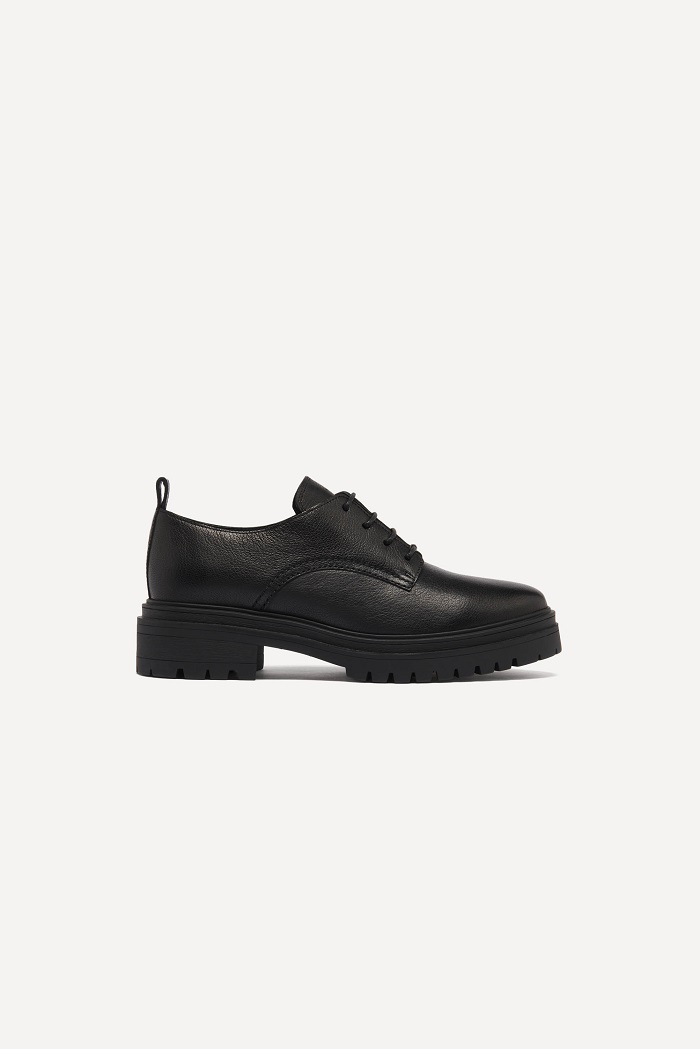 The new Italian leather sneakers are the birthday gift ideas for him to accent his outfit, and the black color may make them seem clean (even if they aren't).
8. A Worley Chronograph Watch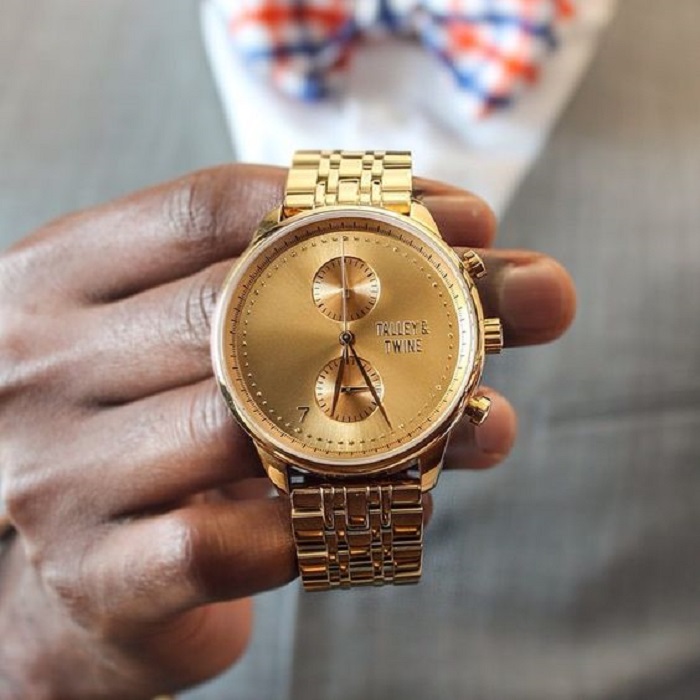 A stylish watch with a luxurious gold band will work with almost all of his clothes, which is wonderful since he won't want to take it off. Thanks to its sleek design and signature brand details, this classic timepiece is a unique gift for any handsome man in your life.
9. A Temperature Control Smart Mug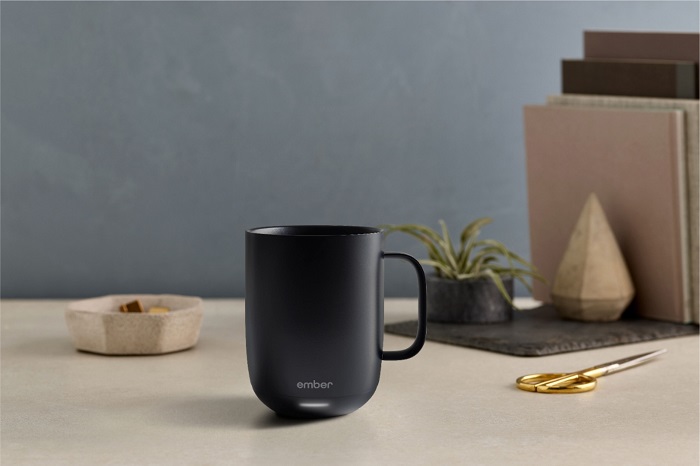 If your significant other drinks as much creamer as he does coffee, he'd love to get one of these heat-regulating coffee cups for his birthday. Just connect it to your phone and use the app to keep the temperature the same.
10. A Recycled Cashmere Beanie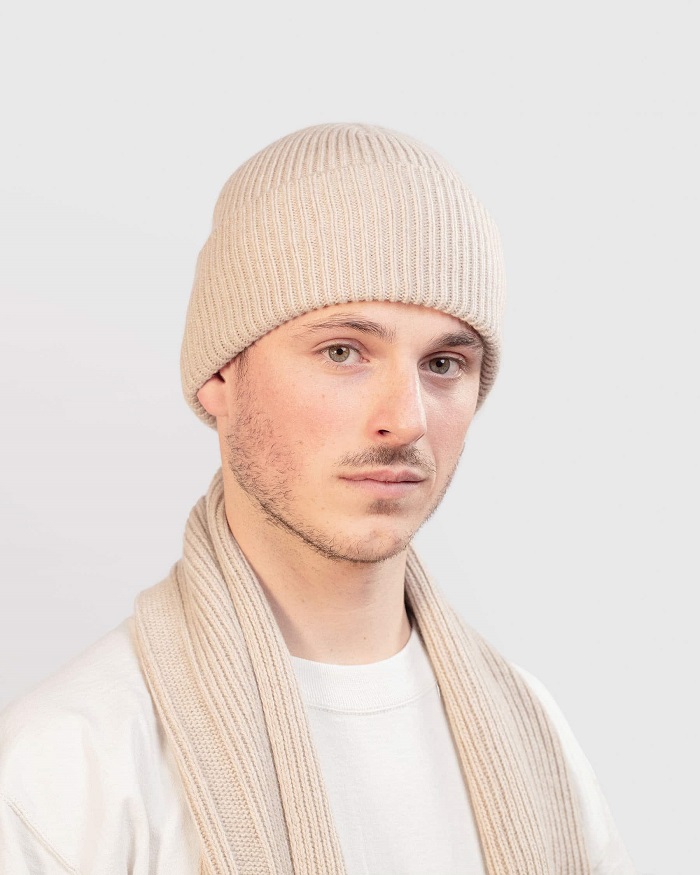 With this opulent beanie, he'll be warm all season. It's made of 100% recycled cashmere, so it's both eco-friendly and warm. To be honest, you'll probably want to get one for yourself.
>>> Further reading: 19 Best Gifts For Police Officers That Say Thank For Service
11. A Wireless Portable Speaker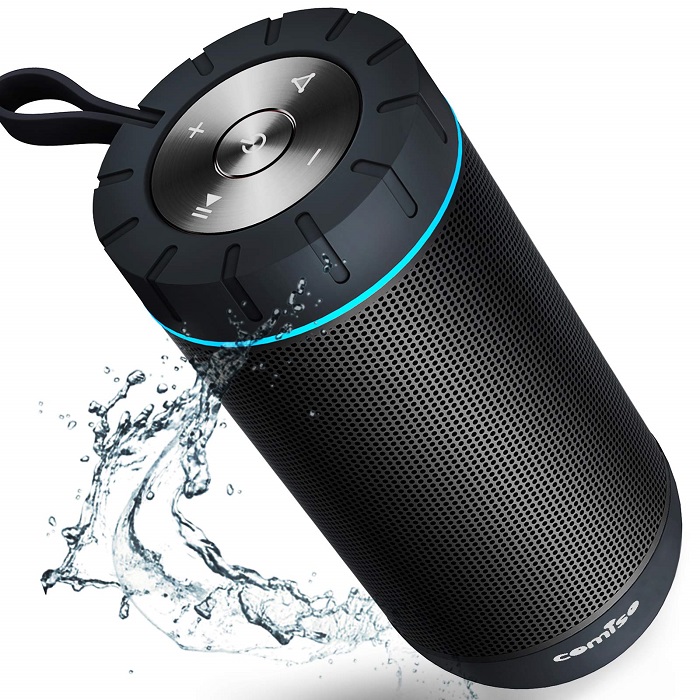 With this speaker, you can get rid of the old one that makes more noise and feedback than real music. There are birthday gifts for men to change his life.
12. Sanitizer And Charger For Cell Phones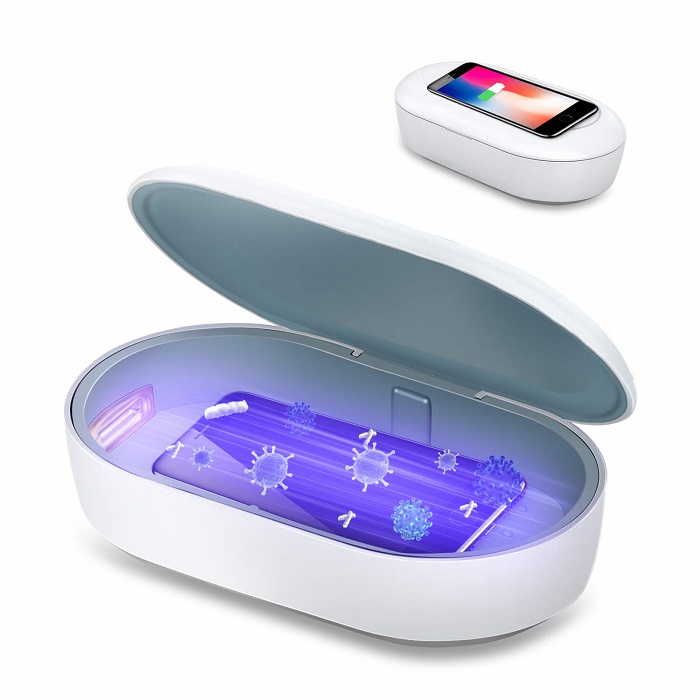 Sorry, but our phones are all more germ-infested than we'd like to think. That's why something like this charging box that uses UV light to clean his iPhone is a fantastic present. It reads, "I love you; please don't get a cold and then pass it on to me."
13. A Set Of Cocktail Shakers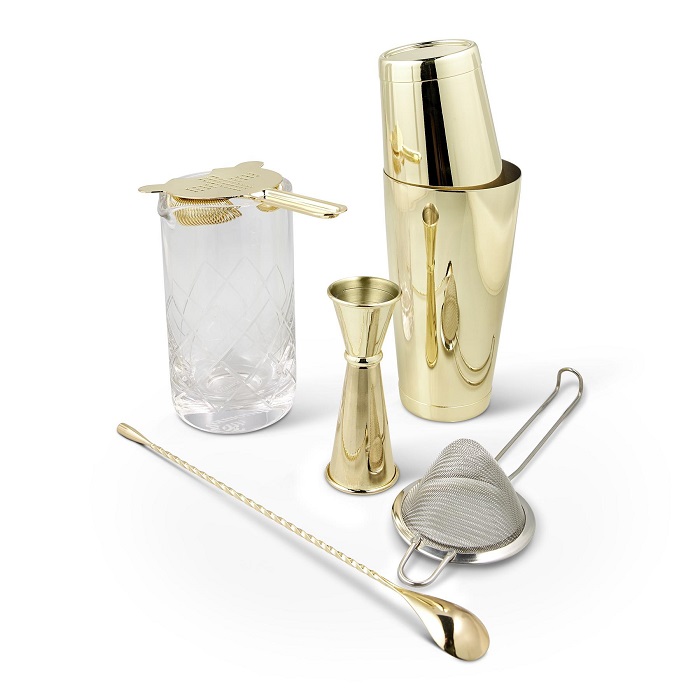 Give unique birthday gifts for him with a collection of tools to help him improve his bar cart. This one includes ice tongs, a cocktail shaker, a strainer, a bottle opener, bottle plugs, and a rack to keep everything together.
14. Hardcover Stone Paper Notebooks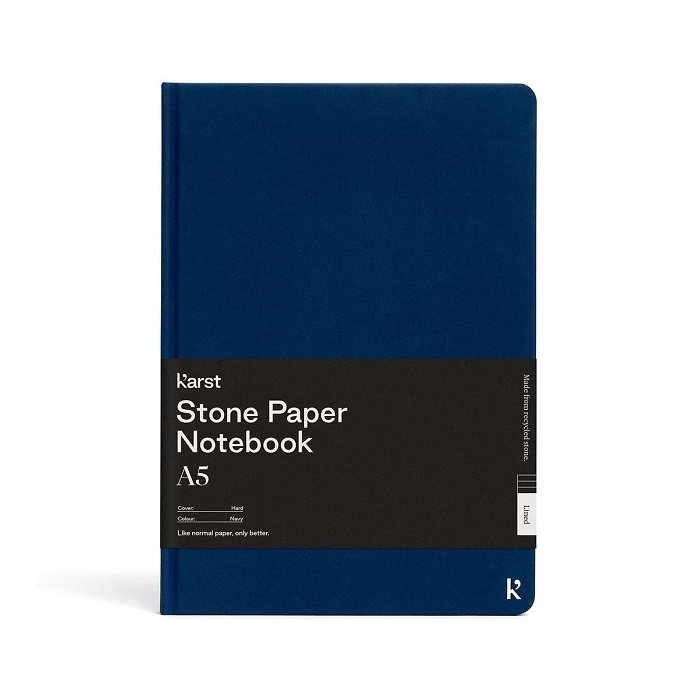 A nice notebook comes in useful for him, whether he's penning down to-do lists, love notes, or the next great American novel. I really appreciate them since they're made of recycled paper and are hardcover, so he can travel with them or throw them in a work bag without worrying about them crumbling or becoming destroyed.
15. Birthday Gifts For Him With Massage Tool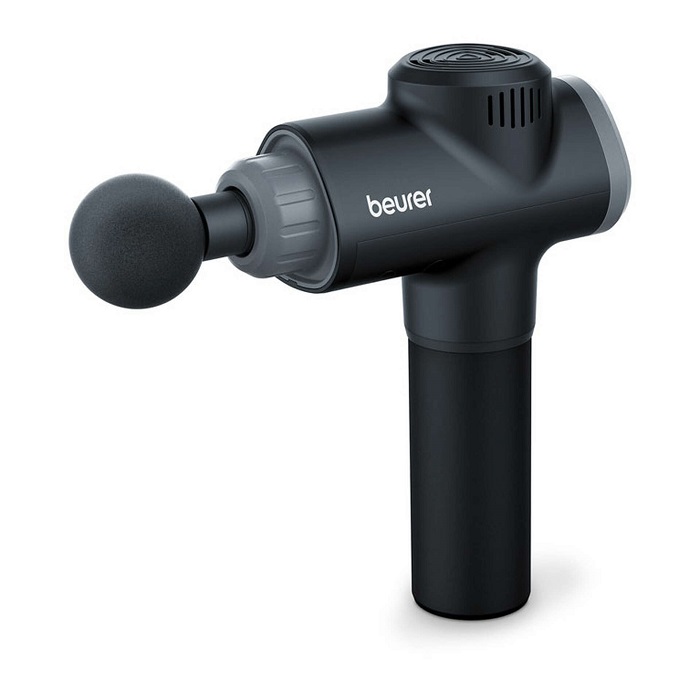 When you're weary of him always asking for assistance working out a knot in his back, use this portable massage gadget to make it easy for both of you.
16. A Weekender Bag Waterproof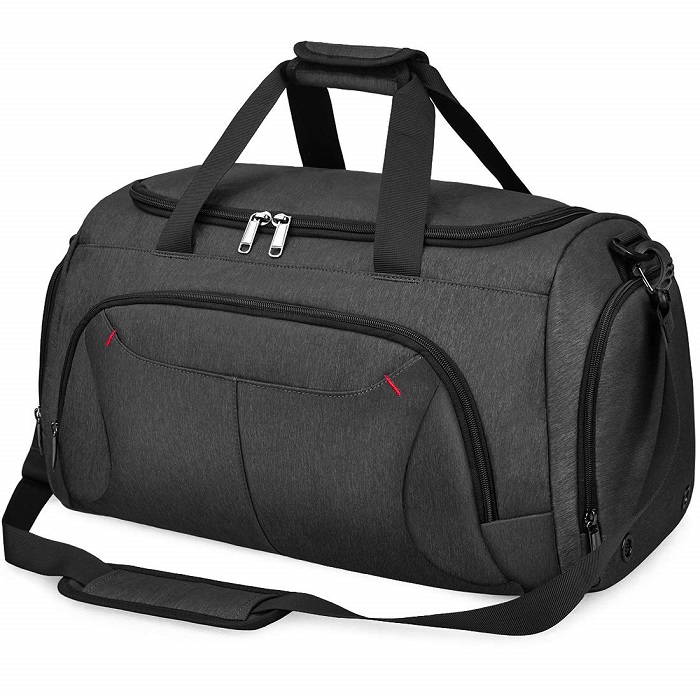 A duffel bag is almost a must-have in any man's wardrobe, and this one is the ideal size for a carry-on or a weekend vacation. These are bag waterproof are the best birthday gift ideas for him to travel. 
17. Birthday Gifts For Men With Joggers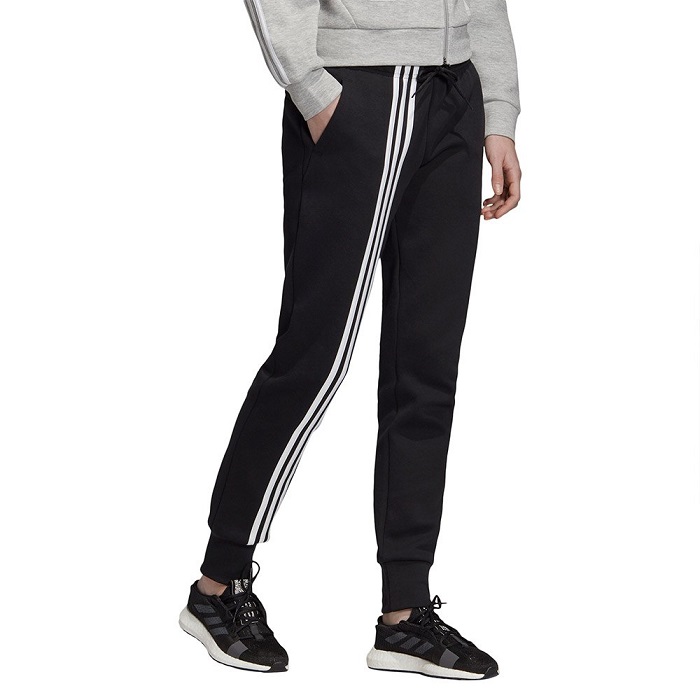 He'll adore these joggers because they're so comfy and functional, and you'll love them since they're a big step up from his old AF sweatpants, which he still wears all the time.
18. A Robe With Waffle Shawl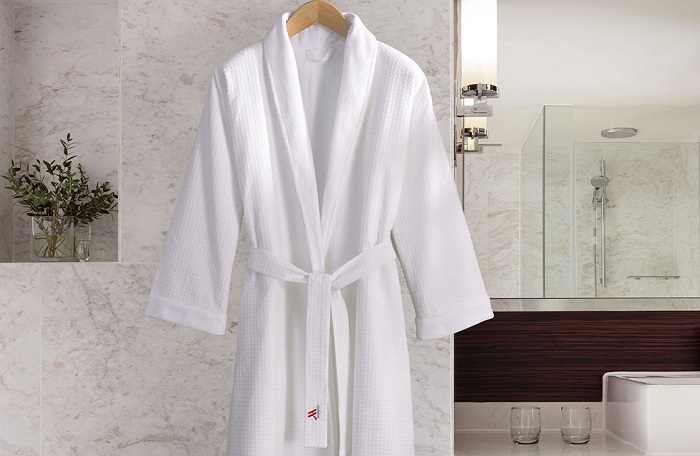 Don't have time to go to the spa? Allow him to have the experience at home, beginning with a huge, fluffy robe like this one that he'll never want to take off.
19. An Acacia Knife Block With Magnet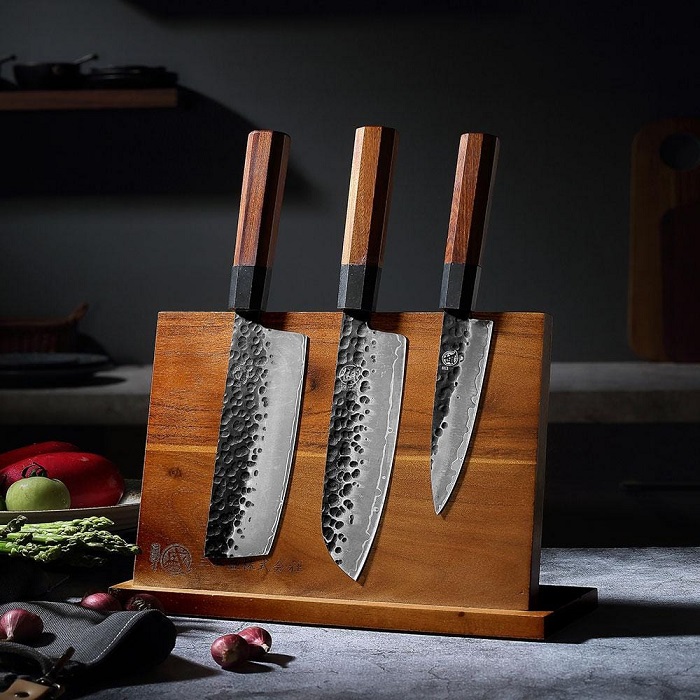 If he's a bit of a cook, he'll like displaying his pricey knives on this fascinating magnetic block.
20. Cube Charcoal Grill On Wheels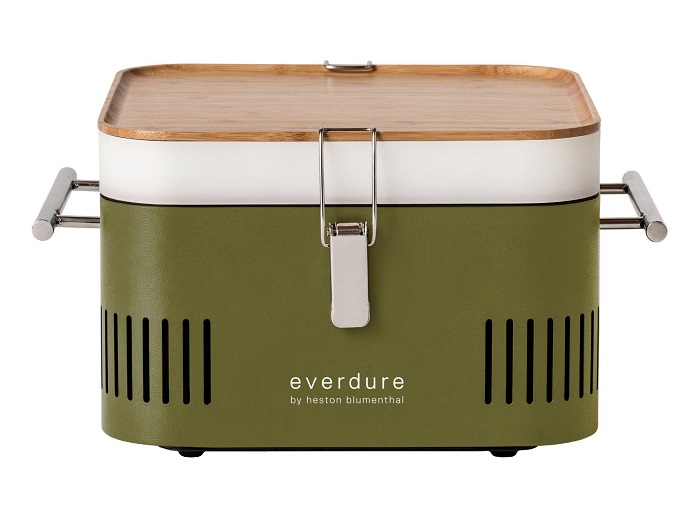 With this portable little grill, excellent for cookouts, he can take the birthday celebration with you wherever you go. These are the birthday gifts for men who love to cook.
>>> Maybe you love: 25+ Best Gifts For Men Who Like To Cook That'll Impress Him
21. The Beer Holder For The Shower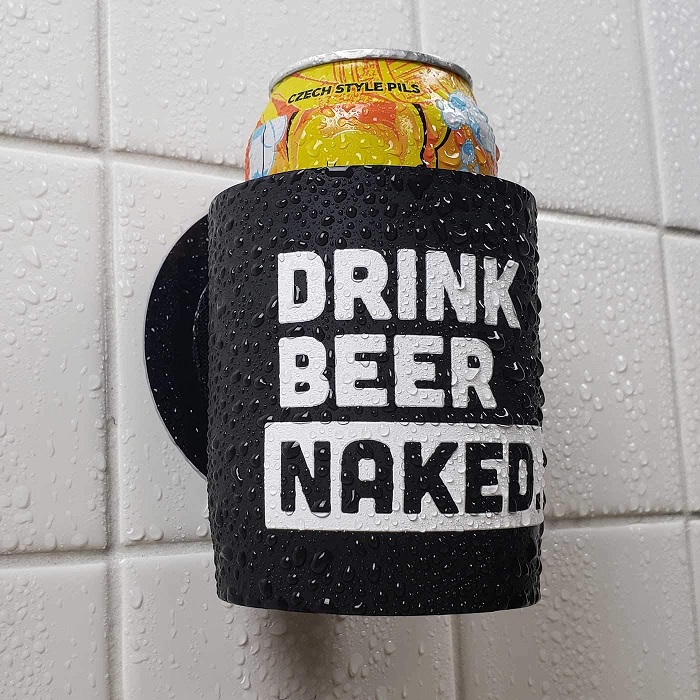 It's not hard to find a funny and unique gift when you have this beer holder. Install this bad boy on the wall and let your man sip his favorite beer while showering.
22. A Sweater That Doesn't Sweat
This crewneck sweatshirt is comfortable without being too casual, so your man may wear it when he needs to look decent while still being warm. What's the greatest part? It's lightweight and moisture-wicking, making it ideal for layering all year.
23. Custom Wedding Gift For Husband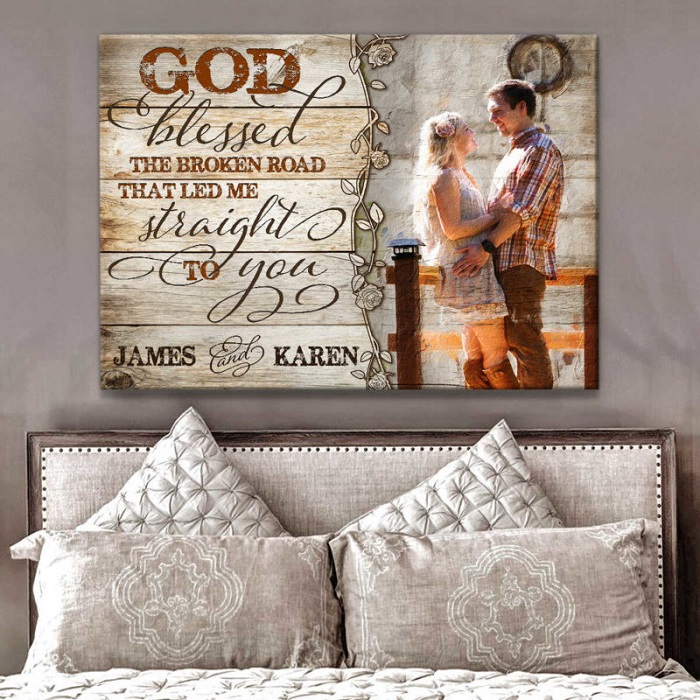 Every year of marriage offers fresh pleasures and trials, so it's important to reflect. An anniversary provides us with this possibility. The canvas wall painting is the ideal anniversary wedding gift, creating memories that will endure a lifetime.
All of your and your loved ones' photographs are portrayed on a painting with the inscription "God Blessed The Broken Road that led me right to you." Keeping notes of important occurrences in your marriage are fantastic birthday gift ideas for him.
>>> Read more: 35 Coolest Gifts For Football Fans That Will Amaze Them
Trendy Birthday Gifts for Men No Matter What Type of Guy
24. A Stylish Backpack
It's time for him to hang up his Jansport from before you guys began dating. Upgrade his look with this handy, stylish, water-resistant bag that's ideal for carrying to and from work.
25. Short Sleeves For The Whole Day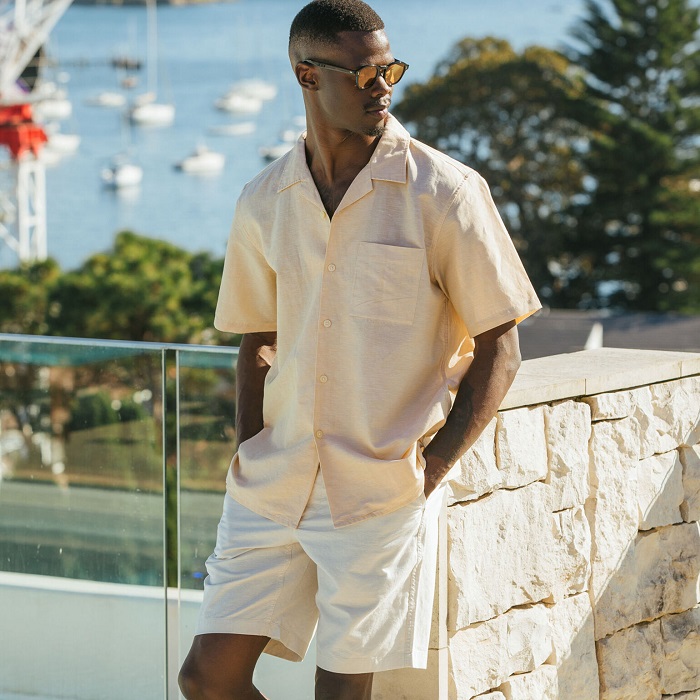 This lightweight T-shirt is so soft and cozy that he'll want it in every color for his next birthday. These are birthday gift ideas for him to manly.
26. A Leather Personalized Wallet
He's had to have a place to keep his birthday gift cards, right? If he dresses better than anybody you know, he deserves this stylish wallet. If you package your present in a chic gift box, it will seem much more impressive.
27. A Canvas Wall Art Decor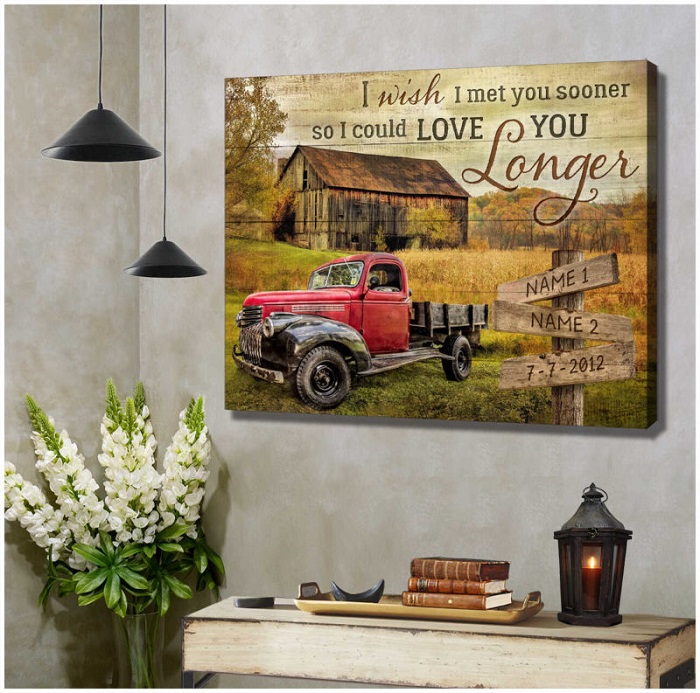 There is no sweeter confession than "I wish I met you sooner so I could love you longer." Because sweetness elevates our spirits and alleviates the stress or tiredness that comes with arguments. It also helps us to regain our original love, which is pure and undivided. Arouse the depths of your loved one's heart with this custom canvas for him. A gift has the capacity to reignite love words and revitalize your love.
28. A Set Of Earphones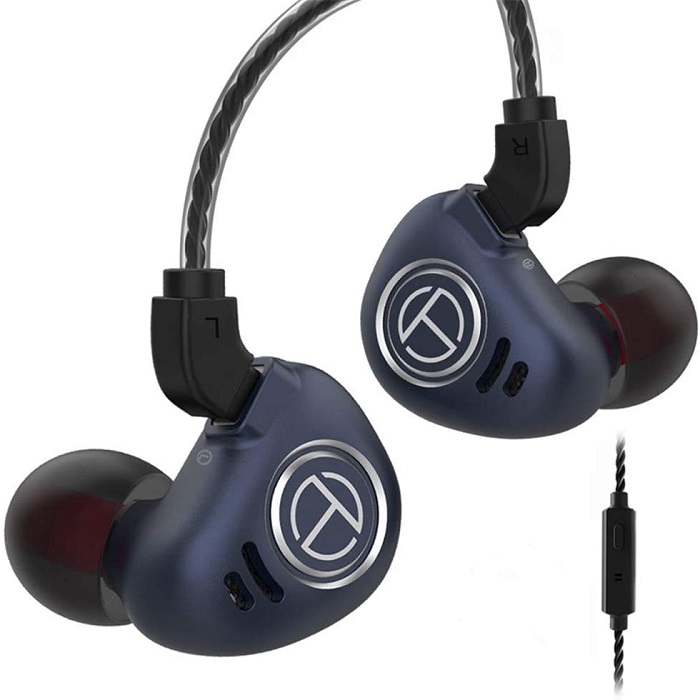 He likes Spotify playlists, so buy him these wireless headphones with great sound and 30-hour battery life.
29. A Map Of Rustic Walls
Framed maps are nice, but this wooden globe map is a one-of-a-kind piece of wall art. These decorating concepts would be birthday gift ideas for him looking to fill up space in their accommodation.
>>> Recommend reading: 27+ Practical Gift Ideas For Truck Drivers That Make Comfort
30. A Beer Bottle Chiller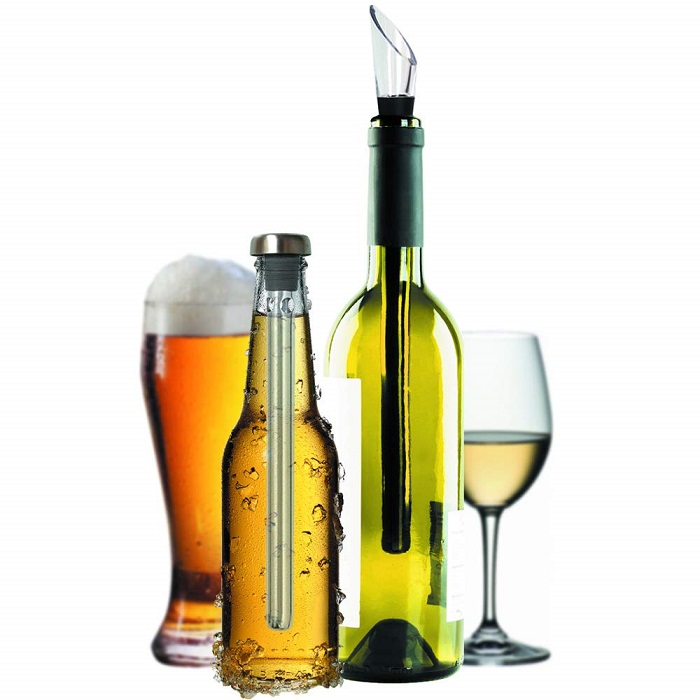 Warm beer is disliked by everybody. This pair of two icicle bottle tops will keep your boyfriend's beer frosty for the duration of his drinking—even those last few swallows. This bottle chiller is an wonderful gift for beer lovers.
31. A Golf Green Putting Mat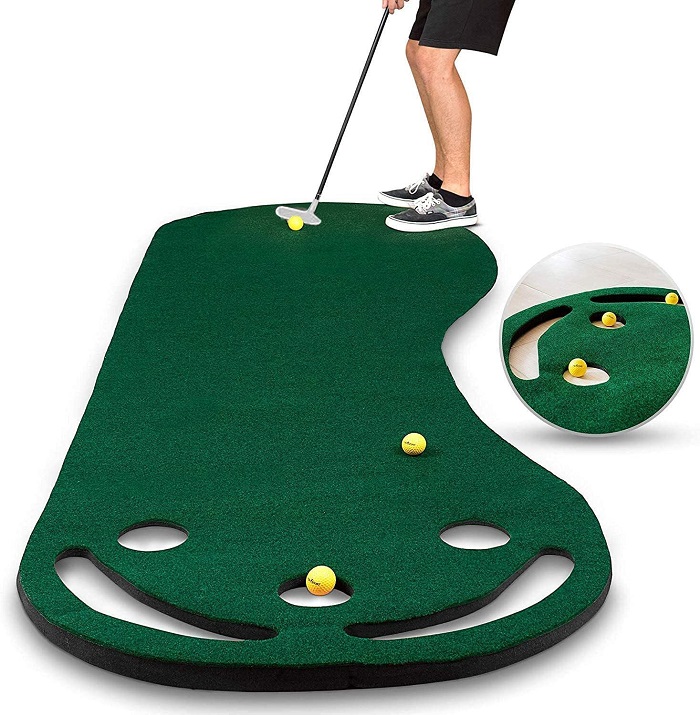 This small putting green is the best party game I can think of. Whether your man enjoys golf or just having a good time, these are the birthday gift ideas for him.
32. A Golf Ball Imprint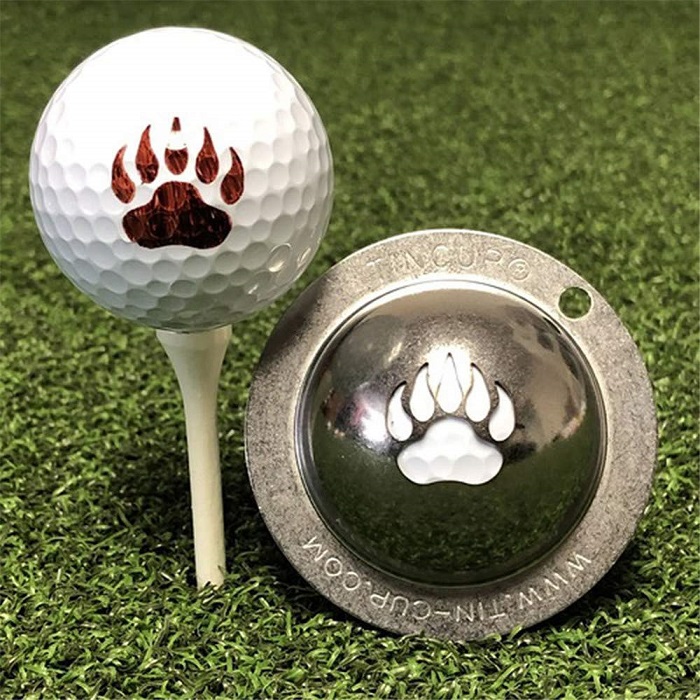 Golf balls are a nice present for golfers, but they are a bit simple and obvious. But when you combine that package of golf balls with a customized golf ball stamp, you've got yourself a brilliant present idea. This luxurious pair of golf balls comes in a stylishly personalized gift box, making it the perfect present for the man who seems to have everything.
33. A Tray For Wireless Chargers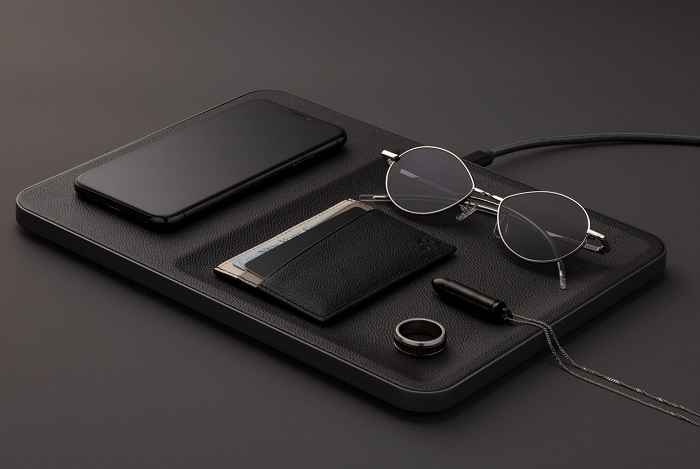 Finally, a place where he can charge all of his electronic devices and keep the keys he keeps misplacing. Here are 30+ Best Electronic Gifts for Men 2022 That Will Impress Him you can refer it
34. The Button-Up Shirt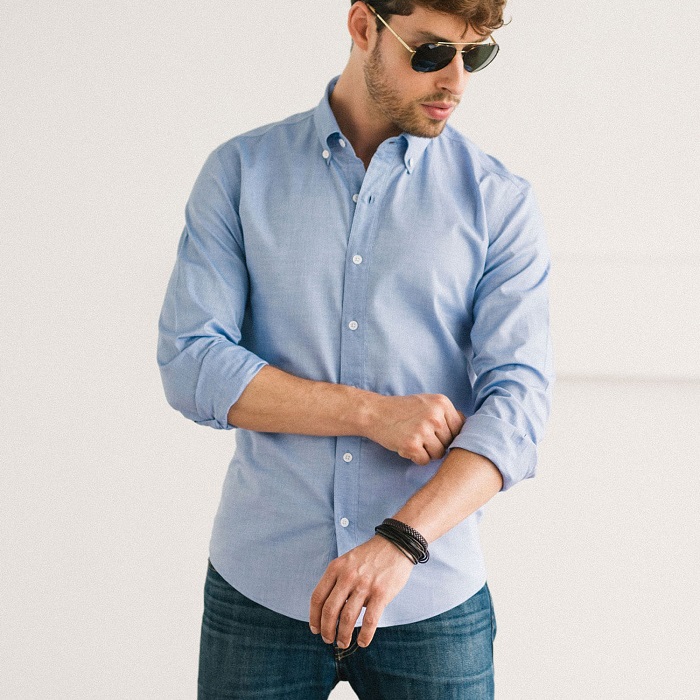 Get him a shirt that isn't like his previous button-ups, but is made of this shockingly smooth, soft fabric instead. I guarantee he'll love wearing it over and over again since it's so comfortable.
35. The Constant Pan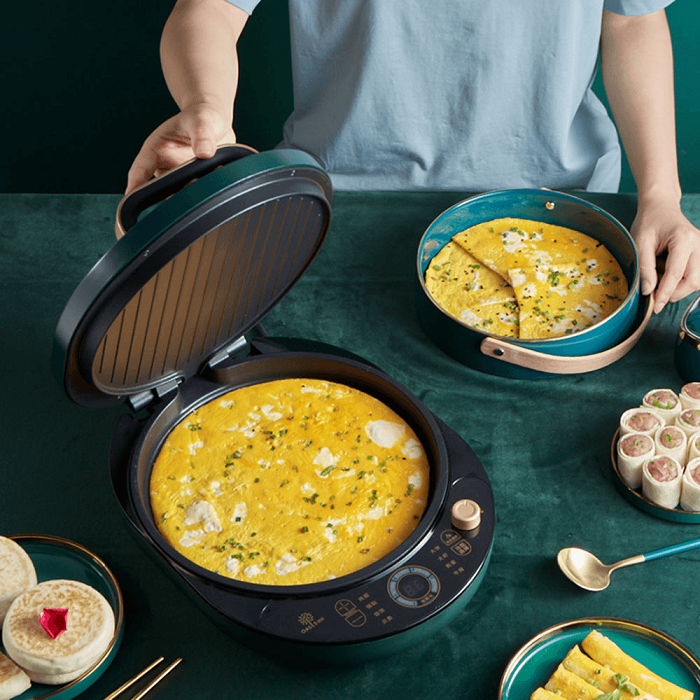 With a new pan, spatula, and steamer basket, he'll be able to prepare a gourmet supper at home. It's also simple to clean and looks beautiful in any kitchen.
36. Electric Trimmer Kit For Beards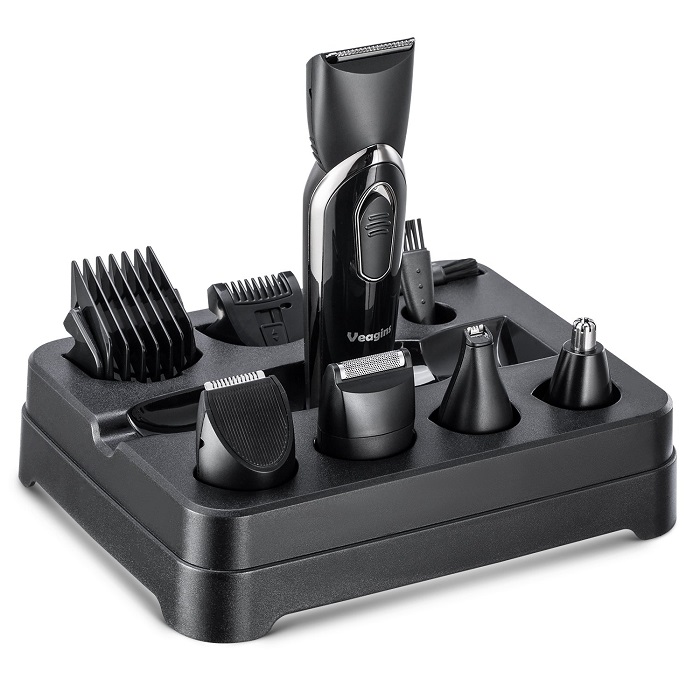 A sophisticated electric trimmer and shaver may not be the most romantic present, but if he's serious about grooming, a cordless do-it-all kit is a must.
37. The Woven Bracelet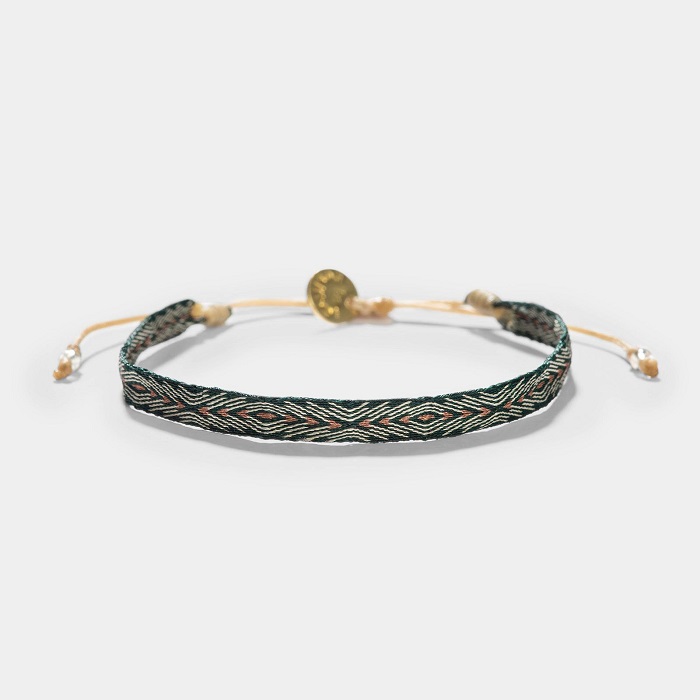 Not every man likes jewelry, and that's OK! A braided bracelet with a simple clasp, on the other hand, is understated but stylish.
38. A Camping Hammock With A Double Parachute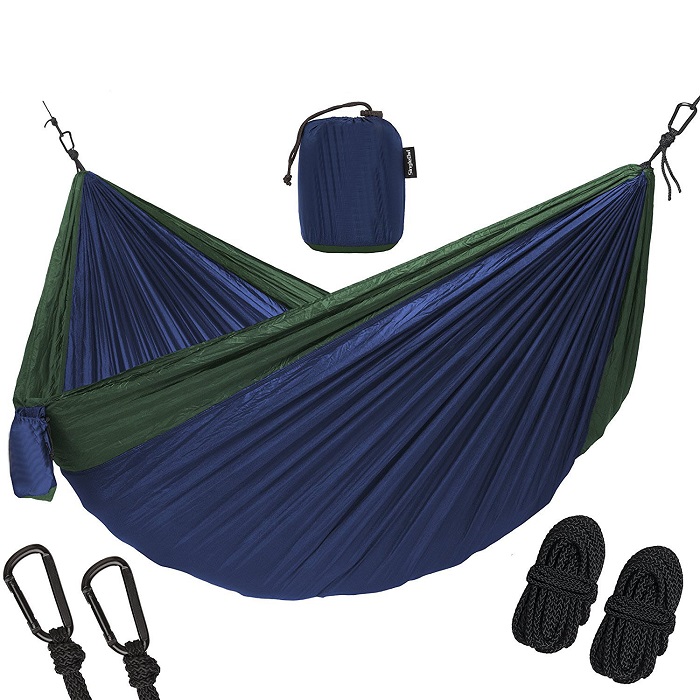 A rugged hammock that can be hung from any tree will appeal to an outdoorsy type. You and your partner may snuggle up in this the next time you hit the trails, and it folds up into a compact carrier after each use. It is really a great camping gift for him.
39. A Wrap For Massaging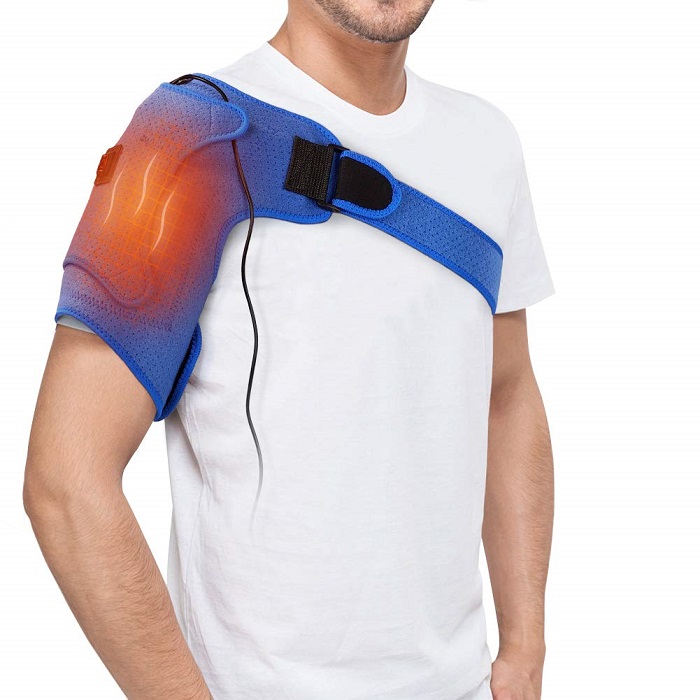 This cordless warming massager with eight massage heads feels like getting a shoulder rub. Is it necessary to explain why this is such one of the great gifts?
40. Rustic Custom Canvas Print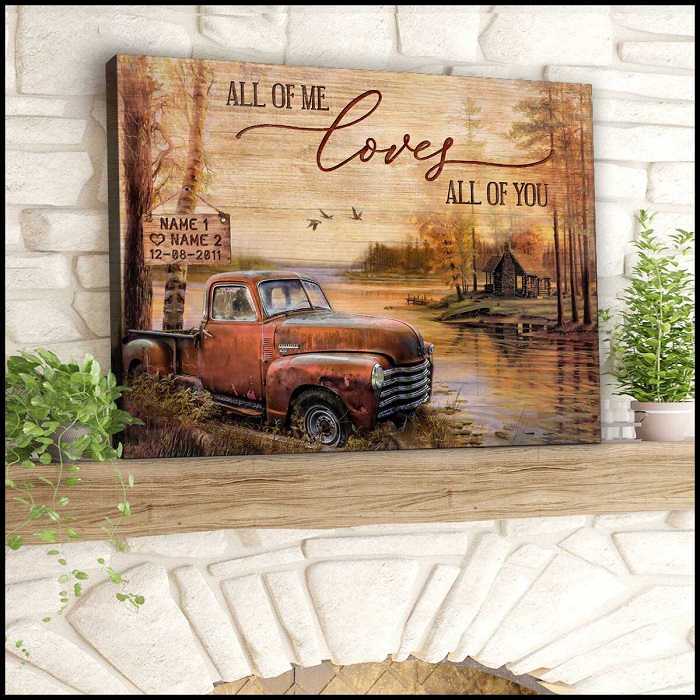 A customized canvas print makes excellent birthday gift ideas for him. This item, with its tranquil and ancient appearance, is ideal for anybody who follows the farmhouse style or likes the rustic-inspired design. Isn't it much more lovely to print next to a love quote? Love is about the harmony of two souls and hearts, not perfection. It will be until "every part of me loves every part of you." If you find this artwork intriguing, let it take your place in telling your lover how much you adore them.
41. The Himalayan Salt Plank Holder
His life will be transformed by a Himalayan salt plate. He may flavor his favorite meats with it or use it as a dish to offer cheeses and snacks. This would be one of the great gifts he got for his birthday.
42. Three Instax Mini-Photo Frames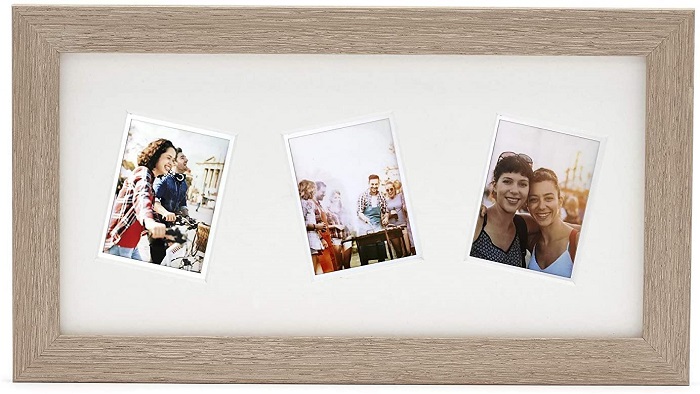 Some picture frames with photos of the people your man loves will make anyone's day. These ones hold Fujifilm Instax Mini photos and are the perfect way to display instant pics from his birthday party.
43. Beard Grooming & Trimming Kit For Men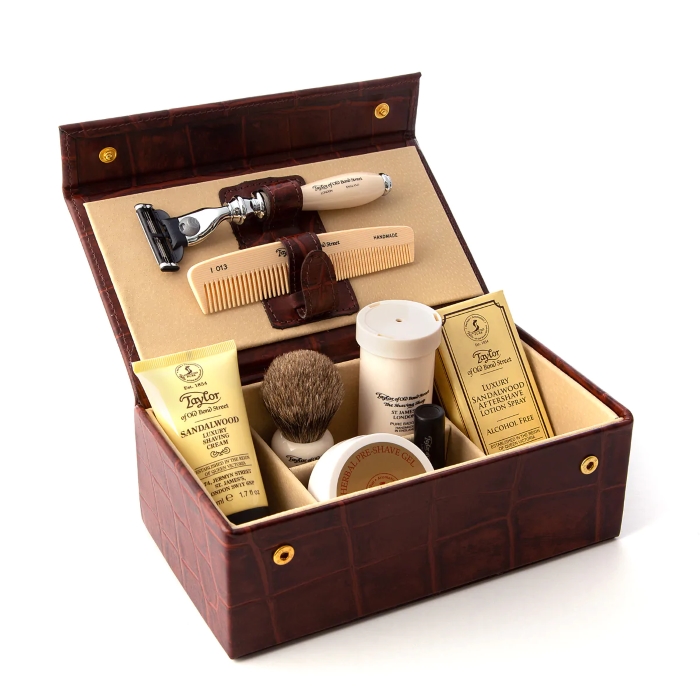 This beard kit is a must-have for the man in your life who could use some assistance maintaining his facial hair. A stylish gift box houses this complete set of beard grooming tools. An all-boar bristle brush, a wooden comb, razor-sharp barber shears, beard oil, and beard balm are all included. This fragrance-free oil is infused with jojoba, argan, grapeseed oil, and vitamin E.
44. Gourmet Coffee Sampler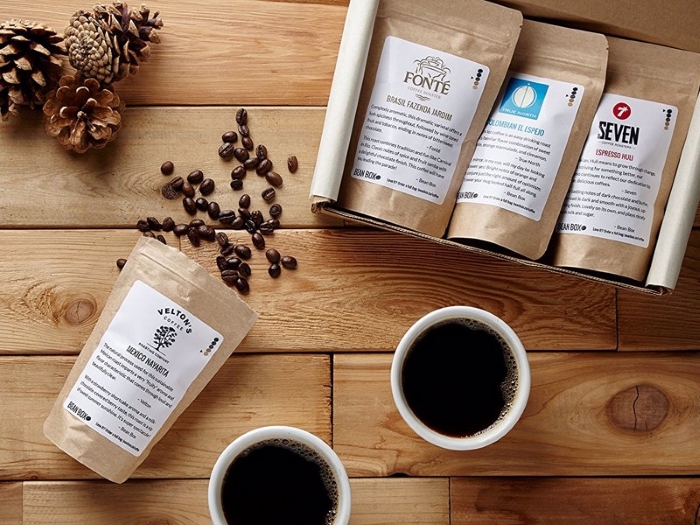 This curated set of four gourmet coffees from the best small-batch roasters is the perfect present for the coffee connoisseur in your life. Almost half a pound of freshly roasted whole bean coffee, roaster profiles, brewing advice, a tasty artisan treat, and free delivery is included in every box.
45. BBQ Grill Tool Set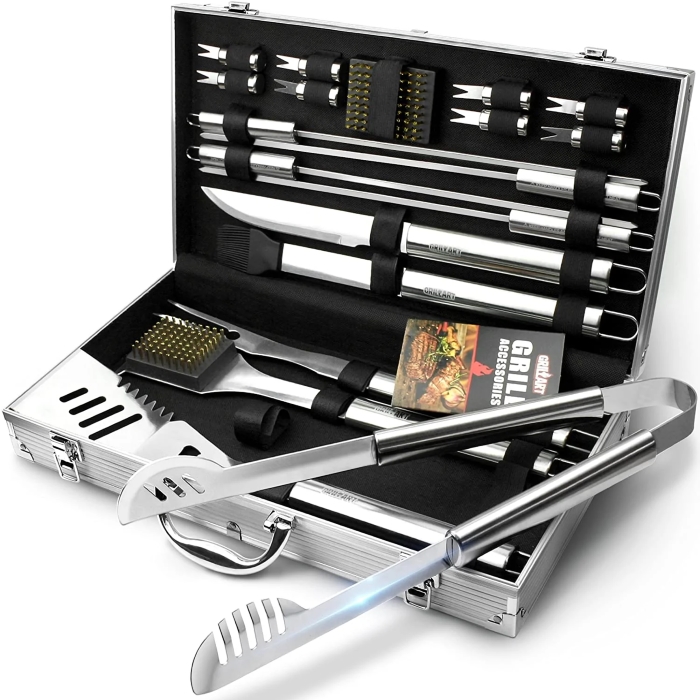 Whether he's cooking in the backyard or out in the wilderness, this portable grill equipment set has everything he needs to make a delicious dinner. This would be one of the most practical birthday gift ideas for him.
46. Ring Toss Game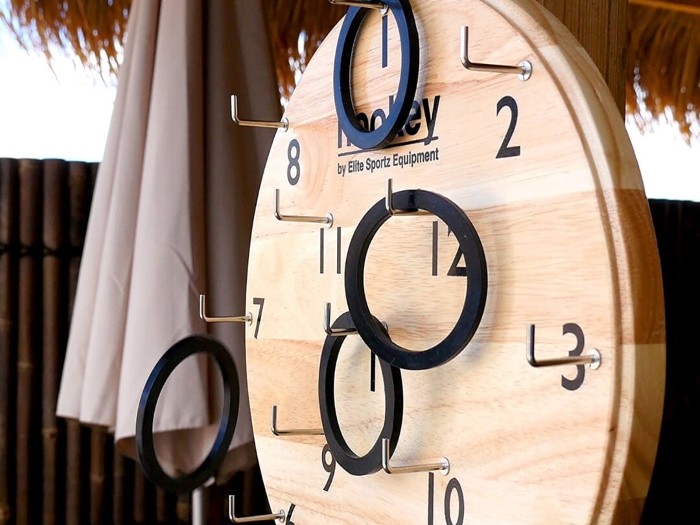 A good time for him and his loved ones to have any time of year, since it can be played either in the backyard during the warmer months or in the basement during the winter ones.
47. Multipurpose Credit Card Tool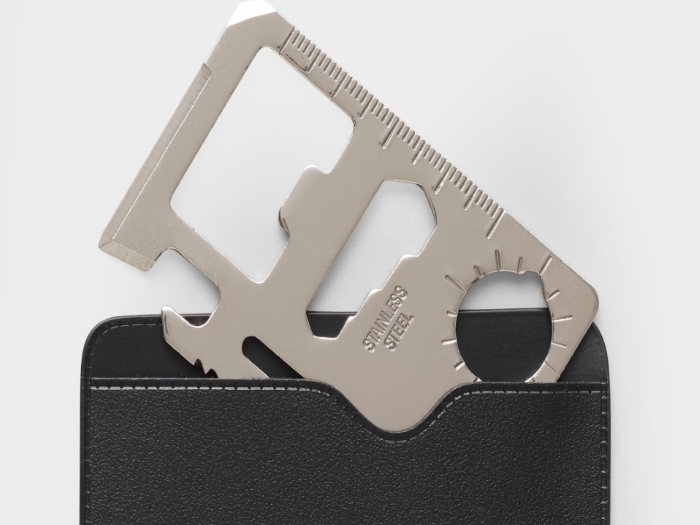 This handy leather-encased multitool has a wide range of applications and is tiny enough to fit in a wallet. It may be used as a survival knife, bottle opener, saw, and different wrenches.
48. Leather Magnetic Bookmark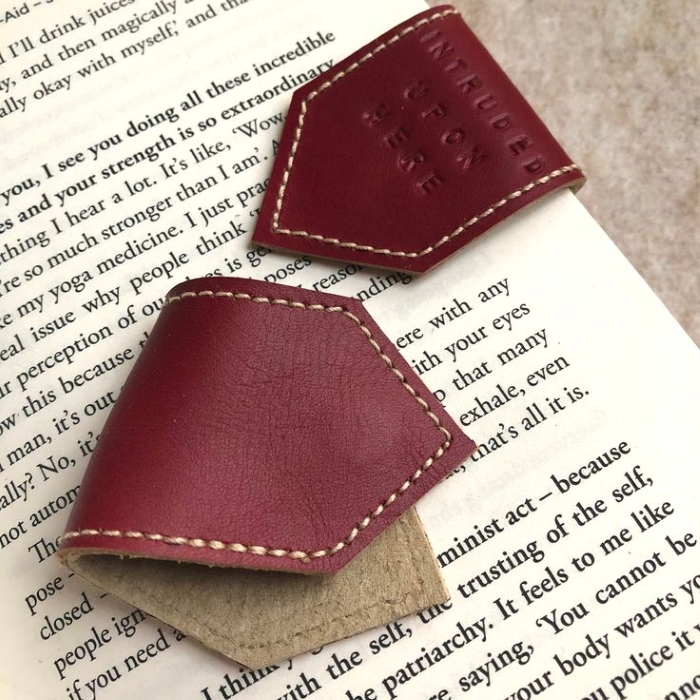 Does he routinely read in bed? The next time he begins nodding off while reading, he won't have to worry about missing any of the action. Give the bookmark beside one or two brand-new books in his preferred genre to ensure he has something to use it with straight away. This woul be one of the most heartfelt and useful birthday gifts for men who are bookwworms.
49. Streaming Decider Dice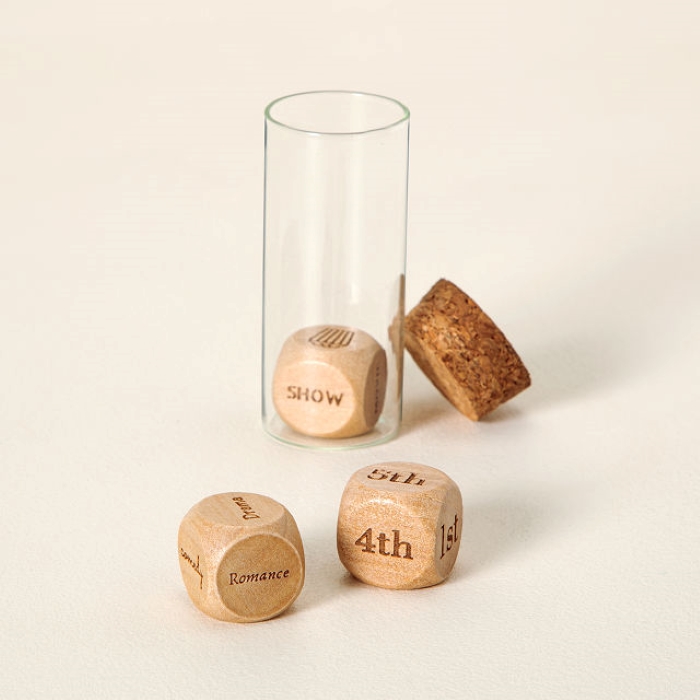 The next time he's torn between two shows, he won't have to worry about it. If he can't decide between the latest science fiction movie and the latest action movie, or if his go-to TV program simply isn't cutting it, he may roll the dice.
50. Marvel Captain America Popcorn Maker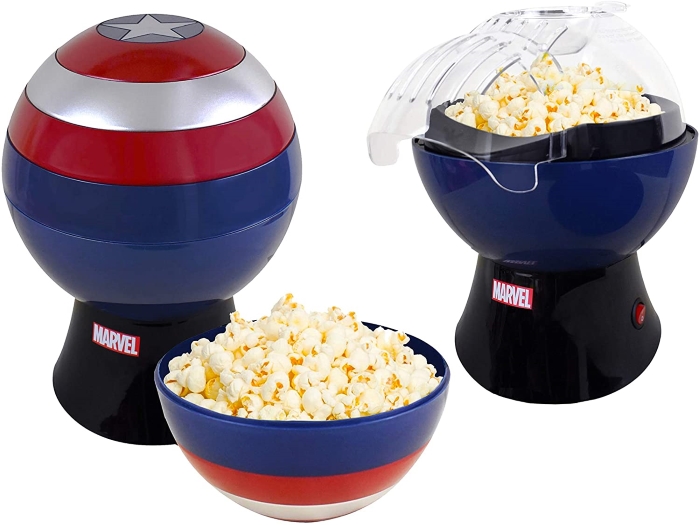 It's perfect for his upcoming Avengers-themed movie night with refreshments. Because it uses hot air to pop rather than oil, there is no greasy mess, and the top "shield" may be used both as a covering for the popper and as a serving dish.
51. Handwritten Message Money Clip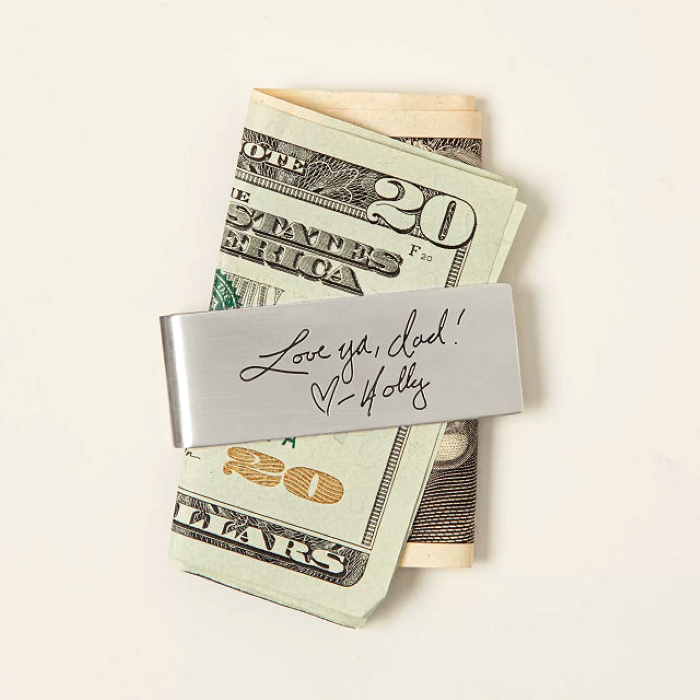 Here's a great choice if the man in your life likes to keep his cash in a money clip. This sterling silver gift may be personalized with a special message.
52. Bottle Loft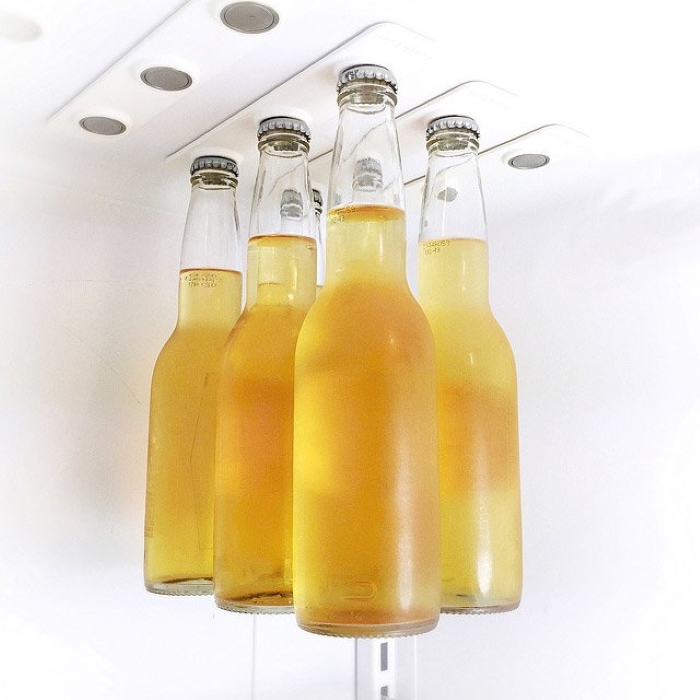 A brilliant magnetic strip that neatly stacks and stores all the beer bottles he keeps in his refrigerator. On game day or after a hard day at the workplace, he will enjoy getting a cold one from the device.
53. Mandalorian Cufflinks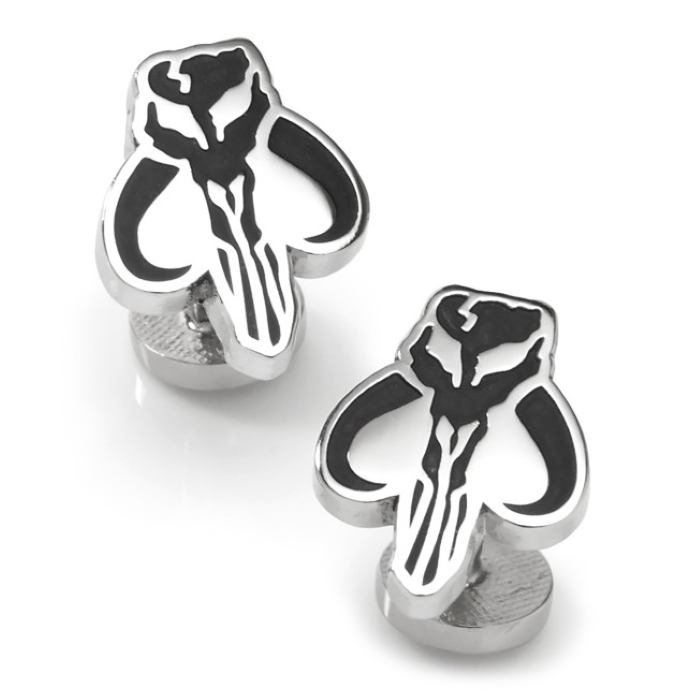 Even in a business setting, he may show off his own sense of style with these sterling silver cufflinks featuring the Mandalorian race.
Read also:
When it comes to selecting birthday gift ideas for him, men are notoriously tough to shop for—for a variety of reasons. There is a strong possibility you may benefit from some guidance in choosing the ideal gift for your spouse or sweetheart. I hope that Oh Canvas' post has given you additional ideas for his birthday presents. Let's get this concept implemented for that individual as soon as possible!