All of us have at least one woman in our lives who we can't shop for. For the perfect present for her—whether it's for your wife, a partner, a mother or sister, a coworker, or a teen daughter—you want her to be absolutely impressed by how entertaining or trendy or original it is. That's why we've compiled this list of the best presents for ladies.
The best birthday gift ideas for her are listed below, so you can show her how much you care about her special occasion. As a result, whether you're looking for a high-end present that will leave her speechless or something more economical yet significant, Oh Canvas has you covered.
Personalized Birthday Present Ideas For Her
1. Family Portrait Prints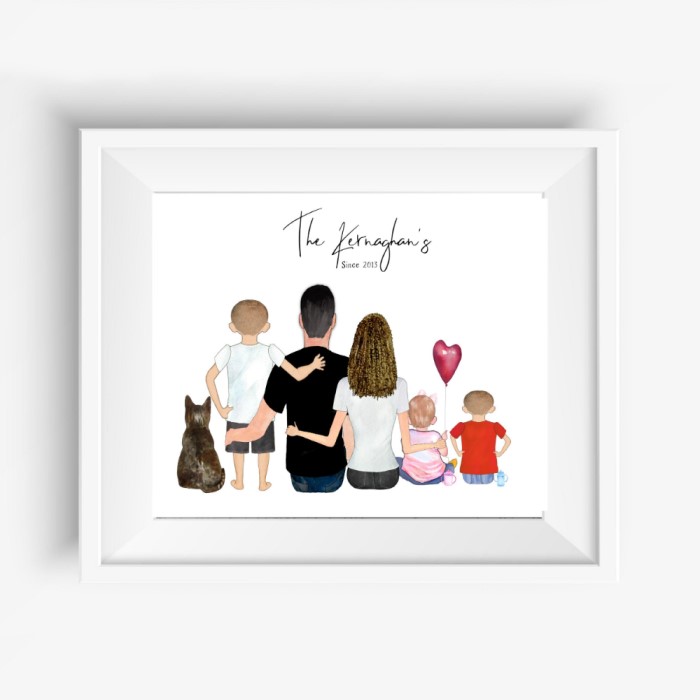 A kind gift is always appreciated, but making it special like this personalized family illustration will make her smile even more. From the number of people to their attire, this poster is completely customizable! You can also add a personal remark to the image itself by writing it below the image.
2. Hand-Drawn Line Artwork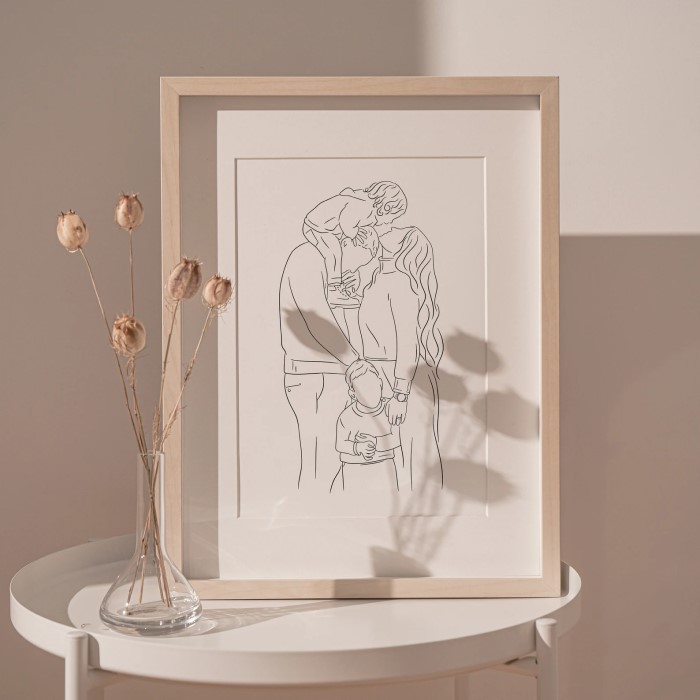 Create a one-of-a-kind keepsake for her with a print of your latest family photo. Make it extra special by including your last name and birth date. This artwork is a thoughtful personalized gift for her who is your wife or any woman in your life that you should consider.
3. Thoughtful Canvas Print For Wife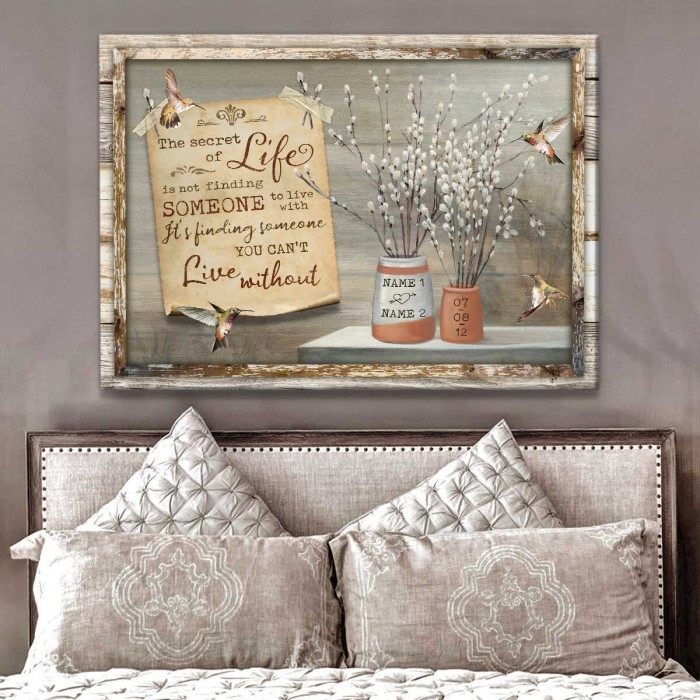 To show your wife how much you appreciate her, give her the canvas print with a thoughtful message. If she doesn't already, she should realize how important she is to you. I know she'll treasure this birthday present for a long time to come.
4. Customized Leather Makeup Bag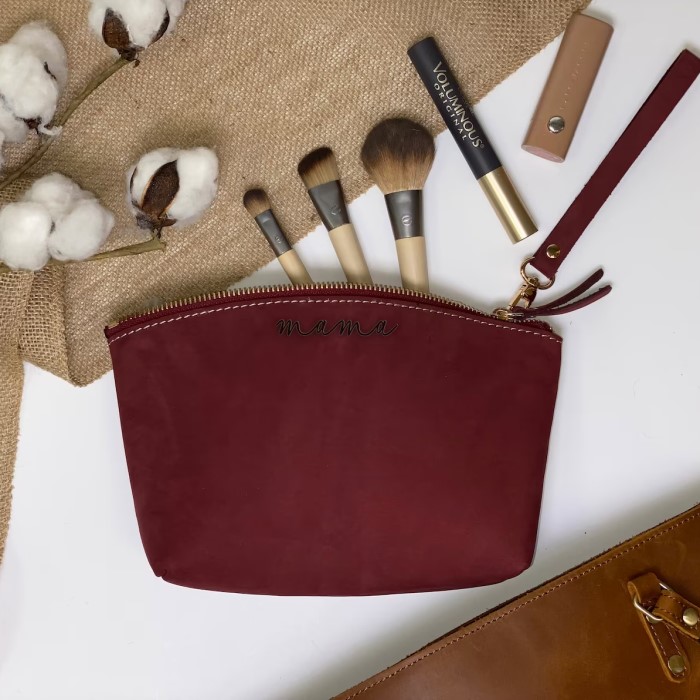 What's better than a fashionable bag that can hold all of her essentials? What a perfect match! Whether you want to call it "Mama," "Auntie," or something else entirely, you can customize it with your choice of words, names, or initials. This is one of the best birthday gift ideas for her that you can't ignore.
5. Book Of Birthdates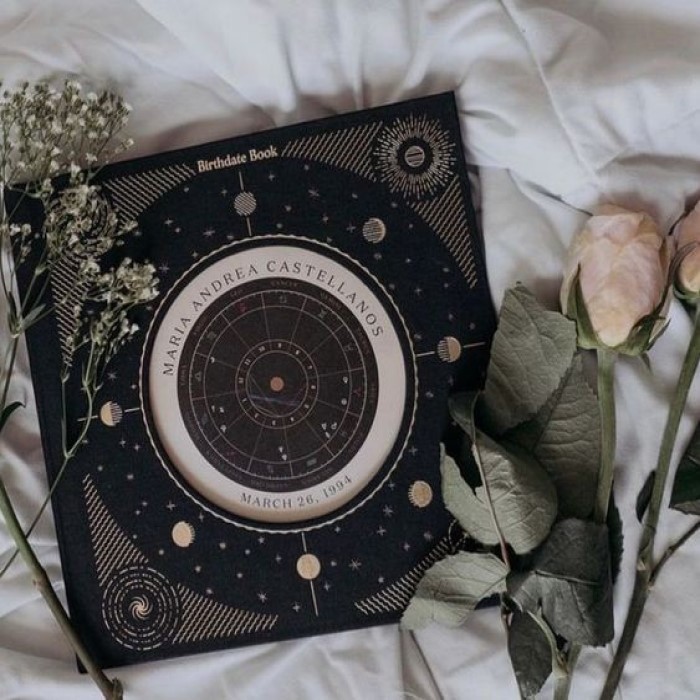 You can offer her this personal book, which goes into great detail on the meaning of her astrological chart and how it relates to her history, present, and future. These unique gifts for her like this will make you ladies really excited.
6. Personalized Photo Gifts For Mom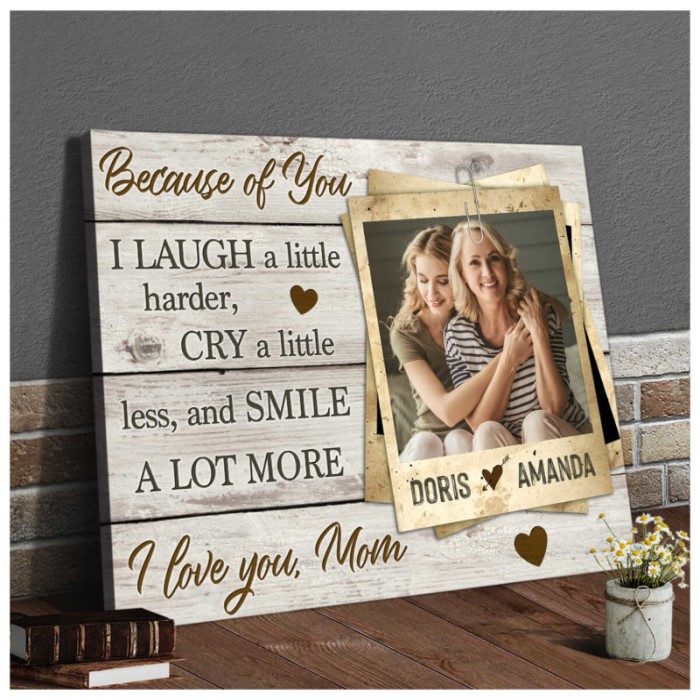 Your mother holds a special place in your heart. You may forget to express your affection and concern for her from time to time. Give your mother a thoughtful photo canvas gift for her birthday to show her how much you value her presence in your life. No one can ever replace her as the best person in the world.
Self-Care Gifts For Your Ladies
7. An Ice Roller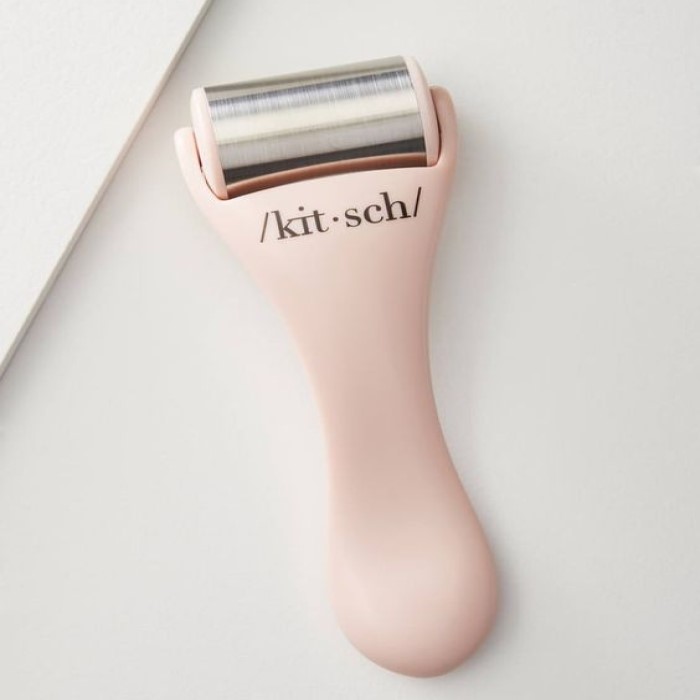 It is said that ice rollers can reduce redness and puffiness by promoting blood flow and reducing inflammation. Having this in the freeze means she can use it whenever her skin needs a boost.
8. Slippers With A Cross-Band Design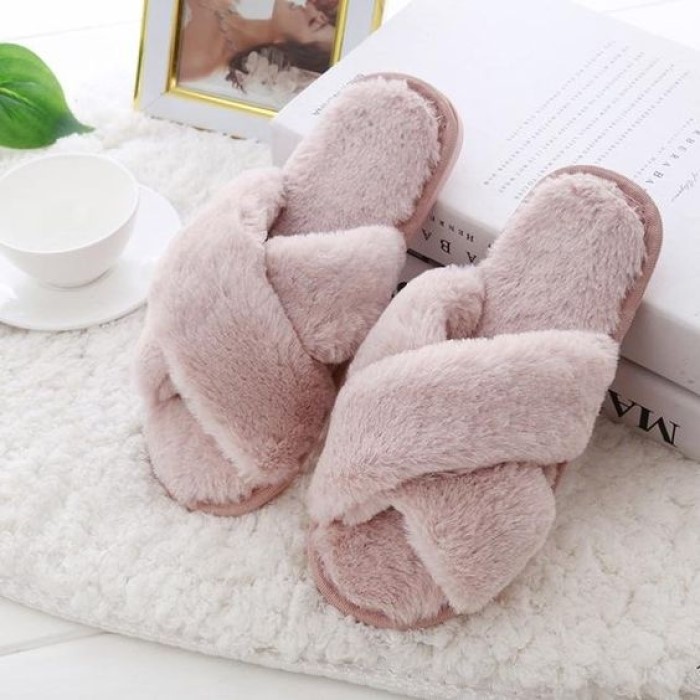 This pair of slippers is one of the great birthday gift ideas for her of how style and utility coexist harmoniously: criss-cross shoes are all the rage. This pair, however, features a memory foam base for added comfort.
9. Candles For Self-Love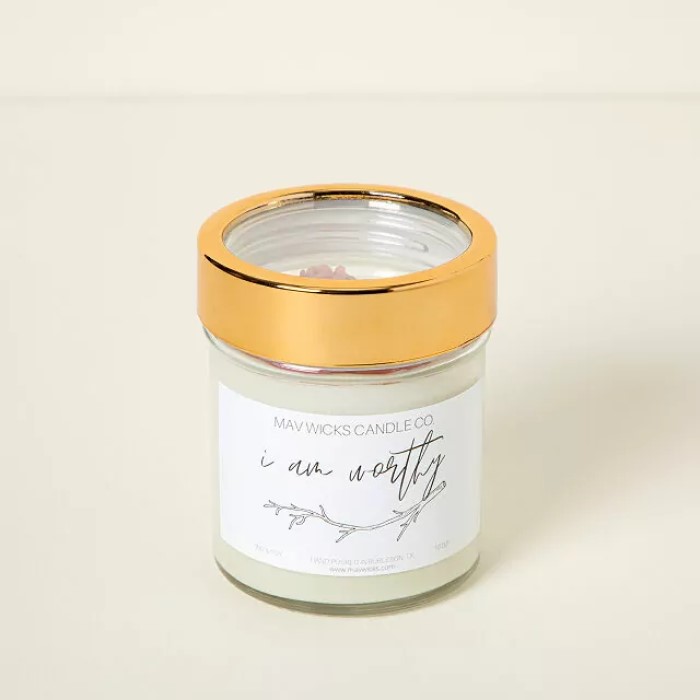 "I am worthy" is printed on the side of the container, and the wax blossoms are a noticeable feature of birthday gifts for her. Make this candle a daily reminder of how much she means to you, both now and in the future.
10. A Lavender Gift Set For Relaxation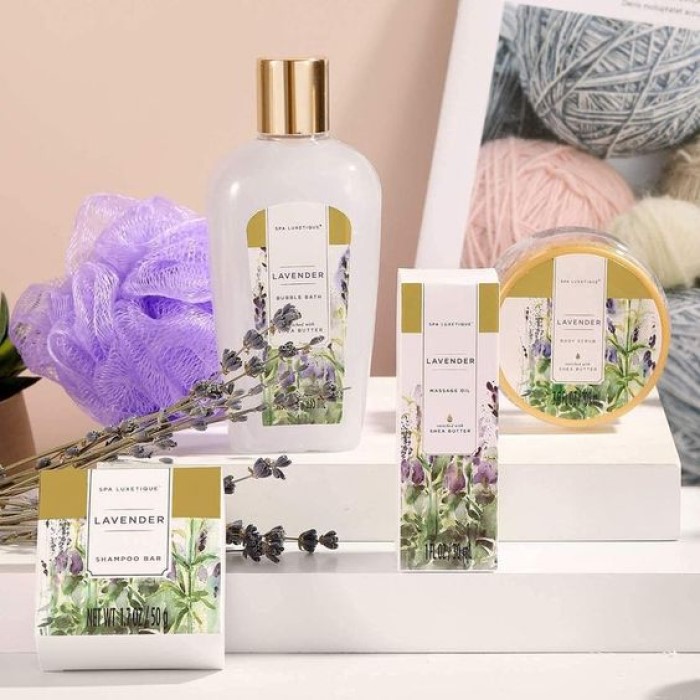 If you know someone who could use some relaxation time, consider giving them this lavender-themed self-care box. She can plant lavender in a self-watering container at home, and in the meanwhile, she can use the plant protein candles, pillow spray, and sleep mask for aromatherapy.
11. A Gift Box Of Butter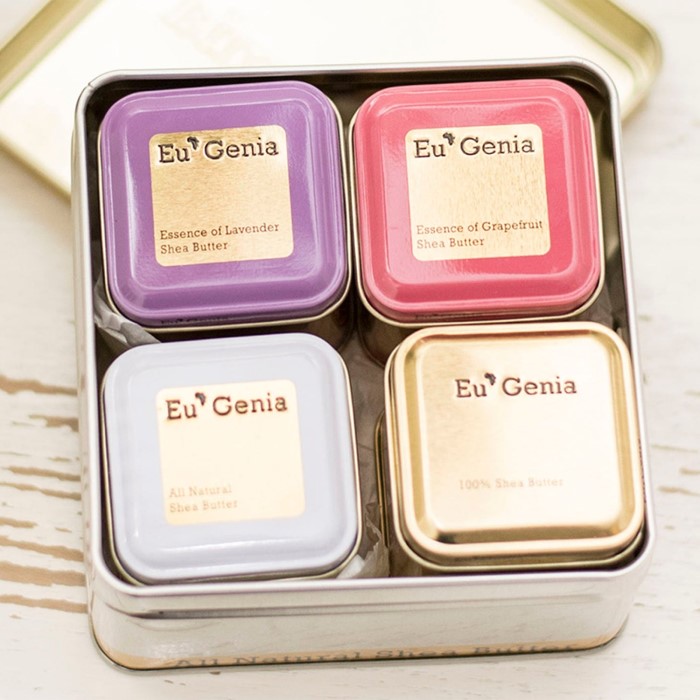 Anytime her skin needs some extra tender loving care, she'll be glad to have these cute tiny cocoa butter tins on hand. Four tins are included in the collection, which include lavender, grapefruit, aroma, and 100% shea butter. It's also convenient because the tins are small enough to fit in her purse, on her bathroom counter, and even in her car.
12. Salts For The Bath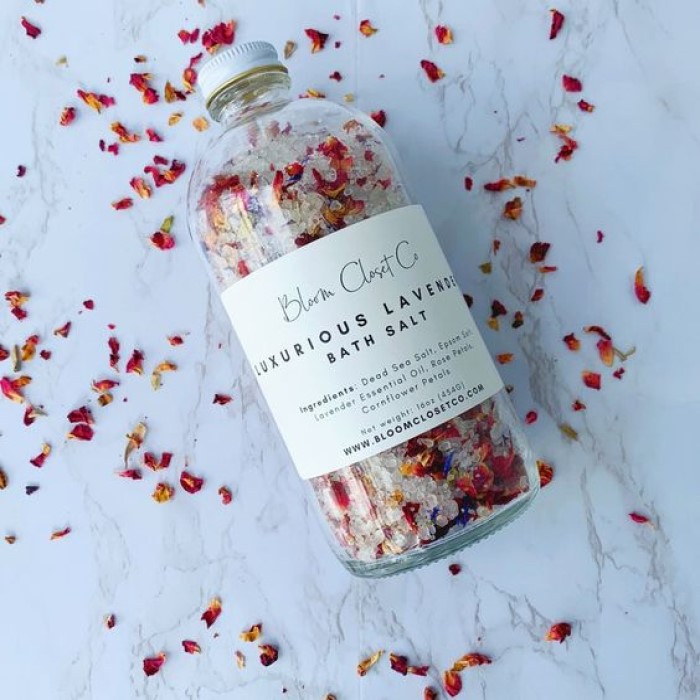 These luxurious bath salts would not only help her unwind in a warm bath, but their attractive packaging will also provide a sophisticated look to her bathroom.
13. Vacuum Facial Steamer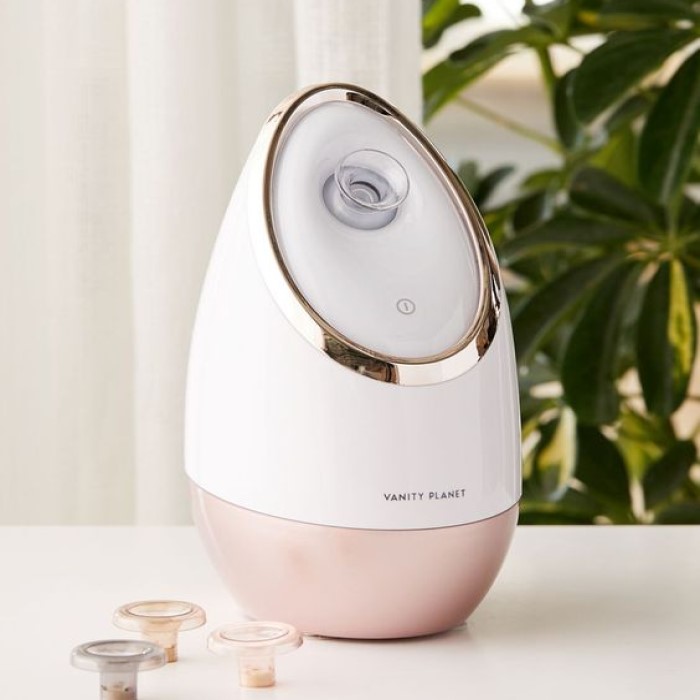 With this face steamer, she'll be able to relax in the comfort of her own home. This steamer has six different settings, allowing users a really customized experience. Instead of getting a spa outside, give her this device to chill at home.
>>> Recommend reading: 25 Gift For Daughter Ideas For Her Remarkable Milestones
Gifts To Spruce Up Her Space
14. Live Bonsai Tree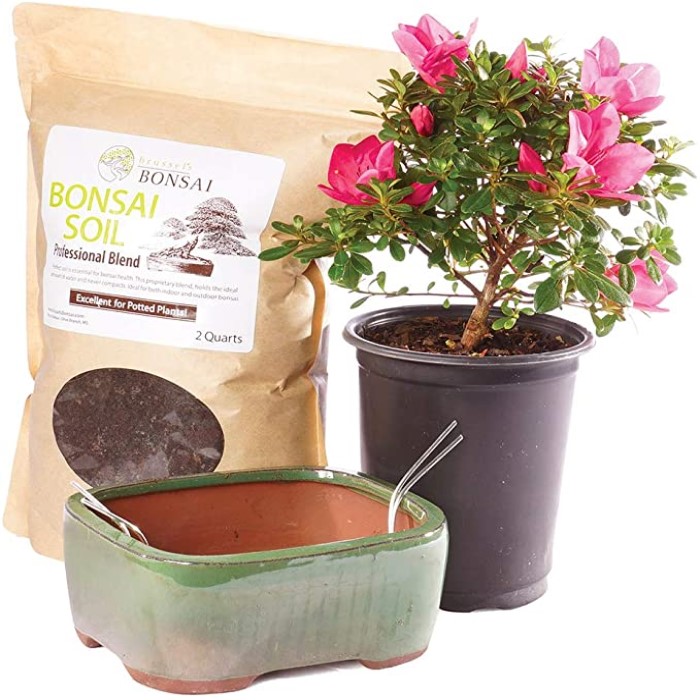 When spring arrives, each flowering bonsai will grow an astonishing 6″ tall and will be covered in vivid blossoms. Keep in mind that this sort of bonsai is best grown outside. For a woman that loves gardening and greenery, this is an ideal gift for her.
15. The Farmhouse Window Box Planter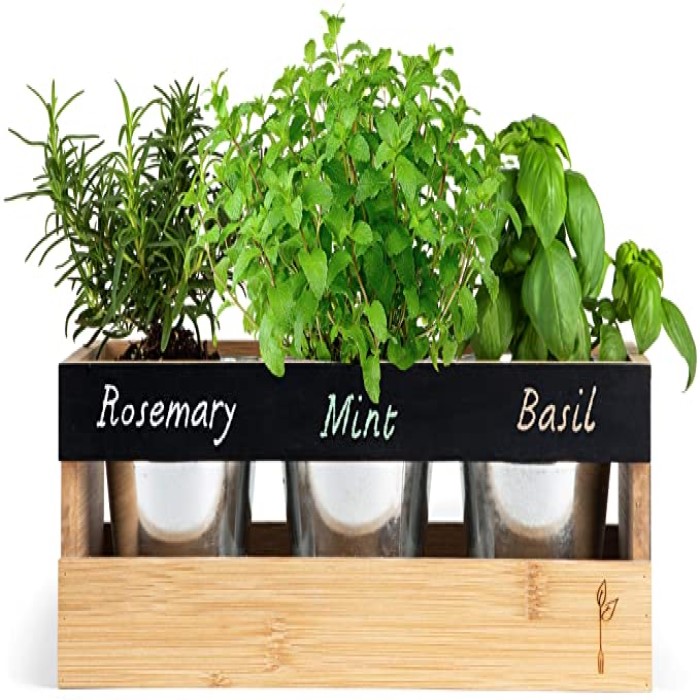 For this planter box, get some fresh herbs like thyme, oregano, and parsley from the market. Placed on her windowsill, she can snip exactly the right quantity for whatever she's preparing in the kitchen at the moment.
16. Subscription To A Mixed Bouquet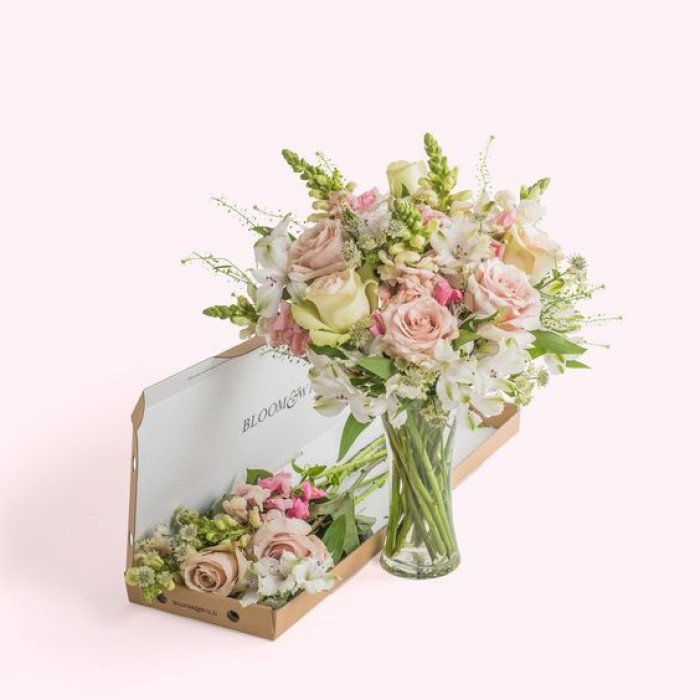 Deliver a fresh bunch of flowers to her doorstep each month or for as long as the service requires. Make sure you don't notify her that additional flowers are on their way… until they're on her doorstep. Consider these birthday gift ideas for her like this to freshen up her life every month.
17. Neon Wall Sign With LED Lights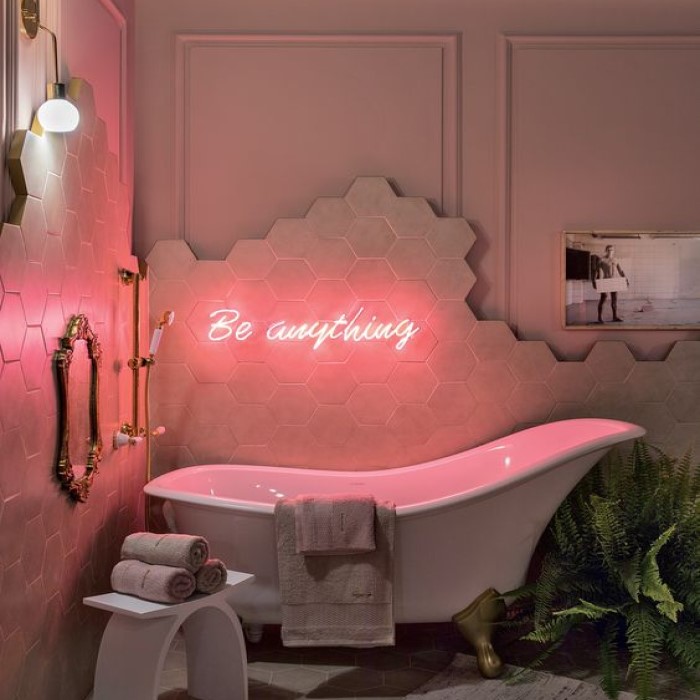 It will be easy for them to put up a little neon sign on the wall, and it will give their space an instant retro vibe. Spruce up her bathroom or any spaces that she loves to help them feel your caring for her.
18. A Rose Quartz Healing Stone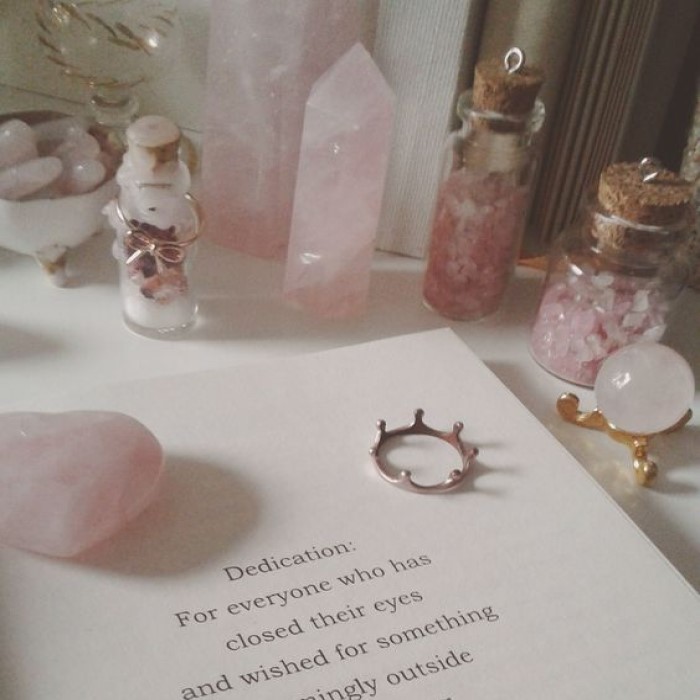 There's no doubt that this heart-shaped rose quartz is adorable, whether it's utilized as a piece of decor or for its special powers. If your ladies are a spiritual person, give her these lovely and meaningful gifts to make her happy for years.
Tech Gifts For Modern Ladies
19. Three-In-One Wireless Charging Device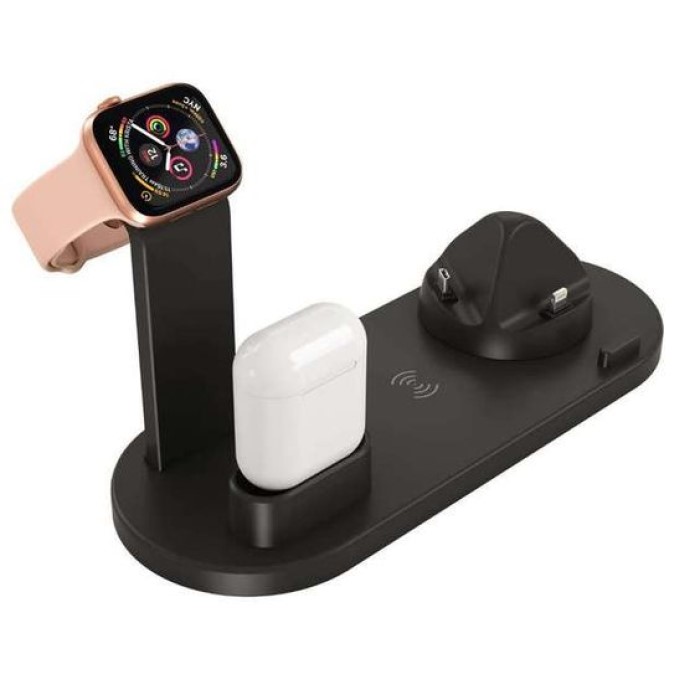 The cables and chargers that come with gadgets can truly get in the way of her personal style. This wireless power source features a specific area for her smartphone, Apple Watch, and AirPods, so she can keep her desk or bedside neat and tidy.
20. Instant Camera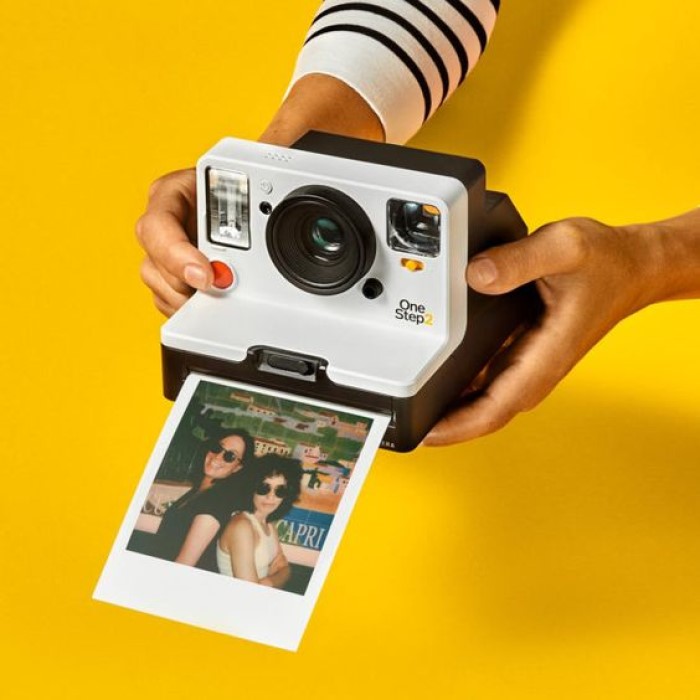 With this new Polaroid camera, she can focus on something, take a picture, and then print it right away. It has the same look and feels as the antique models, but it is powered by a Micro USB port and can last for hours of photography.
21. Mug With Adjustable Temperature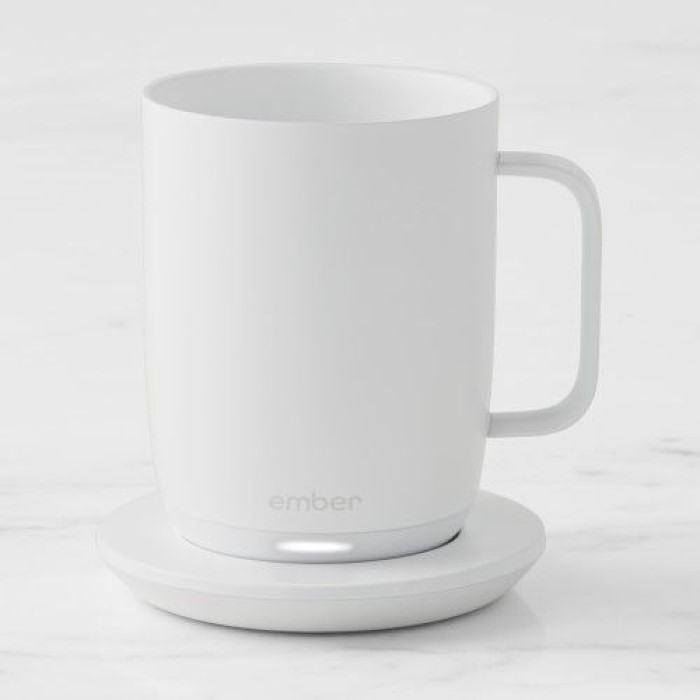 This smart mug allows her to adjust the temperature of her beverage using her phone. Her preferred temperature will be maintained throughout the day after it has been established. Let the cold coffee go!
22. Apple AirTag
In order to ensure that she never loses another valuable or regularly misplaced item again, you can attach an AirTag to her wallet, keys, backpack, or other commonly misplaced items. She is, therefore, free of any justifications… or is it just wishful thinking?
23. Kindle – An Useful Reading Device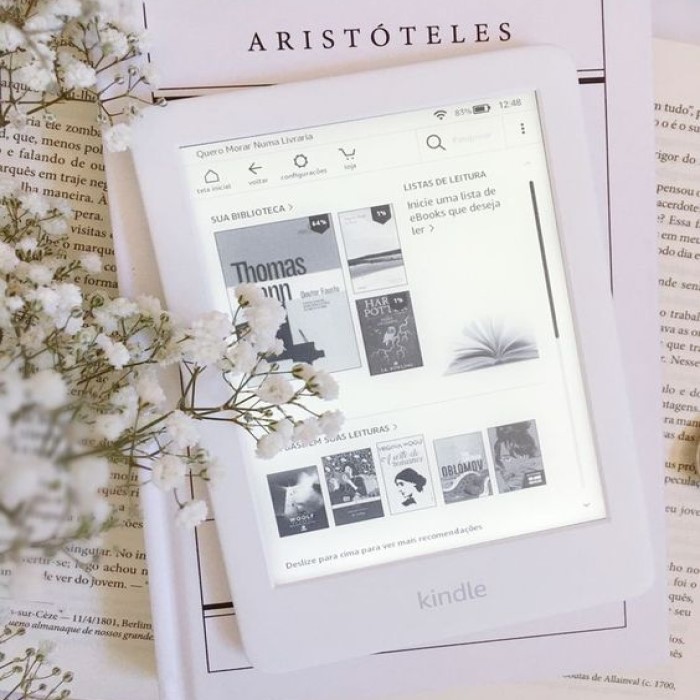 As long as she's a bookworm and hasn't already got a kindle, this is one of the fantastic birthday gifts for her. While traveling or commuting, she may read on the go thanks to the Kindle, which is small and light. A glare-free screen, adjustable light, and lengthy battery life make this latest version ideal for her to use as long as she likes.
24. Portable Power Bank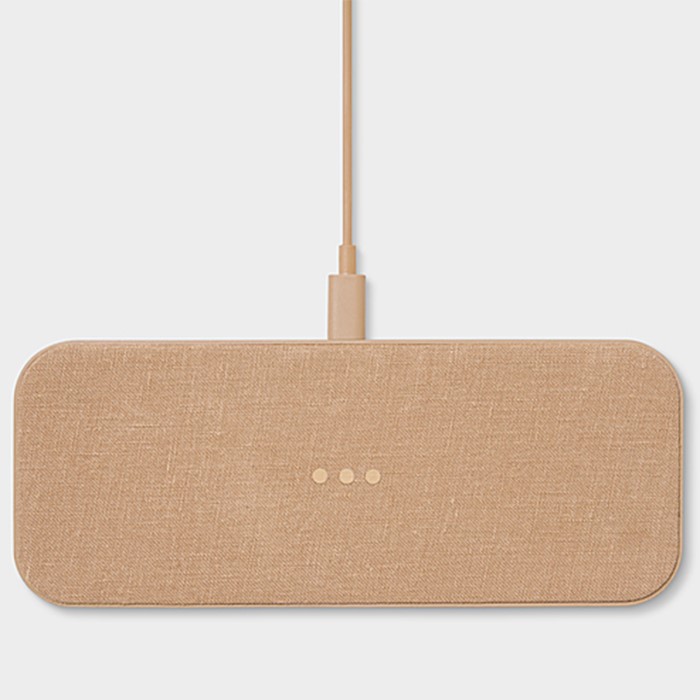 Next on the list of tech gifts for her, this wireless adapter is covered in Belgian linens and can be charged up to two devices simultaneously both her phone and AirPods. That person who always has their phone running low on juice would appreciate this present.
25. Headphones With Noise Cancellation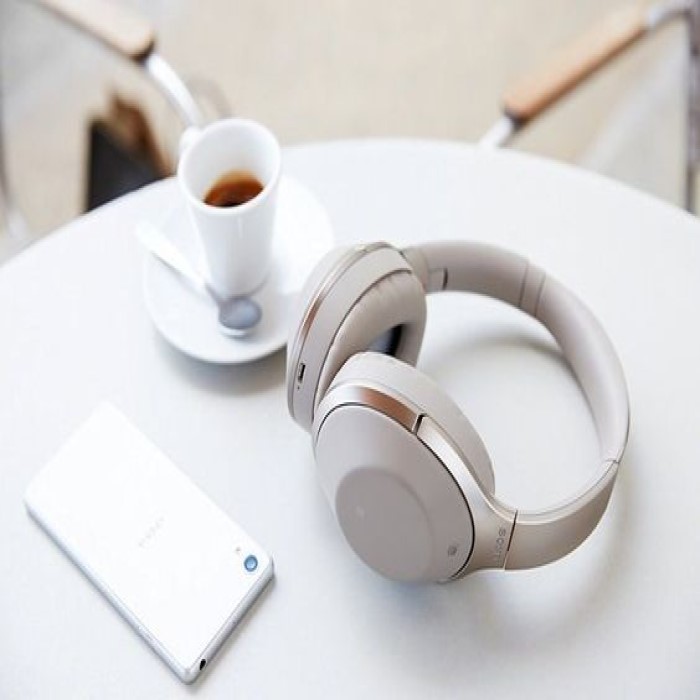 Even though they're an extravagance, these headphones will come in handy if the receiver works in an open floor plan or at home with the entire family. Noise cancellation can be turned up to 11 to drown out the din, or zero if she needs to be aware of her surroundings.
Listening to her favorite song, radio, or audiobook without interruption is possible. And with a battery life of up to 20 hours per charging, these tech gifts can probably carry her through her workday, her workout, and more. Why not consider these birthday gift ideas for her like this to make your lady surprised?
>>> Recommend reading: 35 Lovely Gifts For Female Coworkers She Always Keep In Mind
Accessories Gift Ideas For Her
26. The Zodiac Signs Necklace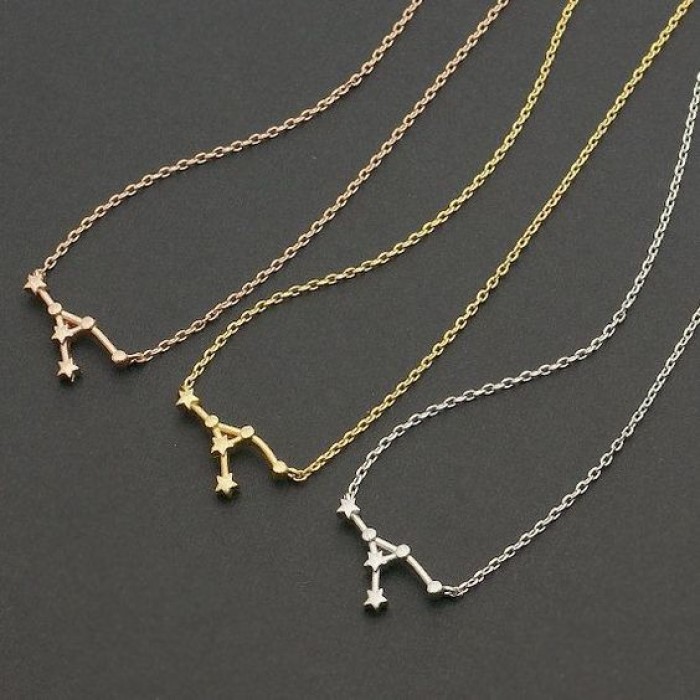 Love horoscopes? Then this 14k gold-filled necklace is just right for your loved one when it comes to the birthday present ideas for her! Go personalized by entering her sign and selecting the length you want when placing your order.
27. Leather Wallet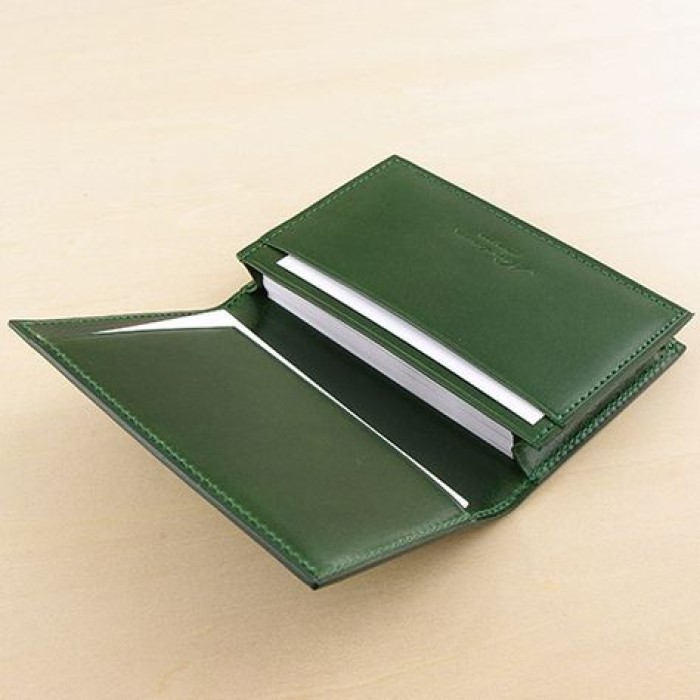 With the rise of minimalism, this leather wallet is a great way to help her pare down her daily requirements. Tiny enough to suit her clutch or evening handbag, it nevertheless has enough room for eight credit cards and a few dollars.
28. A Bracelet Set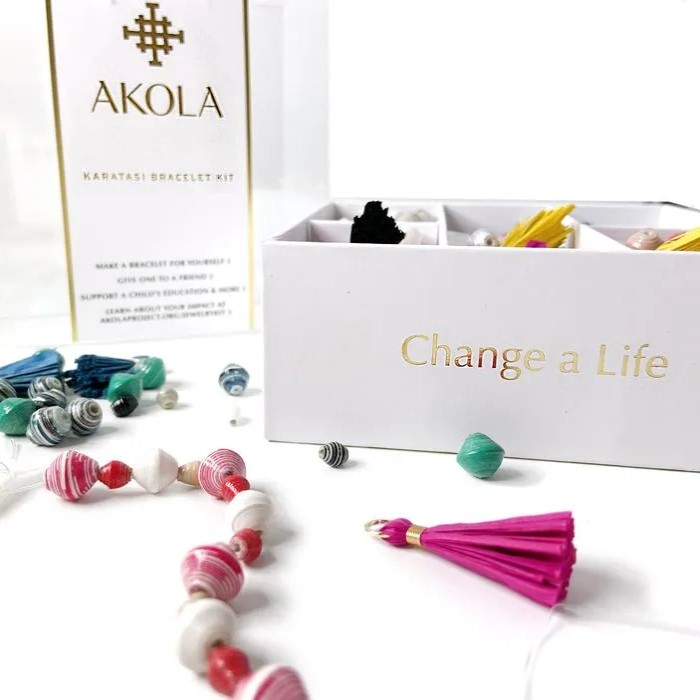 She'll be able to make up to seven bracelets with this assortment of beads, raffia tassels, and elastic cord. On a wet day, she might be getting the help of her children to create gorgeous and lovely bracelets for everyone.
29. An Courageous Bracelet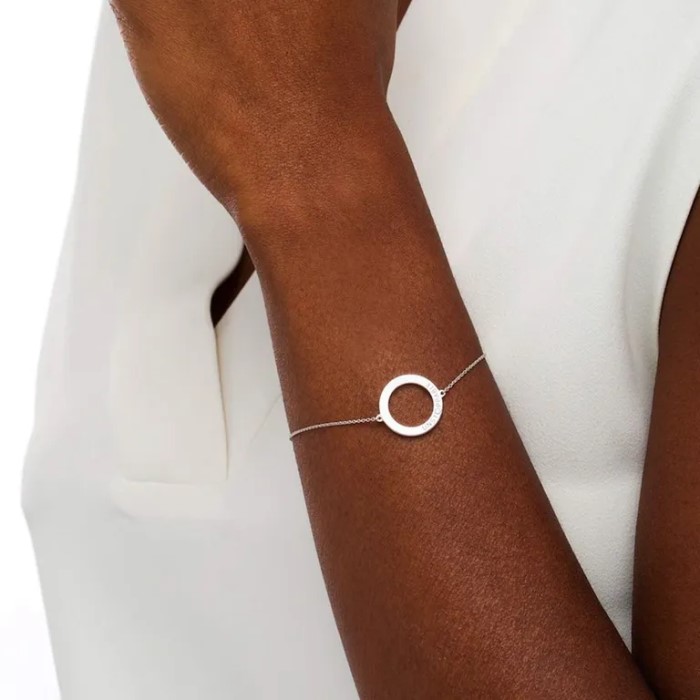 This bracelet is made of sterling silver and features a round diamond to symbolize her can-do energy and enthusiasm. With a simple design, your ladies can wear it in every outfit. So don't hesitate to give her a subtle present like this bracelet.
30. Jewelry Case For Travel
For those occasions when you would not want to risk bringing her an item that is too duplicate to something she also now owns, this travel case is one of the great birthday present ideas for her. Jewelry is safe and sound whether she is at home or out and about, thanks to a variety of storage options.
31. Hoops With Beads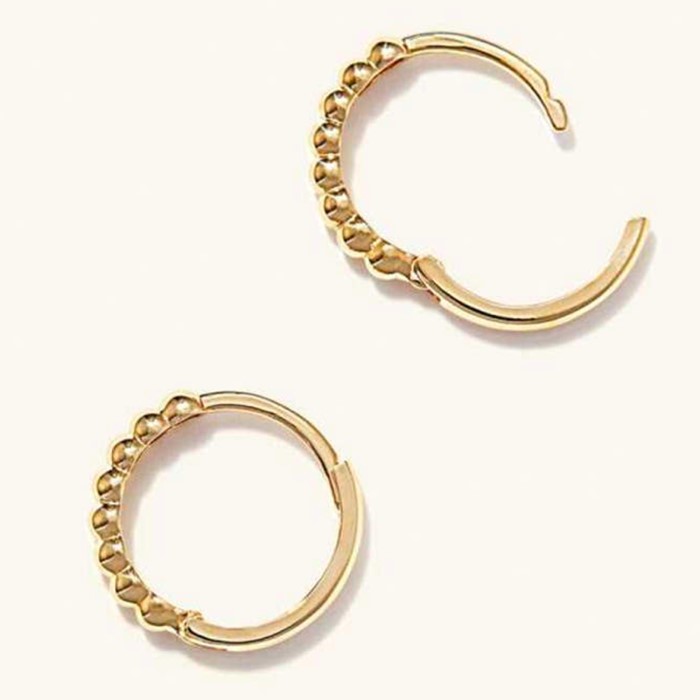 Her new go-to earrings are these hoops, which are both adaptable and comfy enough to wear every day. 14k white and yellow gold alternatives are available for the luxury gift for any woman, which feature a beading design that is both understated and fashionable.
32. Classic Wallet With Zipper Closure
If she's in need of a new wallet, consider this zippered leather choice for birthday gift ideas for her. Simple and roomy, this wallet is perfect for storing all of her personal belongings, including her credit and debit cards as well as coins and loyalty cards.
33. A Vanity Case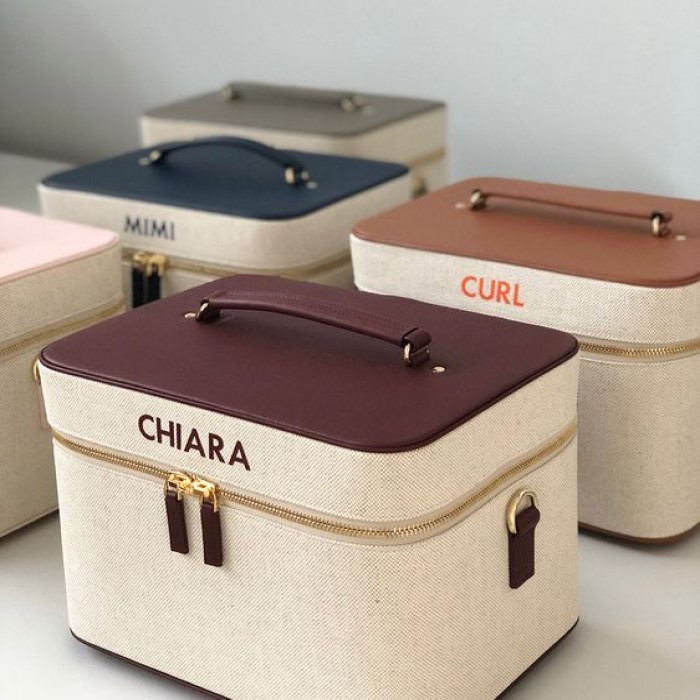 This tough makeup organizer can accommodate all of your friend's beauty goods and more, making it ideal for those who frequently travel. Even though it features zipper mesh dividers on both sides, it also includes an adjustable strap and a trolley sleeve, making it more versatile than a compact suitcase.
34. Necklace With A Silver Riviere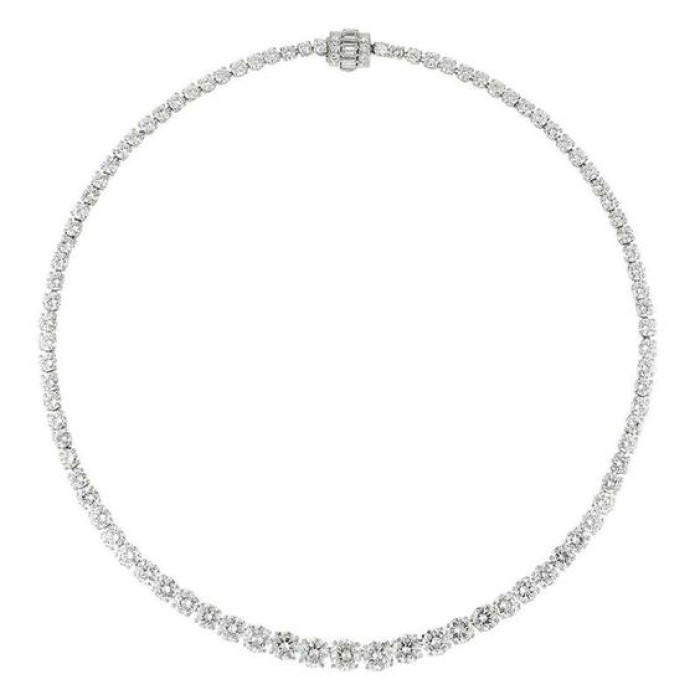 When it comes to jewelry, if she's a fan of vintage pieces, give her something from a classic bauble-inspired line. Toss on a set of deco-inspired earrings or a big gold collar. Every time she wears it, she will remember your affection for her.
>>> Recommend reading: 40 Fun Gifts For Women That Make Her Unable To Stop Laughing
Practical Birthday Gift Ideas For Her
35. Bundle Of Four-Person Meal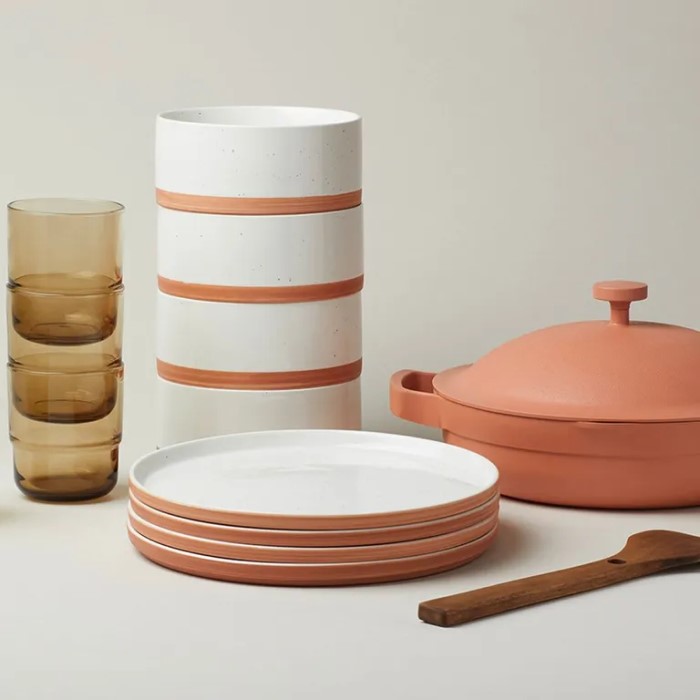 You may transform her dining table in a matter of minutes with this set of cups, dishes, and miniature bowls for her. Additionally, the pan comes with a steamer basket and an old-fashioned wooden spoon as a bonus.
36. A Cloud Cotton Robe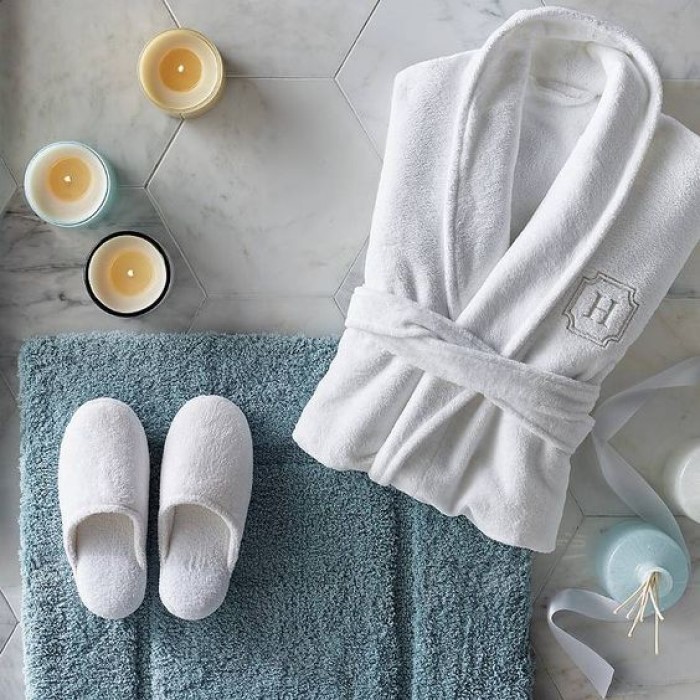 So that as soon as she gets out of the bath, she can put on her cloud robe and feel as though she's floating on air! This blanket is a must-have for everyone who values comfort above everything else… so everyone?
37. Stemmed Wine Glasses In Colored Glass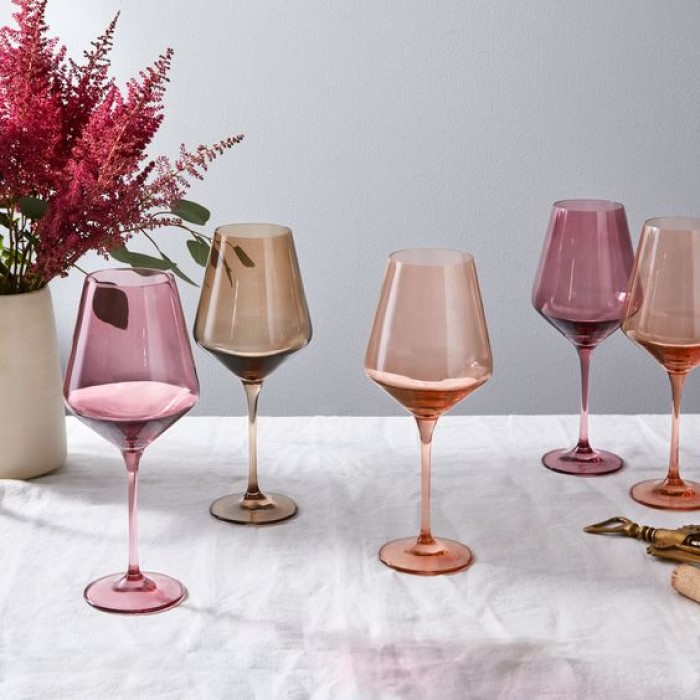 Her dinner parties and wine nights at home will be elevated significantly with these handblown wine glasses, which are available in an array of eye-catching jewel tones. Consider these colorful glasses when it comes to birthday gift ideas for her to make her party more fantastic.
38. The Match Striker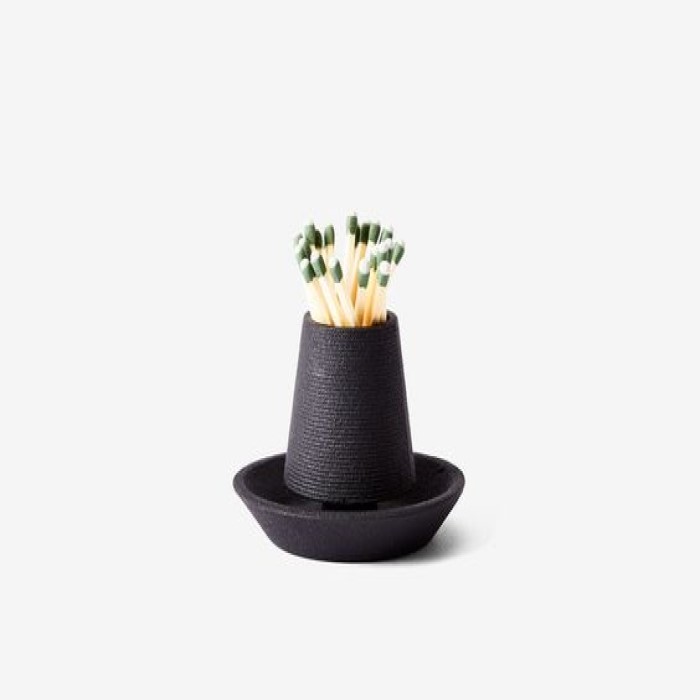 You can never go wrong with a metal match holder and striker for the person who constantly has candles burning at home. Using strike-anywhere matches, she may light the fuse anywhere on the surface and place the used ones in the dishes while they cool down.
39. Silk Sleeping Mask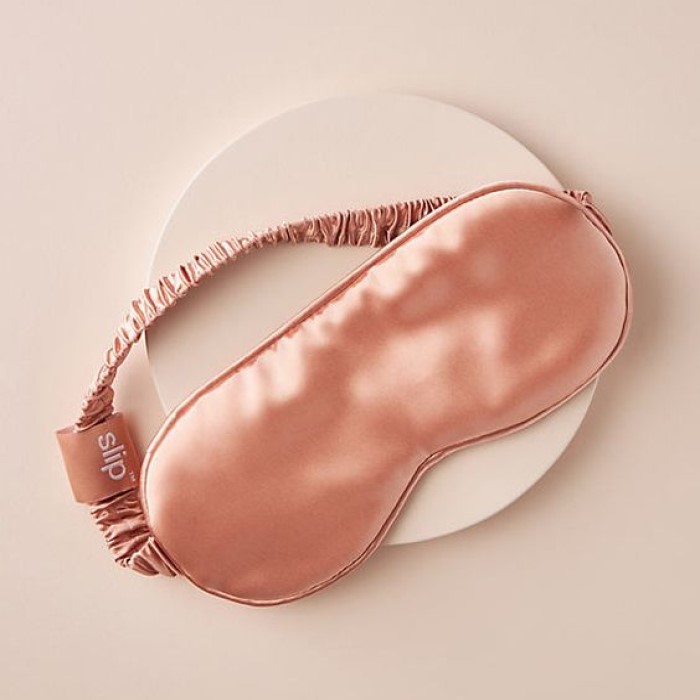 A silk sleeping mask will ensure that she doesn't lose a night's sleep because of the strong lights in her environment. Aside from that, silk's softness makes it ideal for the delicate eye area, where it won't absorb creams. These masks are great birthday gift ideas for ladies that you can't ignore.
40. Crate For Crafts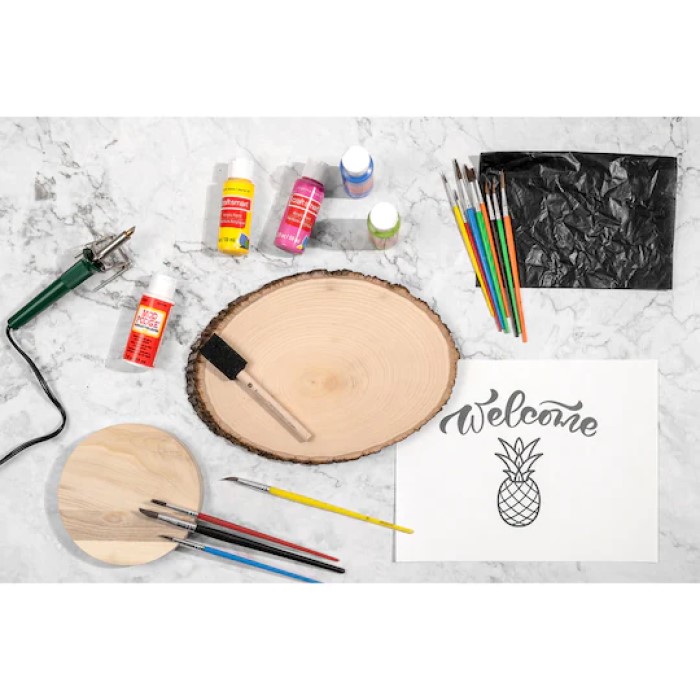 If you have a buddy who is always making things, give her this DIY kit every month. Whether this is mosaics, woodworking, or candlemaking, each crate has everything she needs to get started on a new project. For a one-time delivery or a recurring subscription of 3, 6, or 12 months, you have the option.
41. Set Of Cookware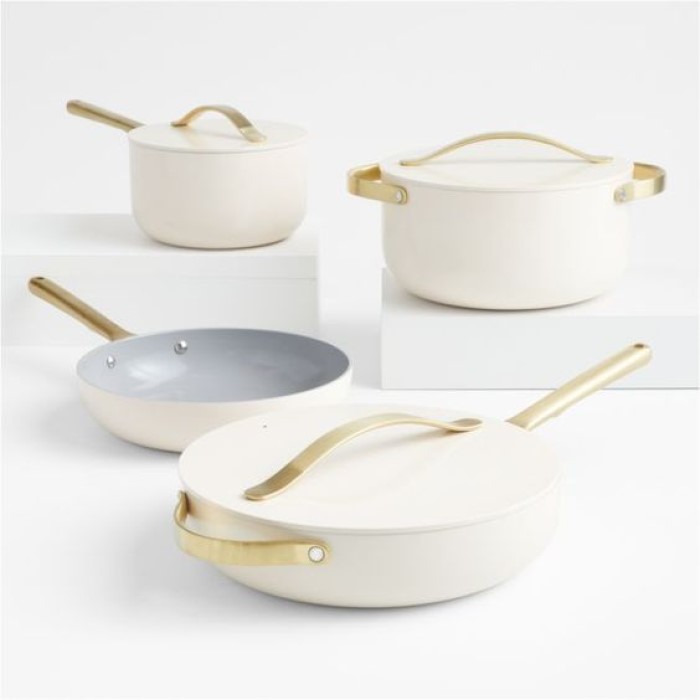 If she's a fan of cooking, this high-quality cookware is sure to impress her. Stackable storage pieces are included in this ceramic set, which is both environmentally responsible and practical.
42. An Old Fashioned Coffee Maker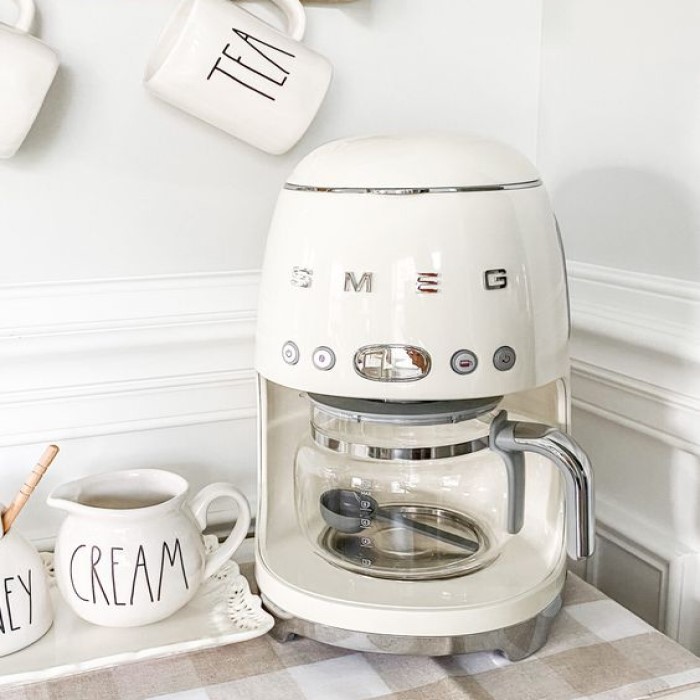 Upgrade her morning cup of joe with a gorgeous coffee maker that she'll be proud to display for her guests. With a beige tone and retro design, this coffee maker is also a great decoration for her kitchen.
Read more:
If you're looking for new ways to show your ladies how much you care, this list may help you think outside the box. Birthday gift ideas for her from Oh Canvas's gift suggestion above include everything from the latest tech gadgets to cozy loungewear to brighten up her work-from-home wardrobe. No matter what gift you give her, she will definitely be happy because of your care.