It might be a real challenge to buy suitable tech gifts for her who seems to have everything. No matter what the occasion calls for, whether it's a holiday gift for mom, grandma, your sister, or your best friend (and you already bought them a scarf and a candle for their birthdays), why not give the woman who has everything the gift of time and ease? It could be a gift for any woman on your list.
In the end, the best gift you can give is to make our lives easier using the latest technology. This is why Oh Canvas has put together 35 smart devices and tech accessories for you to choose from.
Technology Gifts For Her  That Make Housework Easier
1. Robotic vacuum cleaners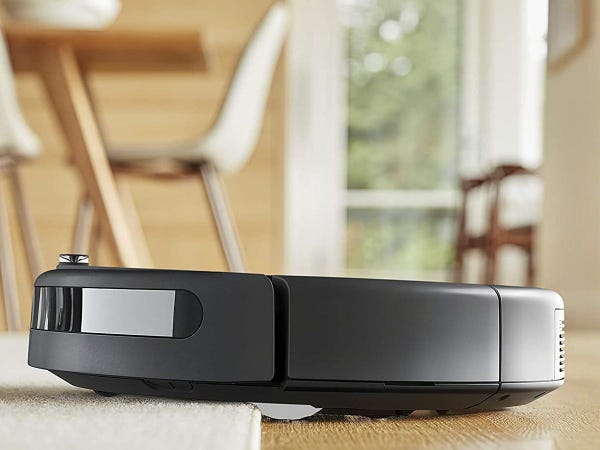 Cleaning services are the only option for those who don't have the time or inclination to do it themselves. There is a chance that technology will get there one day (let's hope so), but in the meantime, your best option is a robot vacuum. With this gadget gift for her, your wife or your mom will not need to take much time cleaning the floor.
2. Air cleaner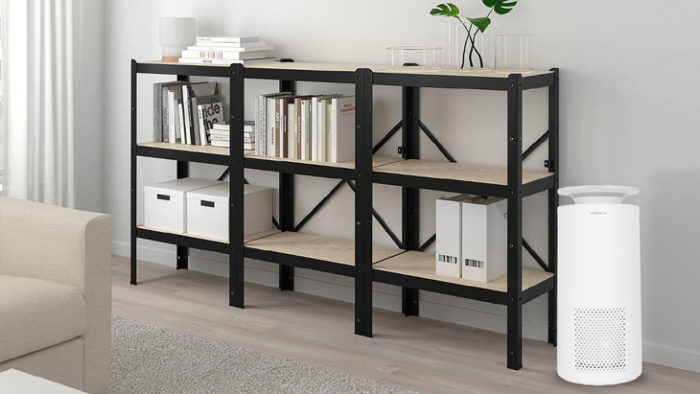 Despite our best efforts, dirt and microorganisms lurk in the air. Family members' health is jeopardized when the last-minute rush to clean causes additional dust to fly through the air.
Among the tech gifts for her on this list, an air purifier will come in handy for your family. Using the gadget, the family can breathe clean, fresh air that is good for the respiratory system and free of hazardous microorganisms.
3. A machine for washing glass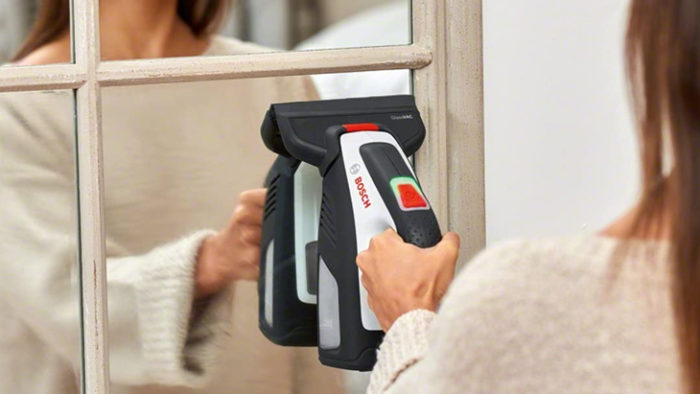 Clear glass is a stain-prone material that is difficult to remove. If you're not cautious when cleaning, it's easy to leave fingerprints and water sports on the glass surface. Because of this, a glass cleaner is an excellent option when it comes to tech gifts for her.
Automatic water spray and continuous rotation are two of the many simple features included in this line of glass washing devices. This perfect gift for her will deal with the problem that she is struggling with. So,  she can able to enjoy the beauty of her home even more after washing the glass.
4. Automated car wash
It can take a lot of time and effort to remove stubborn stains from the car or yard. Car wash models, on the other hand, eliminate the need for labor-intensive scrubbing in favor of a quick spray to remove even the toughest stains.
The car wash is equipped with powerful sprays and can remove even the most tenacious, hard-to-clean stains from things. Your beloved woman can use this perfect gift to wash her automobile, clean the walls, or clean the glass doors depending on the type of object she uses and the water pressure she sets.
5. Washing machine and dryer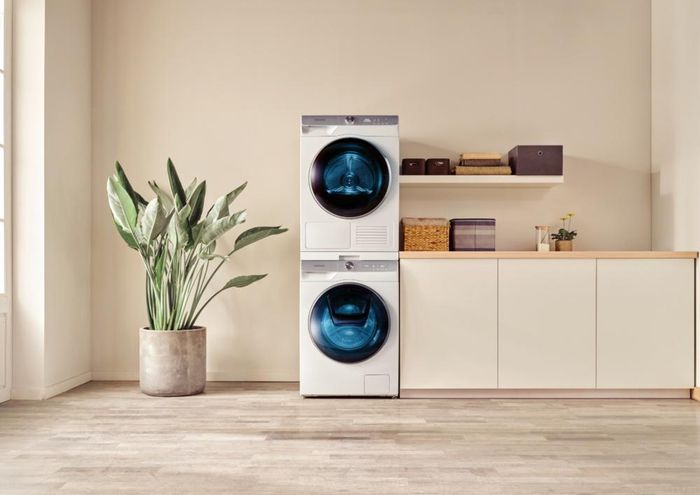 It's time to clear out the closet and wash all of the clothes, pillows, and blankets that have accumulated over the course of the year. The utensils will take a long time to dry if she washes them by hand in the usual manner. As a result, you should purchase a cutting-edge washing machine as one of the most practical tech gifts for her.
In the future, washing machines will be equipped with a slew of smart features such as rapid and hot water washing, smartphone control, and automatic resuming when the power is restored. Because of this, the washing machine will be simple and fast to use, and it will protect your clothing to the best of its ability.
6. Toolbox with a variety of implements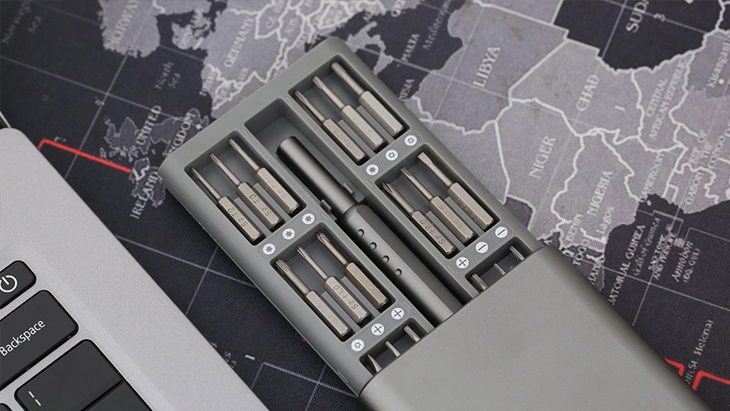 Tools like drills, screwdrivers, screws, Sawzall, and wrenches may be used during the cleaning process to mend objects that need fixing. If she wants to keep her tools organized and in her possession, you should purchase a multi-tool set from a respected parts store for her family.
All of the important tools for her task are contained in one multi-tool kit that also lets her keep them all in one place. As a result, she'll spend less time looking for and more conveniently storing her tools with this gadget gift for her.
Tech Gifts For Her To Upgrade The Kitchen
7. Ultimate 9-in-1 Pressure Cooker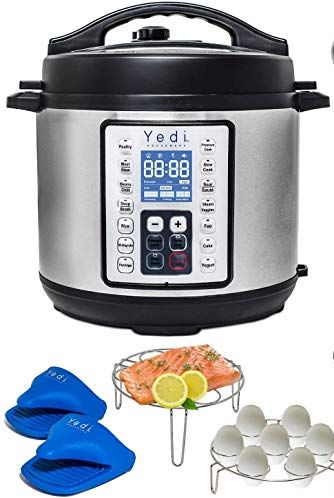 Buying a technology gift for her who likes to cook? Use this Oprah-approved kitchen gadget to help them out. It can be used as a rice cooker, steamer, pressure cooker, and more. Rice and even cakes may be made in less time than it takes to persuade your kids to come downstairs for dinner with this multipurpose pressure cooker, according to Oprah Winfrey in 2019.
8. Espresso and Coffee Maker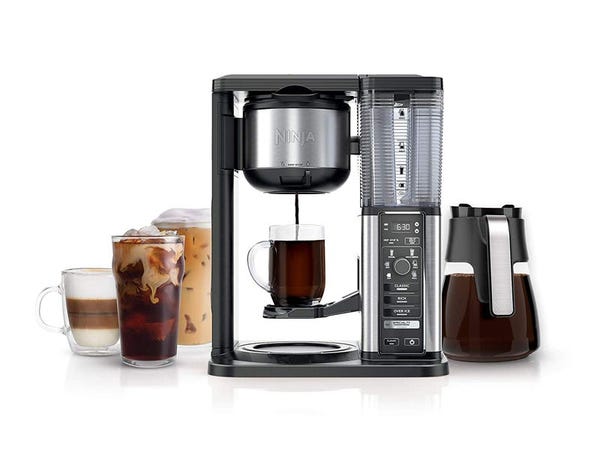 What better technology gifts for her who is a coffee lover than one of their favorite beverages: lattes. This Nespresso package includes a premium milk frother, 12 of Nespresso's best-selling coffee capsules, and the versatile Vertuo coffeemaker. While choosing this machine for her yearly list of Favorite Things, Oprah gushed about how it can make both conventional large-cup coffee and true espresso (complete with crema!) at the touch of a button.
9. Air Fryer Toaster Oven
Digital Air Fryer Toaster OvenIf you're looking for the best electronic gifts for her, then search no more! Astonish her non-cooking pals with this dual-purpose marvel. Her food will be cooked to perfection every time thanks to the combination of heat and turbo convection for a crispy, tasty supper.
10. Purification of the Fridge and Refrigerator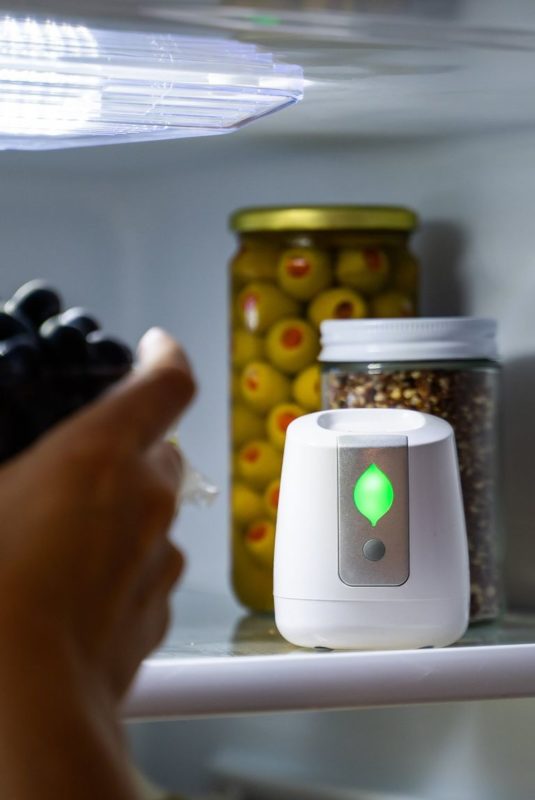 This incredible air purifier keeps food fresh and odors out of the house. Open her refrigerator without being concerned about the scent of leftovers! This item is a useful technology gift that will last for years
11. Heart Waffle Maker with Non-Stick Coating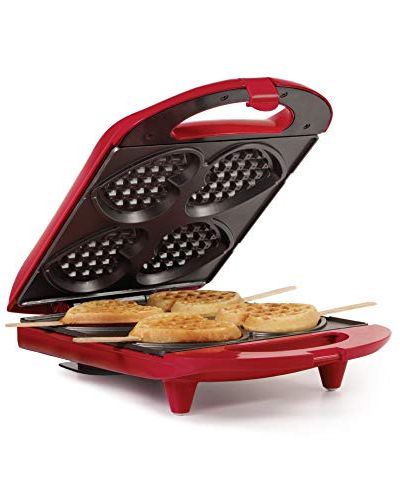 When it comes to finding a unique technology gift to show how much you care, there are some helpful options to weigh out. Where does the need for ordinary, boring waffles exist when you can create them in the shape of a heart? Fill them with whatever ingredients your heart desires (yes, even bacon and eggs!) and bake until golden brown.
12. Microwave Precision Cooker Sous Vide Nano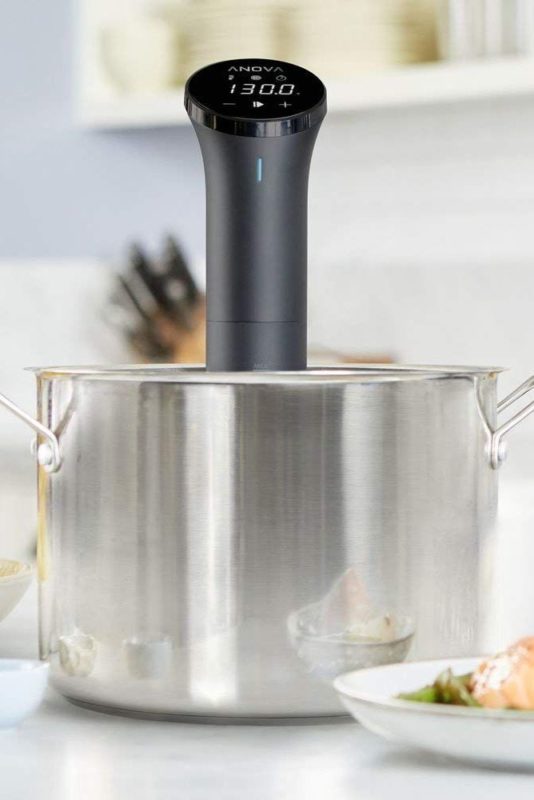 Give your sweetheart a gadget gift that she'll really love this year. Cooking sous-vide isn't just for professional gourmet chefs anymore. This smartphone-controlled wand is equipped with Bluetooth connectivity (really! ), allowing you to heat water to a specific degree even while lounging on the couch.
13. Milk Frother on a Handheld Base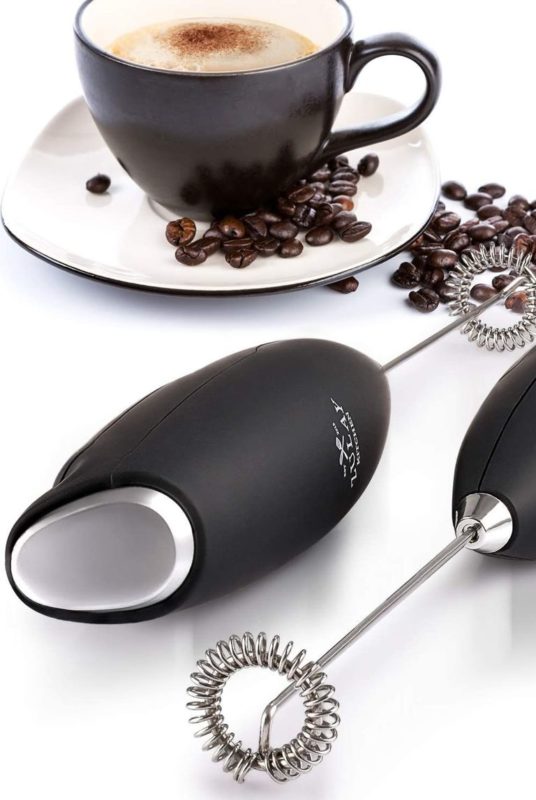 It is one of the ideal tech gifts for her who enjoys a nice latte, and it has received nearly 10,000 5-star reviews on Amazon, making it a popular choice among customers.
14. Steamer for Glasses with a Digital Display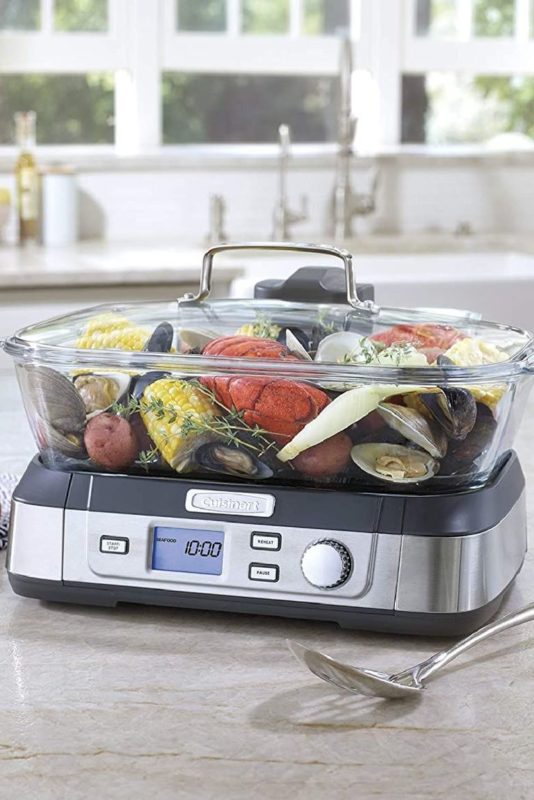 Heat is circulated from the top down in Cuisinart's family-size steamer, resulting in more evenly-cooked vegetables (and fish and poultry).
>>> Read more: 25 Gift For Daughter Ideas For Her Remarkable Milestones
Technology Gifts Support Her Work Quickly
15. iPhone charging cord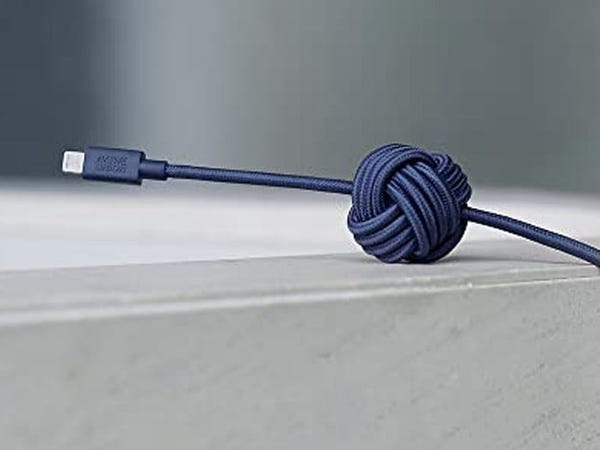 When it comes to tech gifts for her, this 10-foot cord for iPhones changes the game because it gives your giftee enough slack to comfortably use her phone while it's charging. There are a variety of colors and a weighted knot to protect the cable from falling off her desk or bed.
16. A vibrant and eye-catching display. Infrared wireless speaker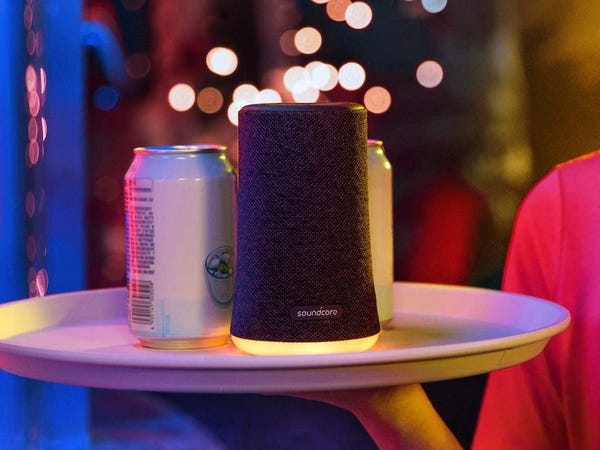 With a little Bluetooth speaker, any smartphone can broadcast music at greater quality and at a much louder volume. The LED lights may be controlled, and the price is reasonable. Because of its cylindrical shape, it provides 360-degree audio, ensuring that the giftee can hear her favorite tunes no matter which side of the device she chooses to stand on. Women who enjoy listening to music, podcasts, and audiobooks may appreciate this versatile speaker as a technology gift for her.
17. Leather wireless charger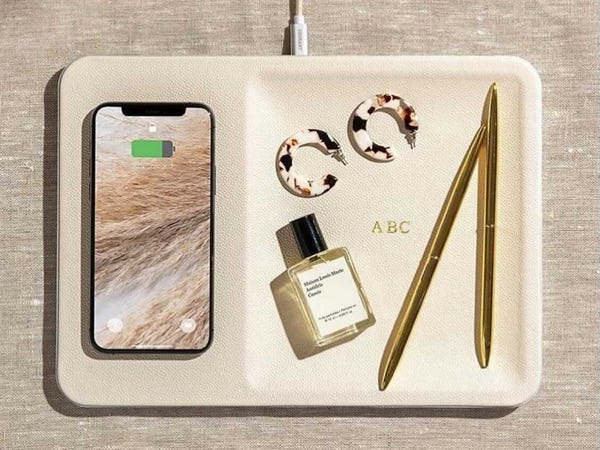 These devices need not be unattractive or uninteresting. Courant's wireless chargers and wirelessly charging battery packs are elegant and stylish. A variety of fashionable hues are available for leather-wrapped footwear; these include light blue (off-white), black (rose), and off-white (black). We know she'll appreciate these electronic gifts for her because we've used them ourselves. Among our favorite features is the catch-all compartment, which can be used to store anything from a keychain to a purse to a ring or other tiny object.
18. High-tech screen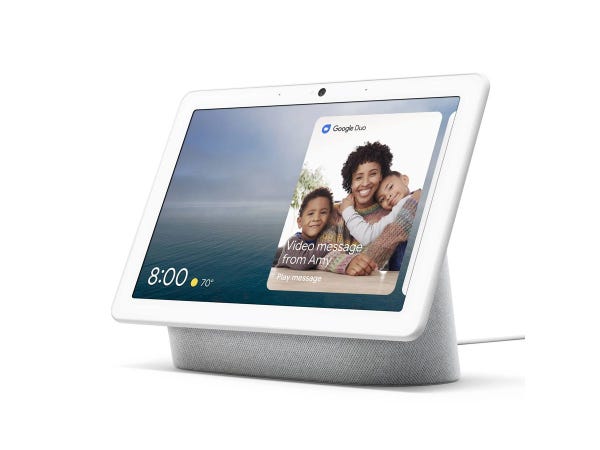 Google's smart home ecosystem will be welcomed by the woman in your life who has invested in this 10-inch HD touchscreen. On top of all that, with this gadget gift for her, she can join video conferences at work and keep track of her schedule thanks to the Google Nest Hub Max.
19. Good tablet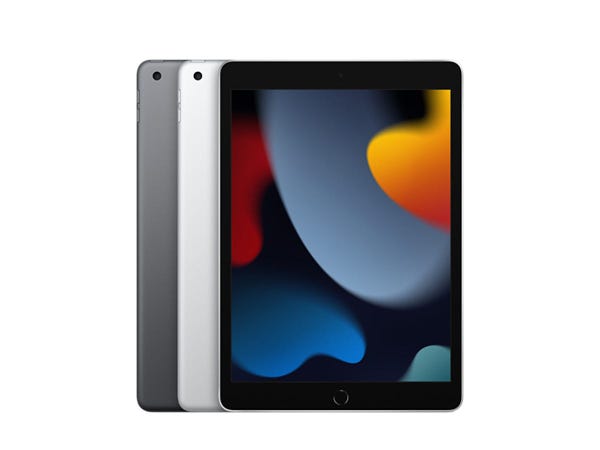 A 6-inch screen isn't always enough, even though most of us use our phones for virtually every digital connection and distraction these days. If you're looking for technology gifts for her that she can do just about anything, Apple's recently updated $329 iPad is a great option. That person in your life searching for that bridge between their phone and their computer will like this iPad's brilliant display, ultrawide front camera, extended battery life, and significantly improved performance (for its price).
20. Reusable Notebooks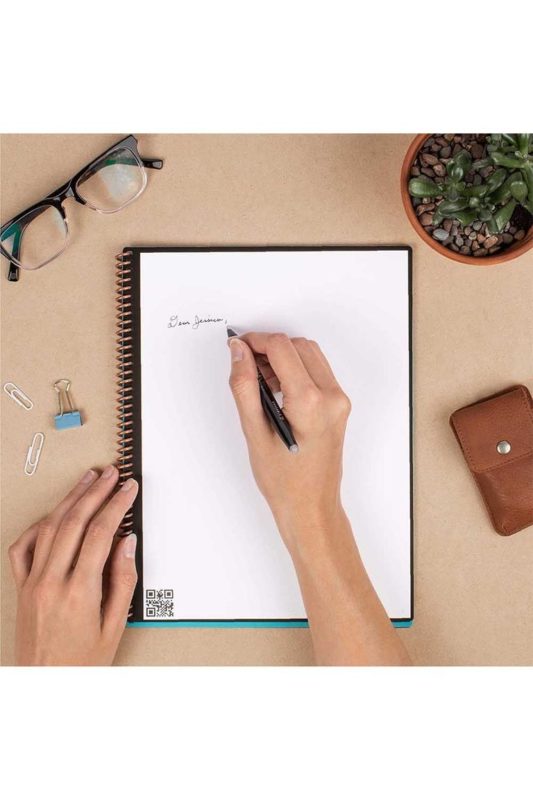 Those were the days when she had to jot down everything she remembered. Using this smart notebook, it is possible to upload handwritten notes (or doodles) to Google Drive, Evernote, Dropbox, email, and other popular cloud storage services. Maybe, they're a bit on the expensive side, but she deserves a reward for her effort. These coveted technologies are great tech gifts for female friends.
21. Lighting Kit for Video Conferencing
No matter if she is taking part in a crucial zoom call or trying to understand the most trendy TikTok app, she'll need this laptop clip-on led ring light. It's an absolute must. This technology gift for her has five temperature adjustments and five brightness settings, and she'll be able to achieve the perfect lighting.
22. Remote Control for Camera Shutters using Infrared Technology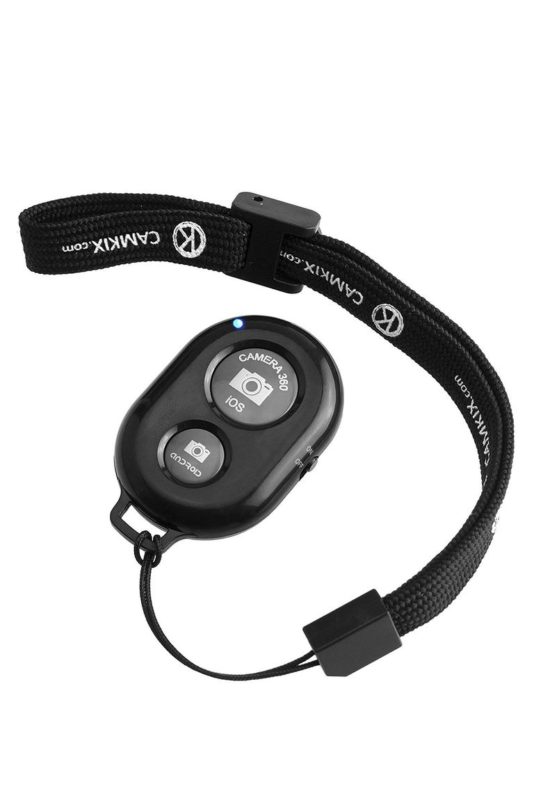 They can use this wireless Bluetooth remote to take selfies and group shots, as well as to control their cameras. This gadget gift for her is sufficient to use a smartphone or tablet for this purpose.
23. The Hatch Restored the Sound Machine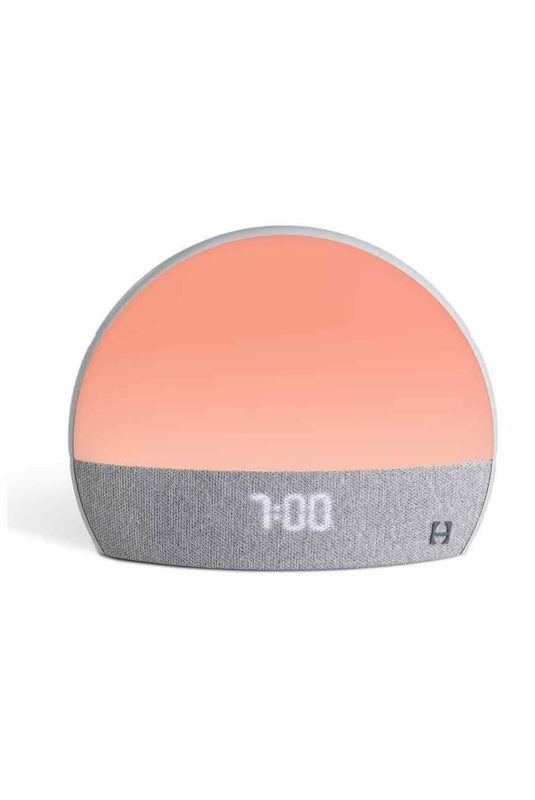 Is there any prospect of getting a better night's sleep? There's no way to go wrong with a present like this. It's more than just a piece of audio equipment. It acts as a relaxcing alarm, gradually waking you up with the sound of a chime and the shine of a flashlight as it goes off in the background. Moreover, she may even use her smartphone to control it from a distance if she likes. This machine is among the top tech gifts for her on our list.
24. Apple's new AirPods Pro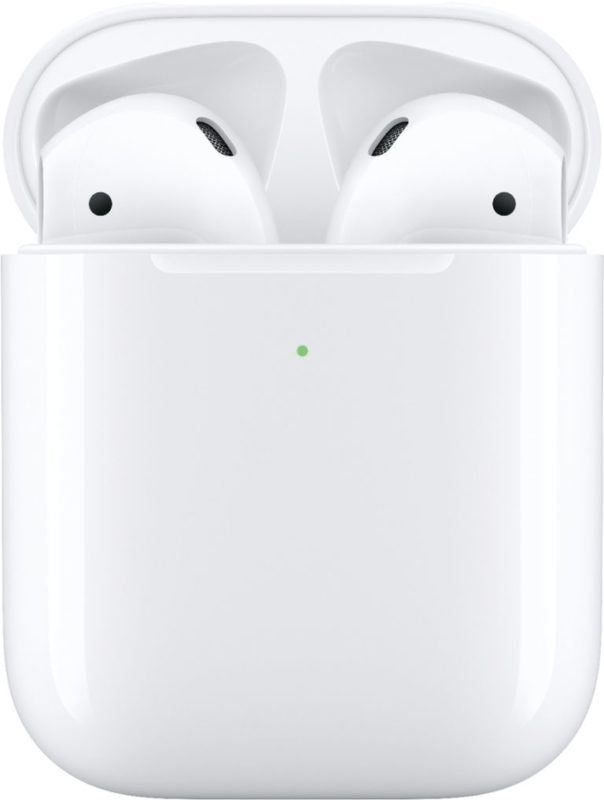 Cords are so 2000-and-later in their design. This allows you to go nuts during a workout or a quick dance session without having to worry about becoming caught in your clothes.
>>> Read more: 35 Lovely Gifts For Female Coworkers She Always Keep In Mind
Gadget Gifts For Her Entertaining, Health And Beauty Care
25. Motivating workout art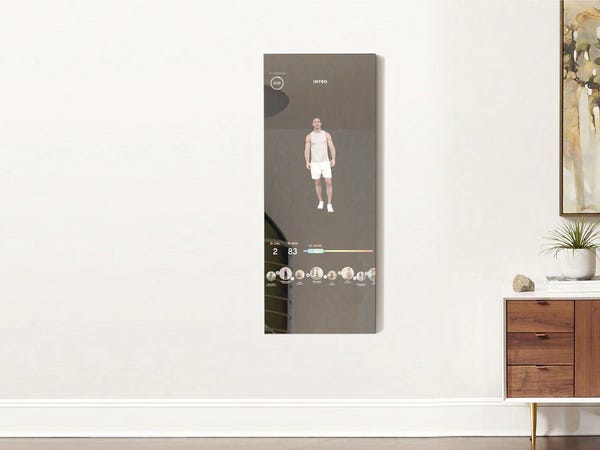 Staying hydrated is super important for a woman who likes to get out and exercise. But, if she doesn't have the chance to go out, you can consider one of the practical electronic gifts for her that she can use at home. This sleek, yet functional training mirror will provide them with the diversity of nearly any workout class while allowing them to never leave their home.
26. Controller for console-style gaming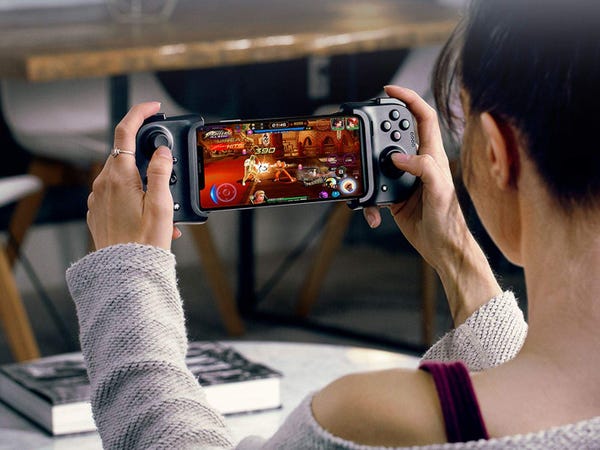 The Razer Kishi transforms any compatible iPhone or Android smartphone into a mobile gaming setup for the gamer who can't be constrained to only her PC or console. It plugs directly into the charging port of the device and provides her phone with console-level controllers for mobile games. The Kishi is our favorite for on-the-go gamers, but if you want additional options, there are dozens of other gaming controllers compatible with smartphones.
27. High-tech hair dryer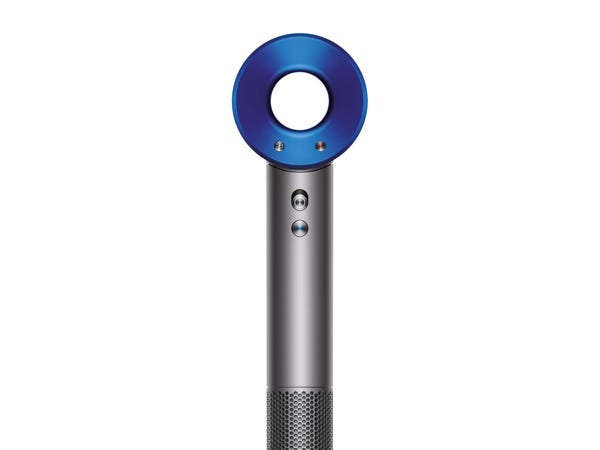 Although it is pricey, evaluations indicate that this futuristic hair drier is worth the investment. Dyson's Supersonic hair drier measures air temperature more than 40 times per second to prevent heat damage and is far quieter than comparable hair dryers. But it's the Dyson Supersonic's results that make it worth the expensive price. It not only dries hair faster than the usual hairdryer, but it's also the closest thing to a professional blowout she'll get at home. What a thoughtful technology gift for her!
28. Headphones are built into the sleep mask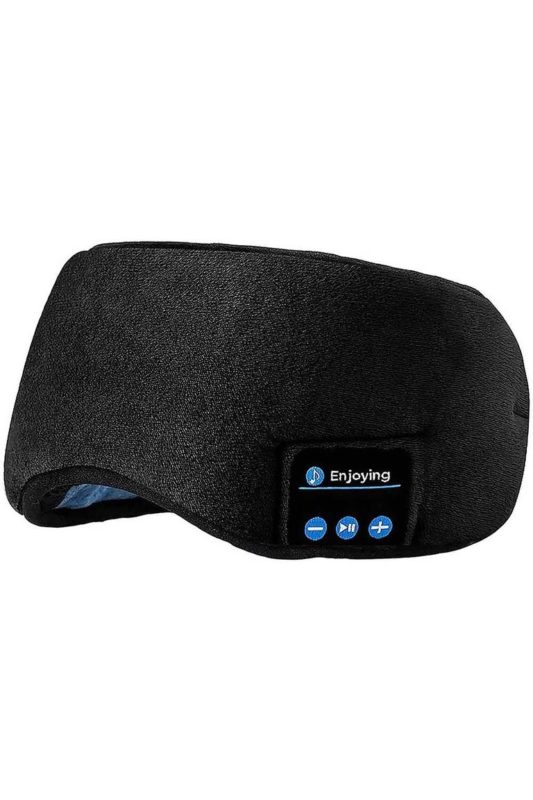 To fall asleep, your partner needs to watch TV or listen to a feel-good playlist, an informative podcast, or the sound of crashing waves, whereas you require utter silence. Does this sound familiar? We understand, which is why we recommend adding these tech gifts for her to your shopping list. The dreamy device includes Bluetooth headphones and has a playing length of up to 9 hours, making it a gift for both you and them.
29. Electric Toothbrush Quip Smart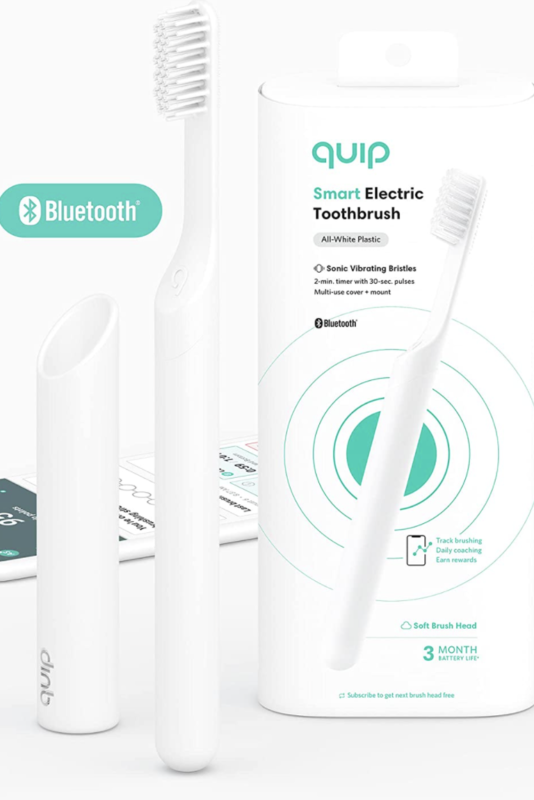 If you are in search of a gadget gift for her that she can use to take care of herself, do not miss this. This stylish electric toothbrush comes with a multi-purpose travel cover, allowing her to carry it with her wherever she goes. Its Bluetooth smart motor connects to the quip app to track and perfect her brushing routine before her beauty sleep at night!
30. Mini 3 LUNATM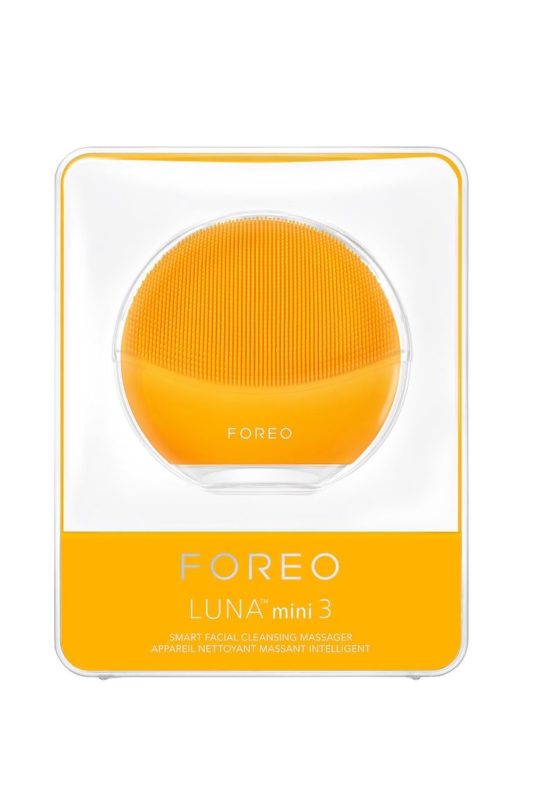 For sure, this is one of the tech gifts for her that every girl or woman wants to own. This popular Foreo cleaning device, which combines adjustable t-sonic pulsations and gentle touchpoints to help deep clean and increase radiance, will be appreciated by the skincare enthusiasts in your life.
31. Versa 2 Smartwatch for Health and Fitness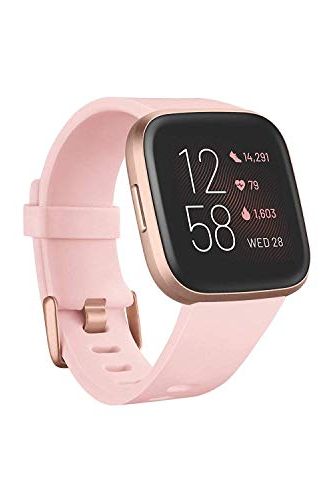 This well-reviewed Fitbit works around the clock to track everything from her calorie burn to her sleep stages to the number of floors you've climbed to how frequently you walk. However, it also links to popular apps such as Spotify (for streaming your favorite songs) and Amazon's Alexa (for news and weather updates), and it can receive call and text notifications from any smartphone. This item is one of the most luxurious presents in our technology gift for her guide and it is considered a great long distance relationship gift for her.
32 The Nest Learning Thermostat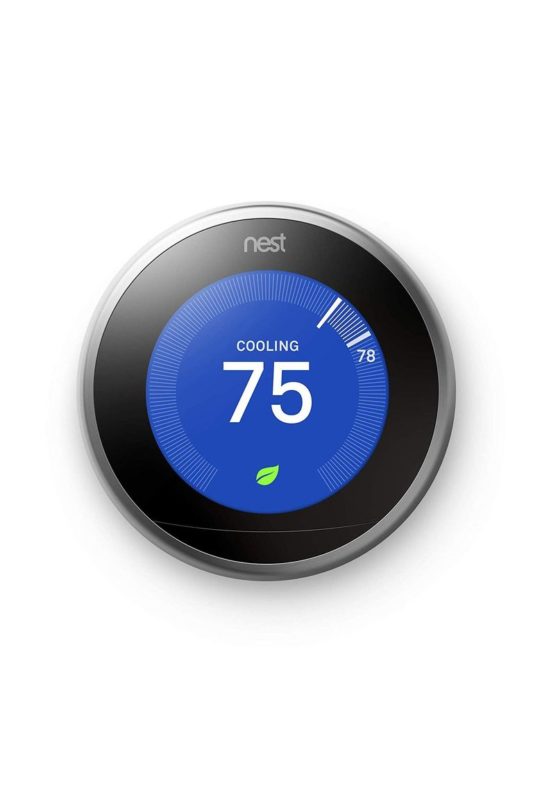 If your friend likes controlling their central heating, you can give this perfect gadget gift for her idea. This thermostat learns what temperature she prefers, and saves electricity.
33. Warmer and Mini Beauty Fridge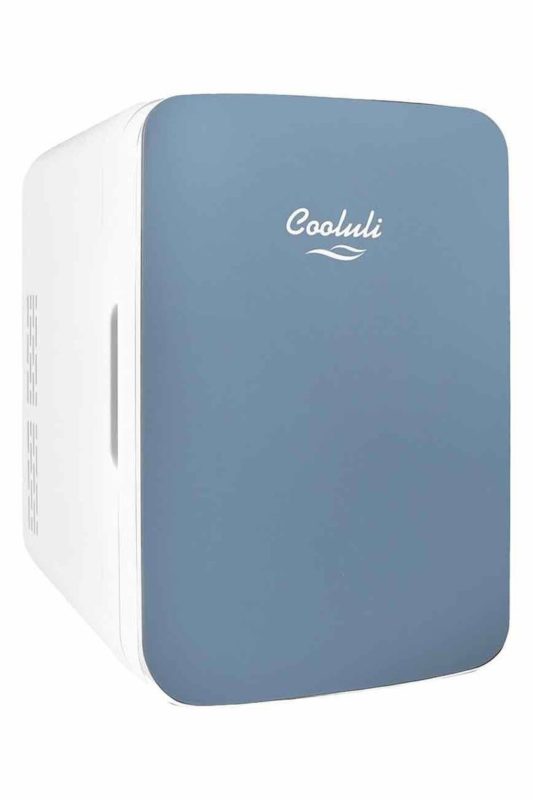 Beauty and skincare is the belief of every girl in the world. Therefore, this is the technology gift for her that all girls crave. This portable thermoelectric micro-fridge is ideal for a variety of applications, including keeping beauty items cool and storing drinks in the game room.
34. Humidifier with Essential Oil Diffuser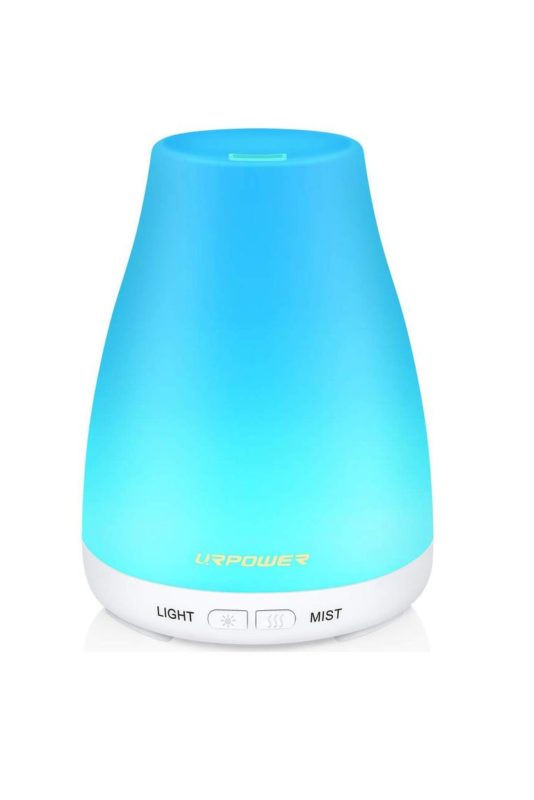 Place this humidifier in a corner of any room, along with a few drops of your favorite essential oil, and let it do its thing. For up to 6 hours, it emits a calming aromatic spray. Show her that you see her needs with nice technology gifts for her like this.
35. Turntable Cruiser Deluxe Vintage Suitcase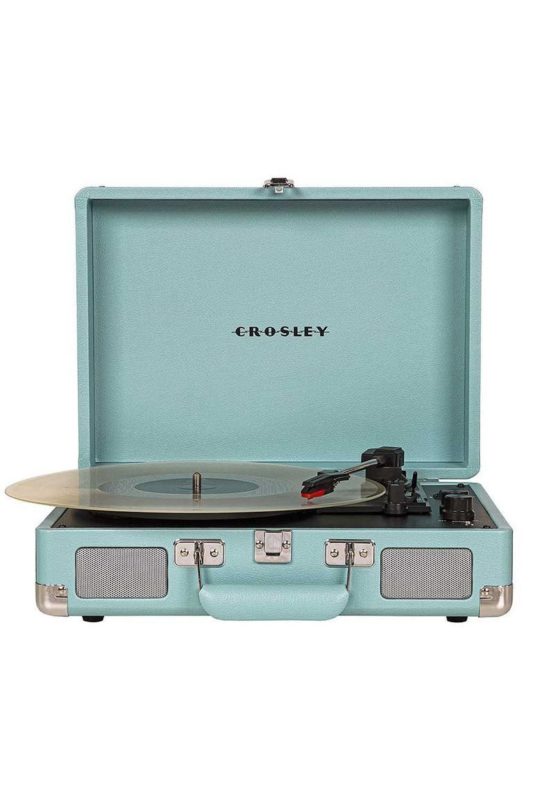 This portable turntable, which comes in 24 different colors, patterns, and materials ranging from leopard print to velvet to mint, has built-in Bluetooth capability, allowing them to listen to whatever playlist they've saved on their phone.
Read more:
There's still time to get the best tech presents for your loved ones. It can be difficult to find the proper gifts for the women on your gift-giving list. If you have so many individuals to buy gifts for and so many options to choose from, you could be scratching your head as to how you'll ever discover the perfect tech gifts for her!