The year 2020 has come to an end and a New Year is coming. Do you feel like your home is starting to be too familiar? Why not change it up by adding new colors and style into your home. This below is a little guide to show you how you can change up your home with a new farmhouse style color.
---
What Is Farmhouse style and Why You Should Join The Trend In The New Year? 
Farmhouse style used to be a traditional country house with brick walls, old furniture, cattle wallpapers,… But the modern farmhouse style combined the charms of a traditional farmhouse style with a modern home twist to it by combining a neutral and monotone color palette with old and rustic furniture to accompany it. The style is famous for its simplicity and practicality but still feels cozy and modern at the same time.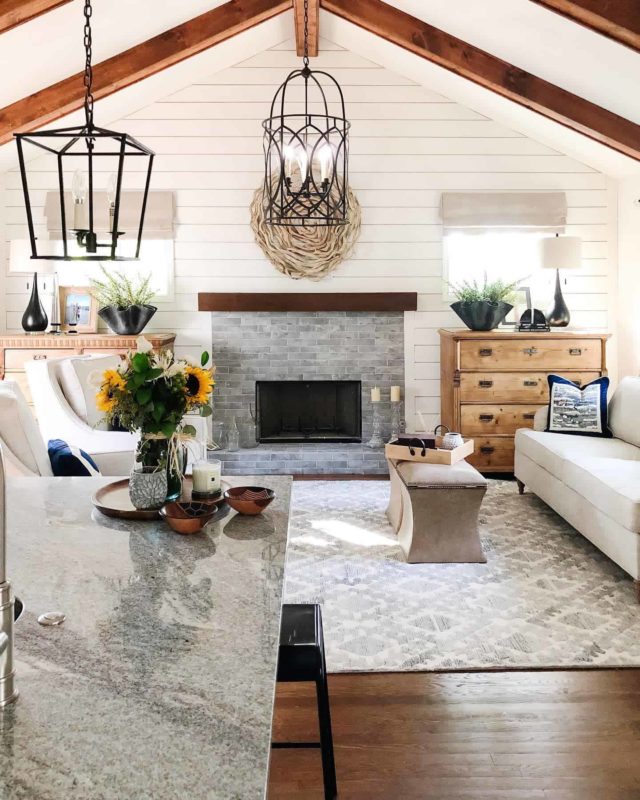 Source: @sgadesigns via Instagram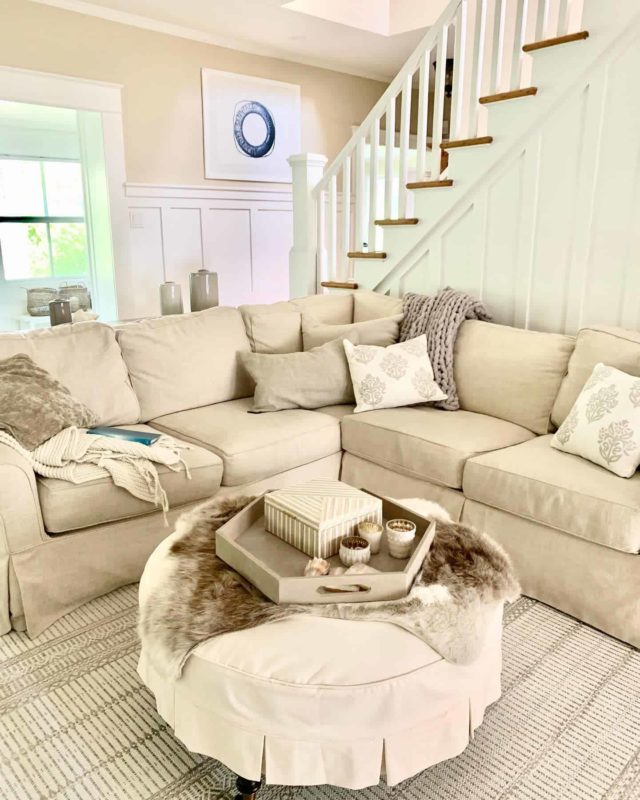 Source: @mycoastalchiclife via Instagram
The modern farmhouse style is a combination of the warm and inviting vibe that no other style can compare with the soothing and relaxing color palettes to create a family-friendly atmosphere for family members and guests can enjoy themselves. And thanks to the neutral color palette like white or gray, you can incorporate other interior design styles into your farmhouse style home without losing the charm and the authenticity of the style.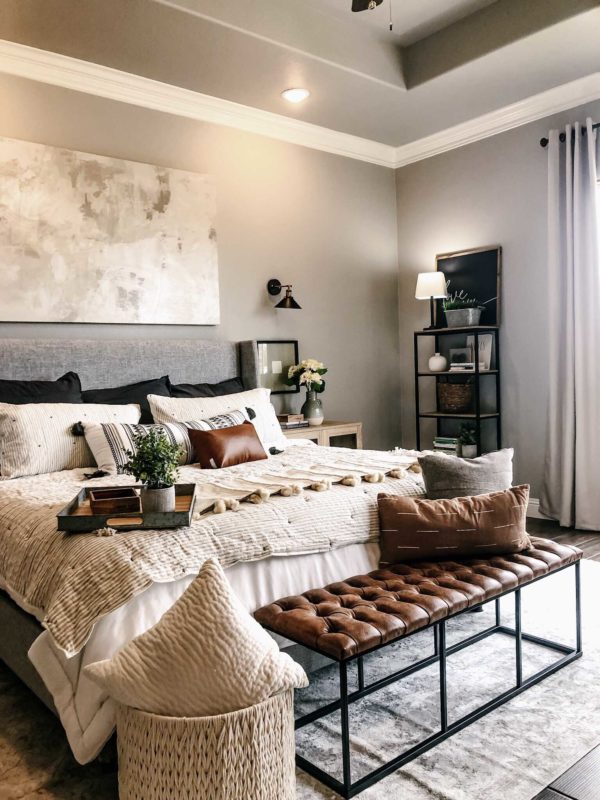 Source: Brooke Sailer
The modern farmhouse style is a blend of modern and natural casual. It creates a welcoming and laidback feeling to your home and makes your home a perfect place to return and relax after a hard-working day. Because of its charm, farmhouse style has taken the world by storm and become one of the more popular interior design people usually go for.
---
Finding The Right Color Palettes For Your Farmhouse Style Home
Now that you know what farmhouse style is, it's time to find the perfect colors for your home. It is important to remember that these are only our suggestions and you can always try to incorporate your favorite color into your own home. After all, the farmhouse style is known for its versatility.
The Neutral Colors – Back to Basics 
Neutral colors are the best at being the foundation color in your farmhouse style home. If you look for farmhouse style ideas online, you will see most of the interior designs are in either white, cream, or grayish color. The neutral usually goes well with all other colors that are used as accent furniture or wall decor. This is why these colors are usually chosen as the foundation for modern farmhouse style.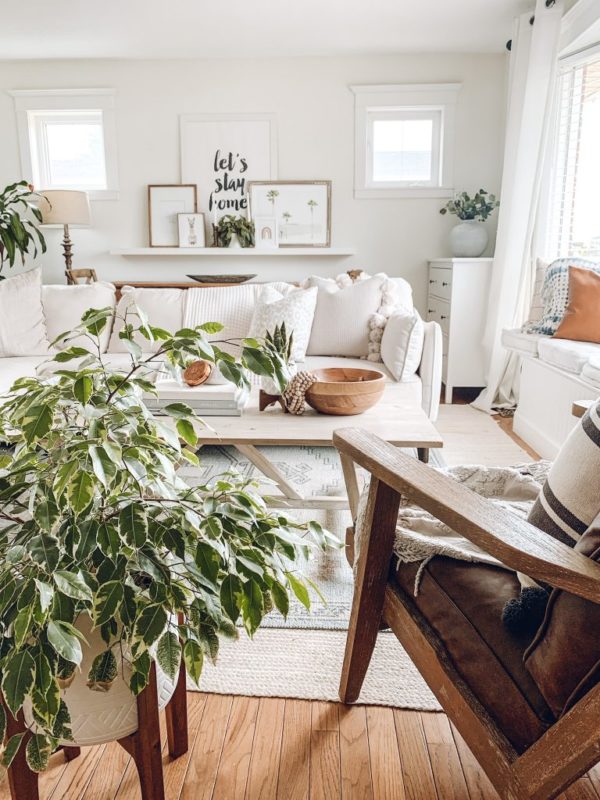 Source: The Beauty Revival
A white or cream color is probably the most popular color palette you see in a typical farmhouse style home thanks to its versatility. A pure white is usually used on shiplap and trim to create a highlight for a room. It can also be a wall color to create a bright blank 'canvas' for your room.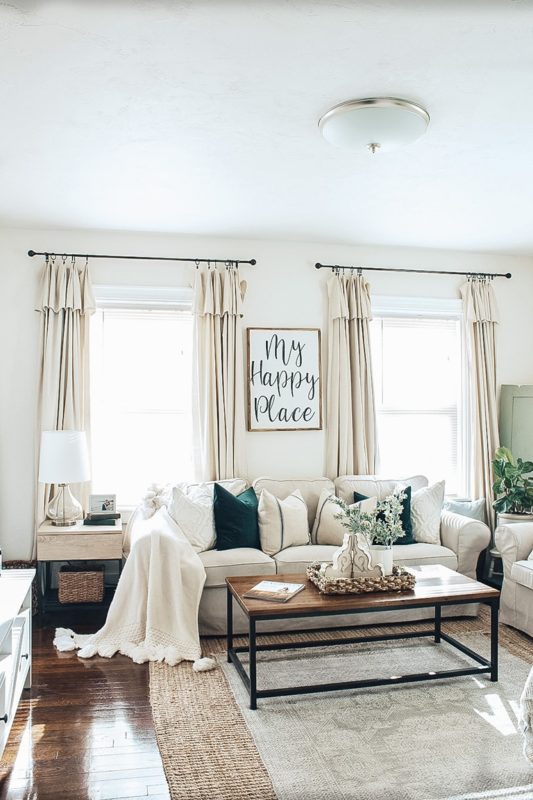 Source: Micheala Diane Design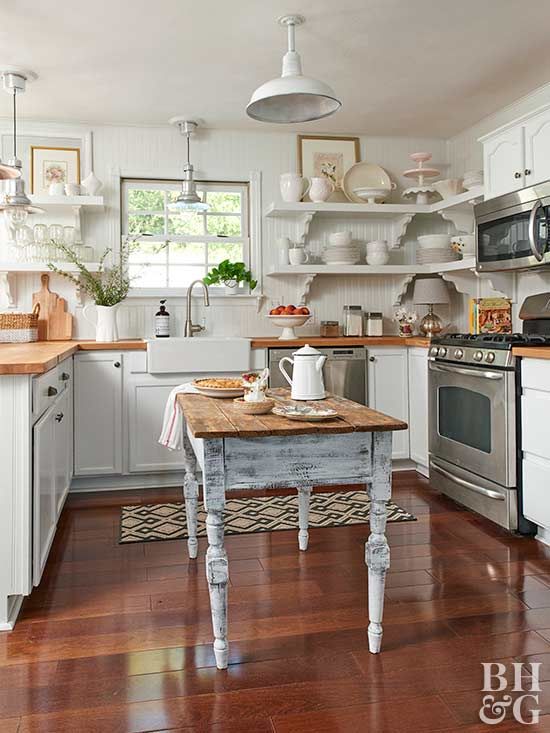 Source: Better Home & Garden
You can pair white with yellow to brighten up the look of a room or pair it with a soft blue to give the room a more chill and calming look. Or simply put white and the brown of wood from your furniture to create a more simple but effective farmhouse style look.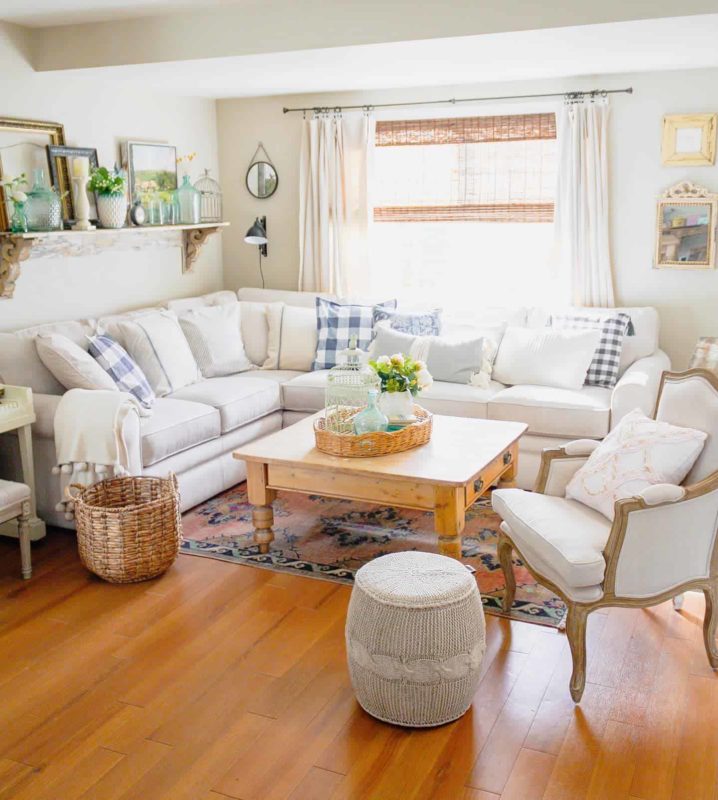 Source: @brightyellowdoor via Instagram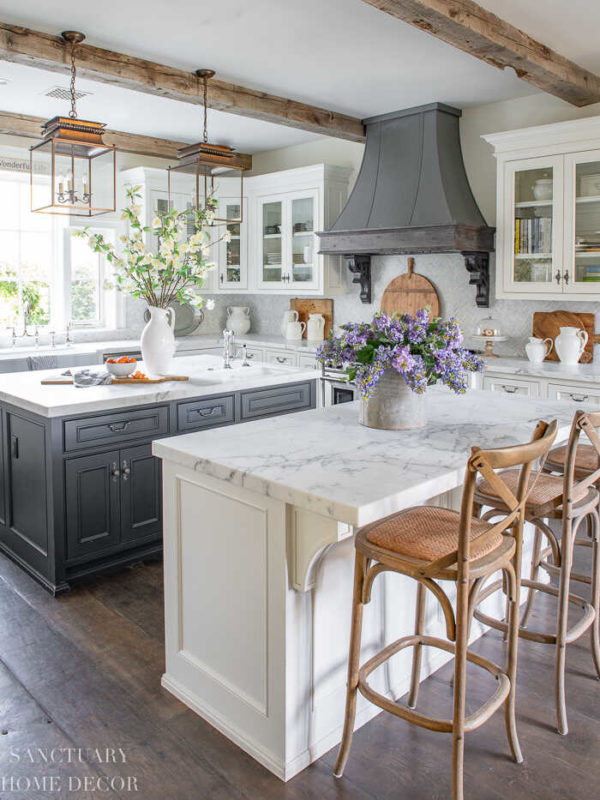 Source: Sanctuary Home Decor
Gray is dependable, practical and a great foundation to any farmhouse style room. Let it be the living room or kitchen or bathroom, the color gray is easy on the eyes, it doesn't necessarily pop out in a crowd of colors but it works great as a neutral harmonizer and let other colors be the hero in the room.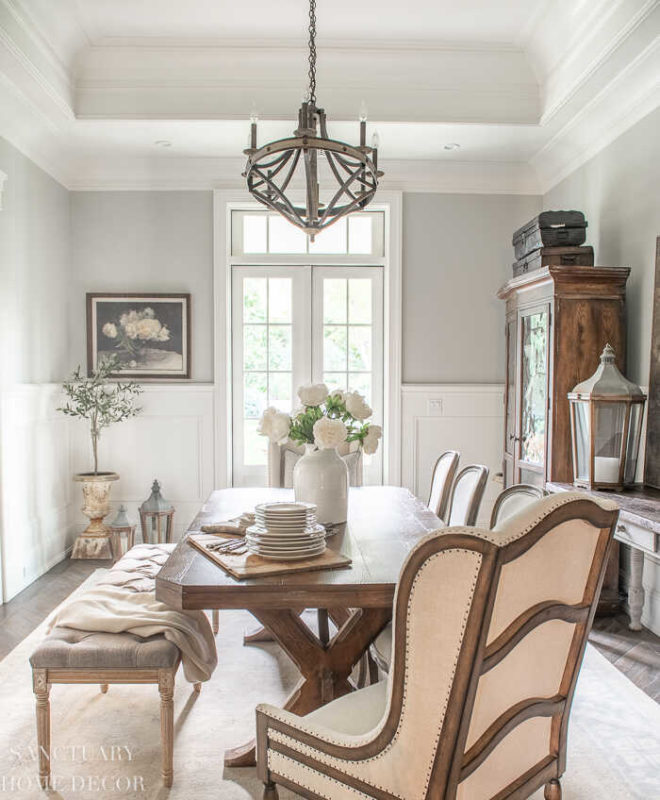 Source: Sanctuary Home Decor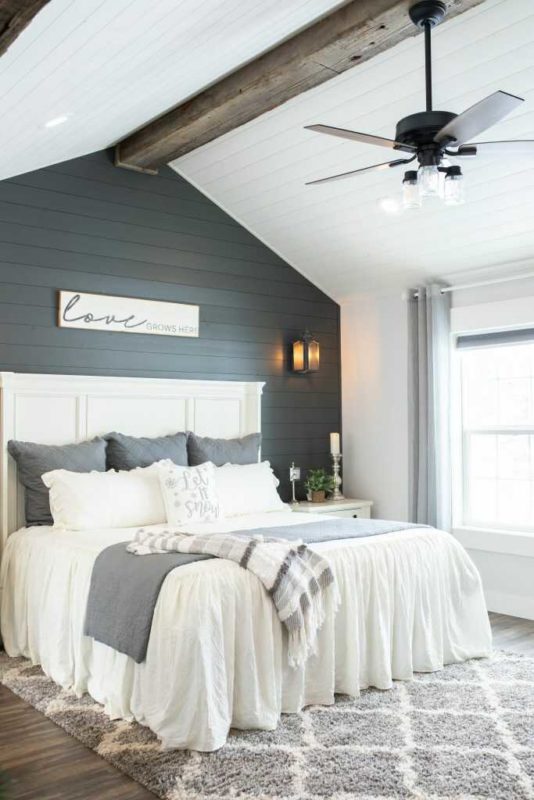 Source: Leah Lamberson Photography
The Cool Tone Colors – Soothe Your Mood 
In farmhouse style, cool tone colors usually have a blue undertone to them, to generate a cooler feel and look on the walls. The most popular ones are pale blue, pale green, teal, or gray with a blue undertone. This palette will give you versatility while still keeping that familiar and relaxing feel of a modern farmhouse style home.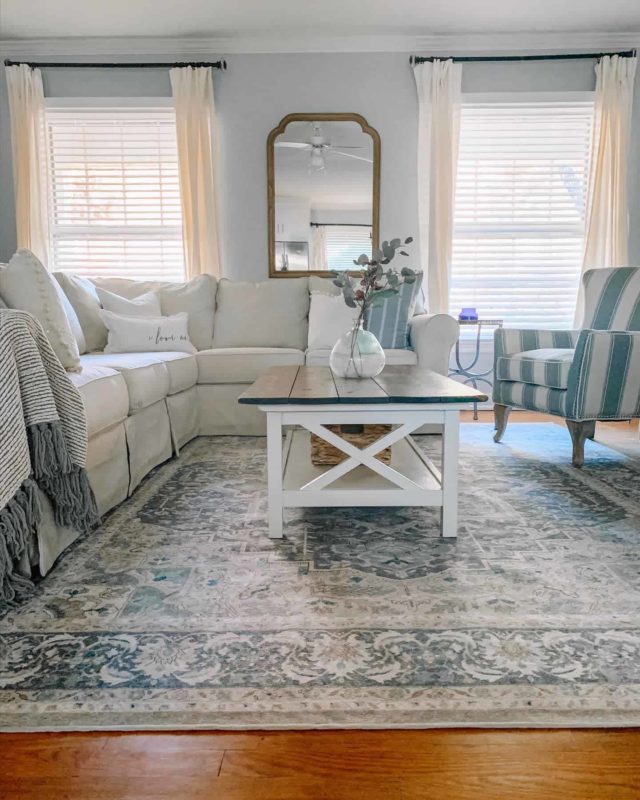 Source: @inspiringthreads via Instagram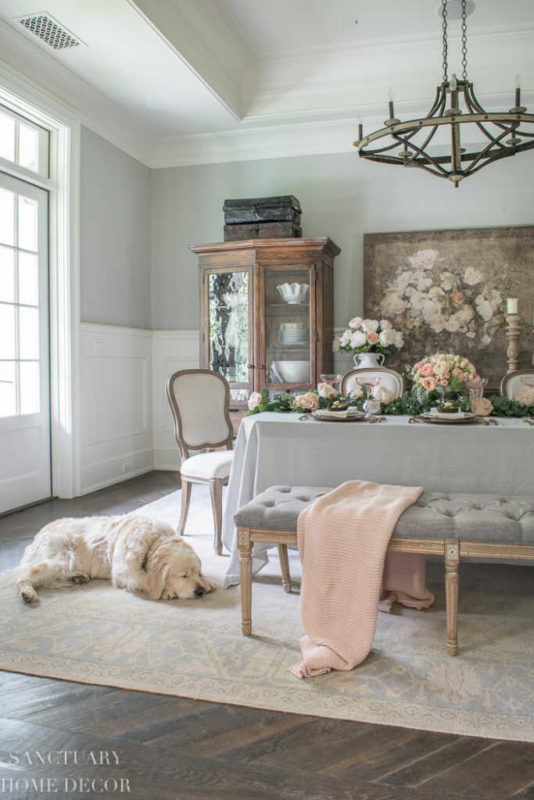 Source: Sanctuary Home Decor
The cool color palette always brings a calming and relaxing feel to your home. A pale blue painted wall with white accent furniture can bring a clean and airy look to the room, while green will give you an earthy and optimistic atmosphere.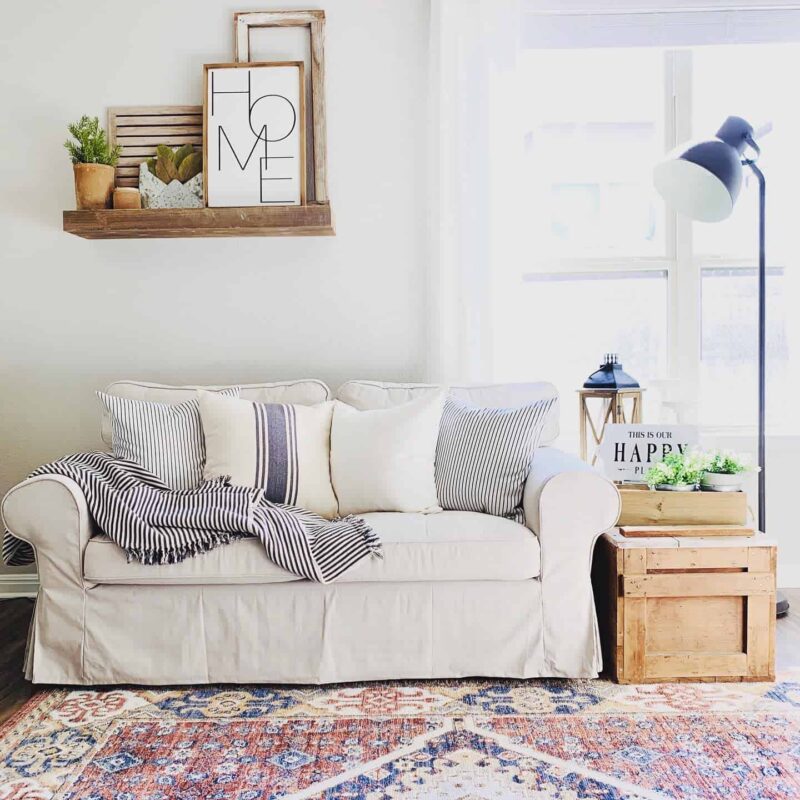 Source: @swiftcohome via Instagram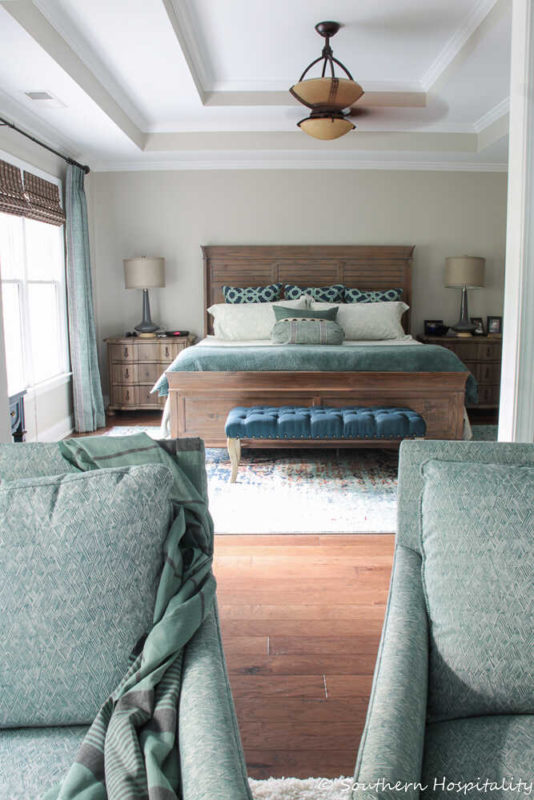 Source: Southern Hospitality Blog
If you feel like the color in your home is too warm, change it up with pale blue curtains or re-paint the wall with a soft blue to create a more seamless farmhouse style look.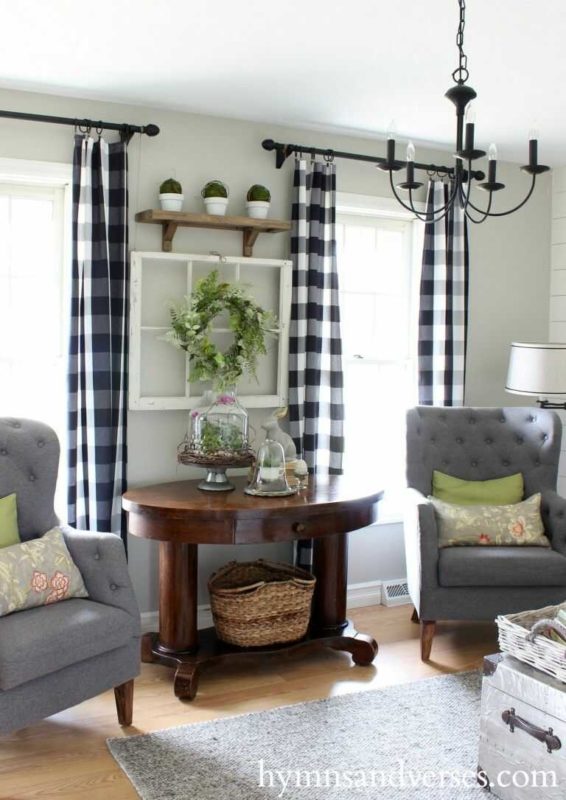 Source: Hymns and Verse
The Warm Tone Colors – Catch The Light 
The warm tone palette includes colors with a red or yellow undertone to them, like pale yellow, blush pink, pale coral, beige with a yellow undertone. These colors are usually bright and light-catching, what farmhouse style is all about.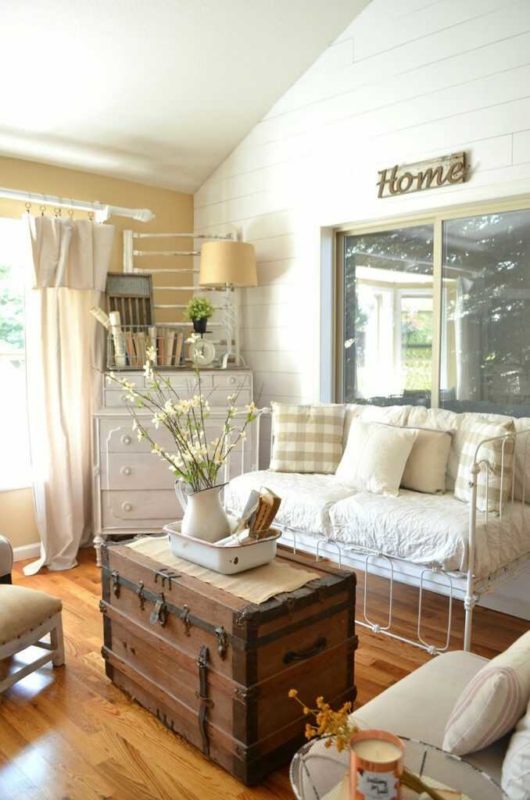 Source: Re-fabbed
Just like a neutral color, using a light warm tone color on the walls is a great harmonizer to make other colors pop in a room. Blush pink painted walls can create a warm and loving feel to a room. While pale yellow will add an energetic and optimistic look to your home.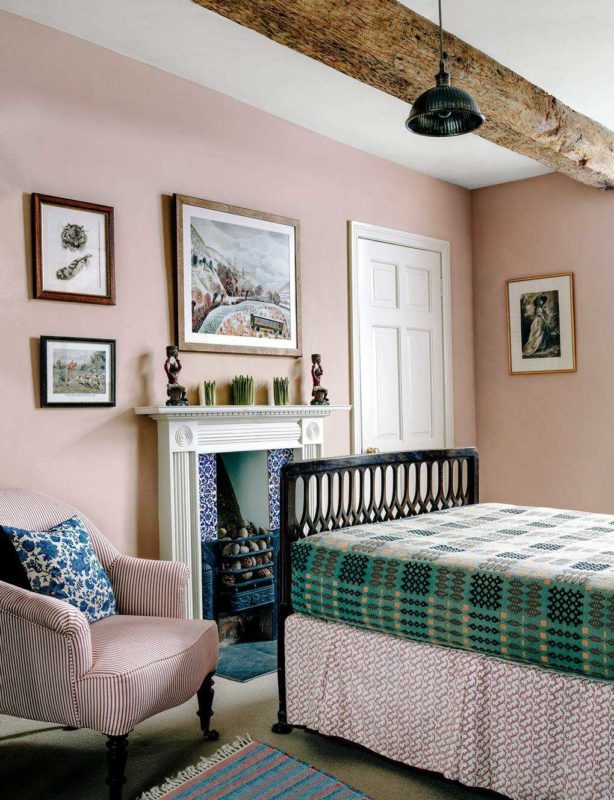 Source: House & Garden
Vibrant warm tone colors can give a striking and bold look to your home if used as an accent color. When used as a decoration like a canvas print, flowers, or a fruit bowl, they can be a splash of color that is added to your beautiful farmhouse style home without taking away the seamless look and feel.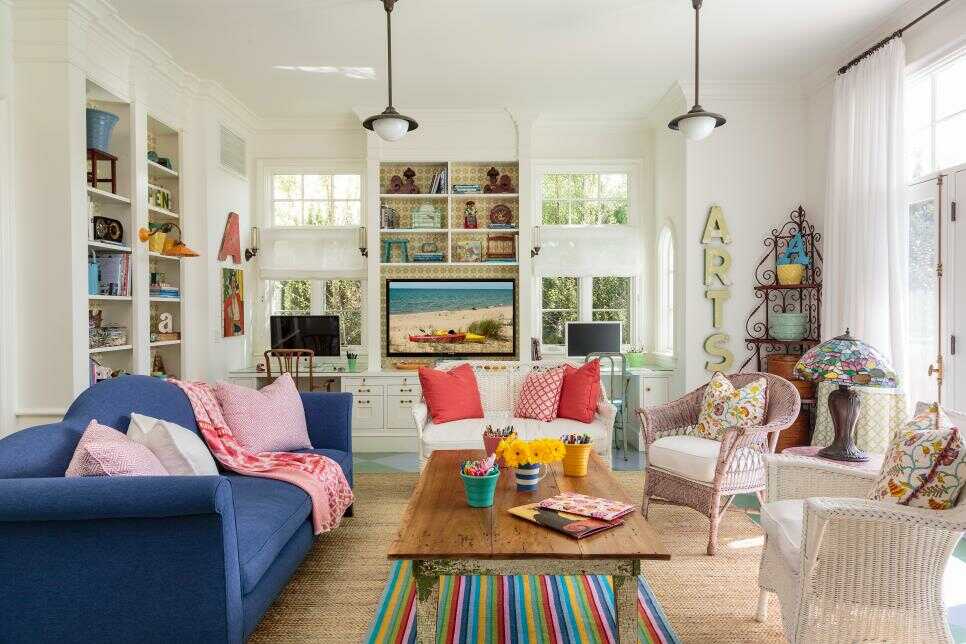 Source: HGTV
The Darker Colors – Add The Contrast 
The darker colors on the spectrum are not usually used for a typical farmhouse style home. But in a modern farmhouse style home, you can add a bit of darkness to a room, together with the light colors, they will make your room stand out with the contrast between light and dark colors.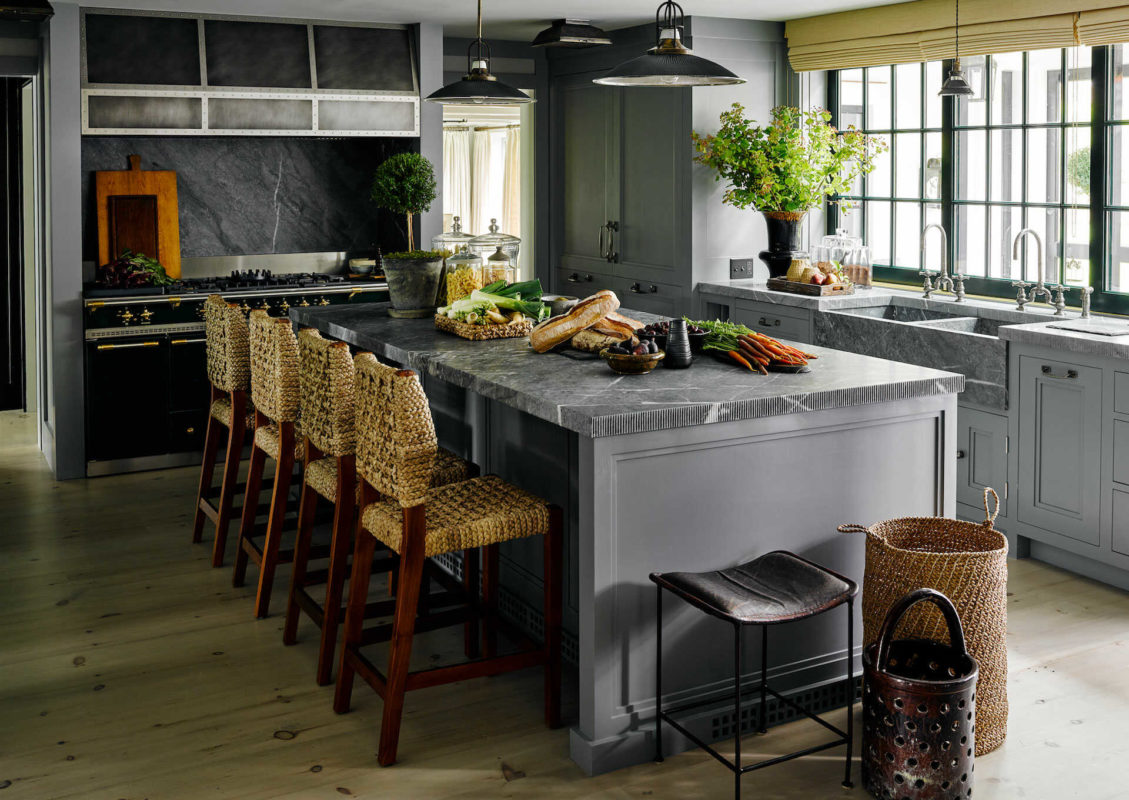 Source: S R Grambrel 
A darker gray creates more contrast for your home and adds a modern twist to your room. A darker gray with yellow accent furniture and wall decor is a trend coming in 2021. And if you have a lighter colored floor, darker gray is a must to make your room feel less washed out.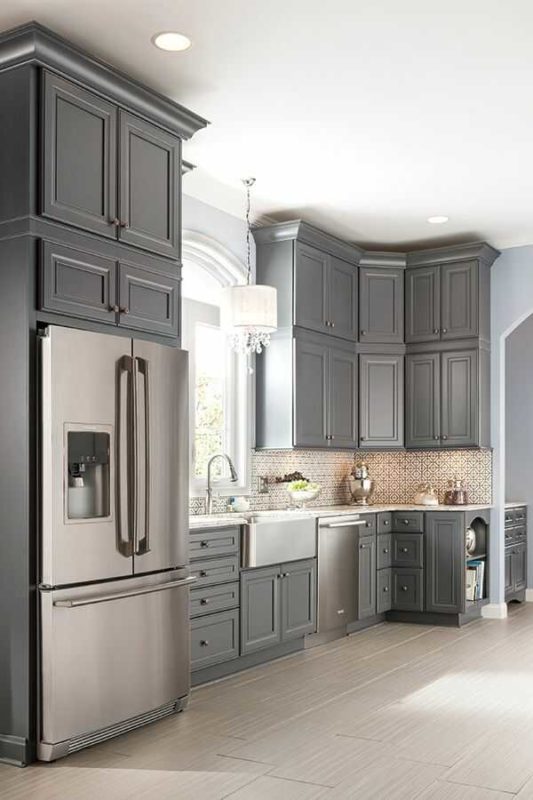 Source: masterbrand.com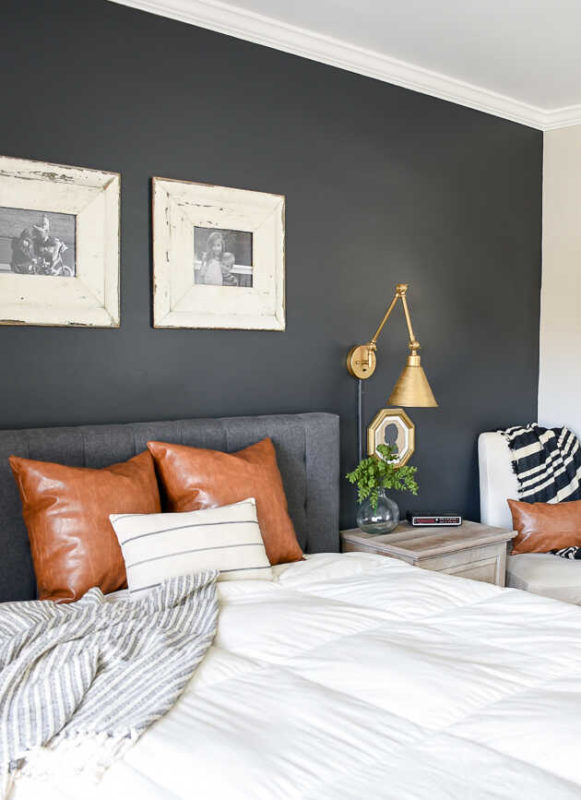 Source: Little House of Four
A darker color like navy blue can give a more sophisticated and contemporary look to your room without losing its calming and relaxing factor. A dark cool tone color in the bedroom can give a cozy feel to it as well and make you feel more comfortable. Or you can paint your cabinets in the kitchen a darker blue or green and complete the room with white painted walls to offset the darkness.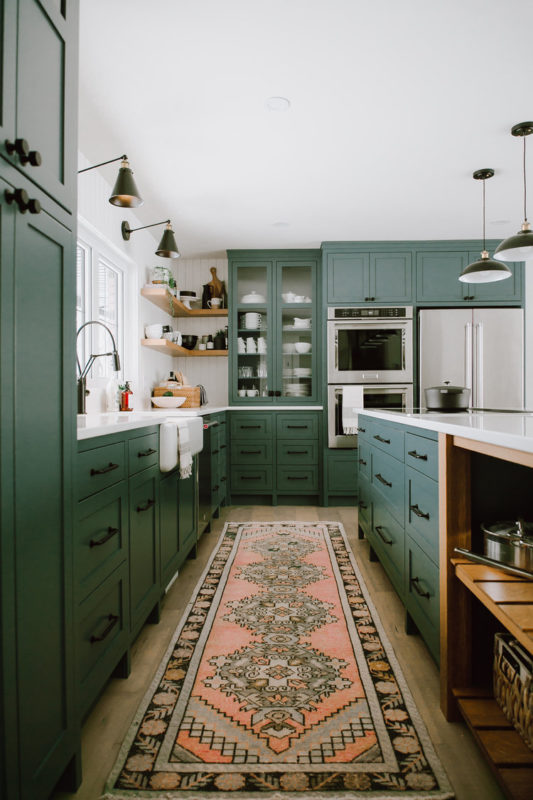 Source: Jacklyn Peters Design
When choosing a color palette for your home, make sure that all the colors are blended and nothing too strong or overwhelming. After all, subtle but relaxing and colorful is a theme in any farmhouse style.
---
Color Combinations You Can Try Out For 2021 
Ultimate Gray and Illuminating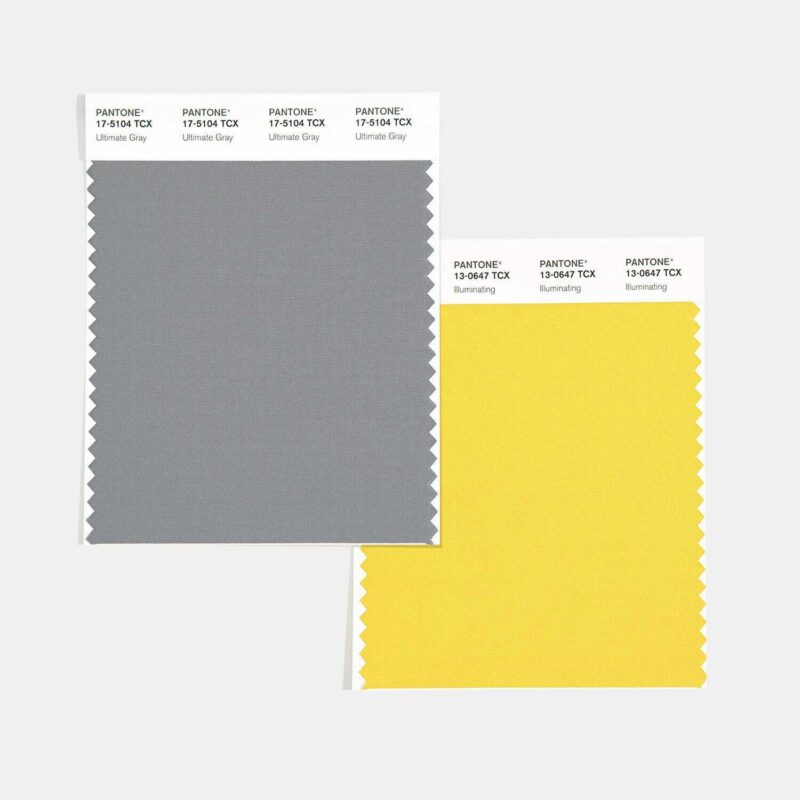 Source: Pantone
Illuminating and Ultimate Gray have been chosen by Pantone LLC to be their 2021 colors of the year. This color combination is described as "Practical and rock-solid but at the same time warming and optimistic", said Leatrice Eiseman, Executive Director of the Pantone Institute.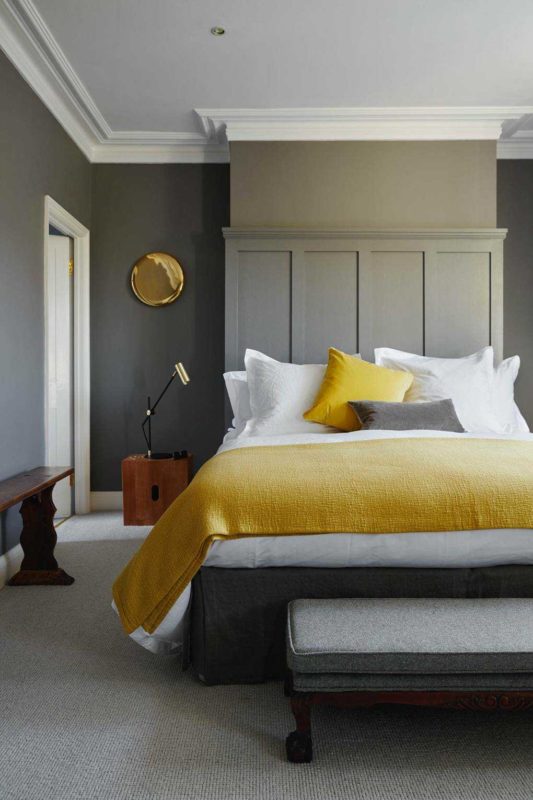 Source: House and Garden
If you are looking for a new color combo for your farmhouse decor, this combo is perfect for you in the new year. Can be used for your walls or furniture, Ultimate Gray is a great foundation for your interior. Paired with it is Illuminating, a vibrant yellow, which will add a flare of optimism and brightness to your home by using it on accent furniture, wall decoration, or accessories.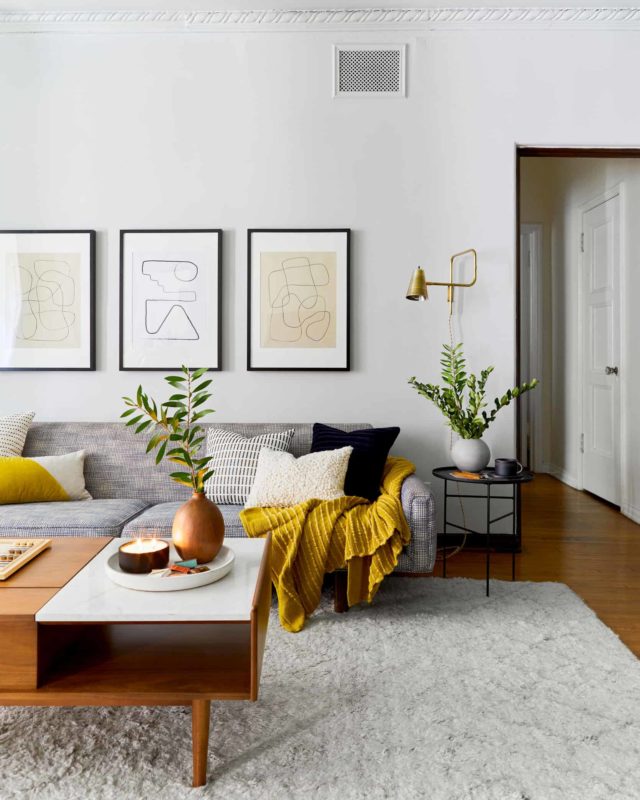 Source: Emily Henderson Design
Aegean Teal with Gold and White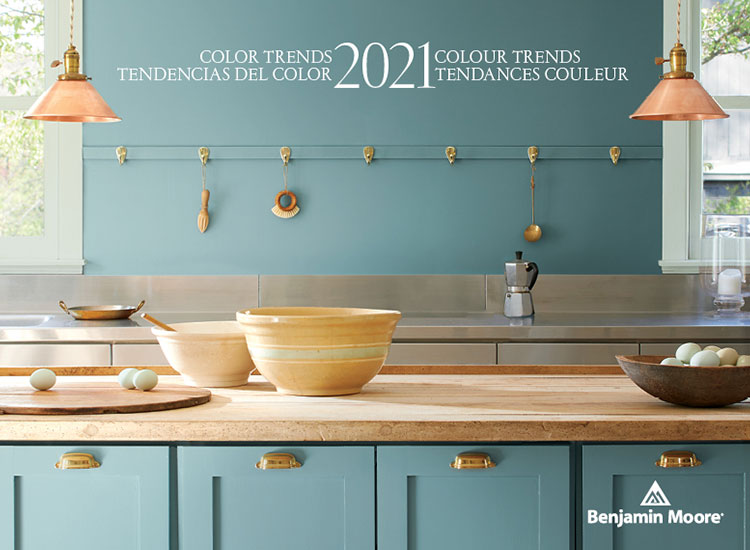 Source: Benjamin Moore
Similar to Pantone, this year Benjamin Moore has chosen Aegean Teal (2136-40) as their color of the year for 2021, alongside 12 other shades as their trending color in 2021. This blue-green with gray undertone is a calming and relaxing color to have in any farmhouse style home. The soothing nature of it makes this a perfect color for a farmhouse style kitchen, bedroom, and living room, where you and your family would be spending most of your time.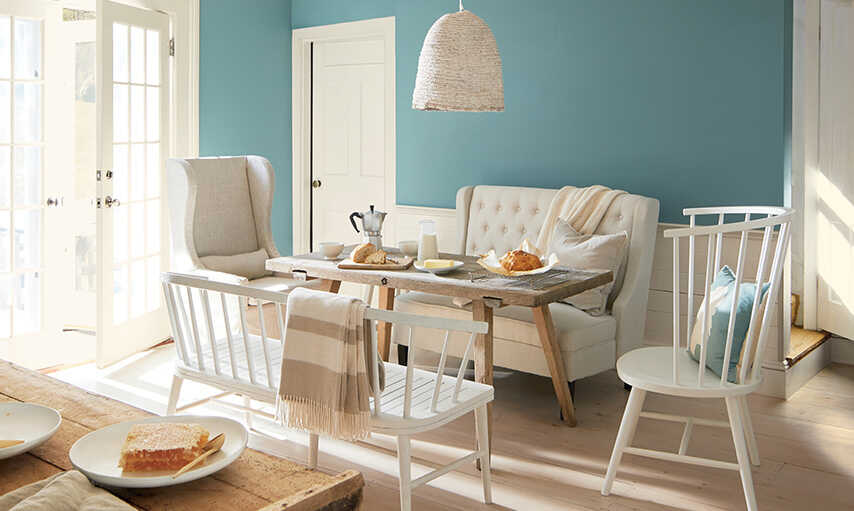 Source: Benjamin Moore
Naturally, this color is perfect on your wall, as Benjamin Moore is one of the biggest paint companies in the world. But aside from that, you can use this color for farmhouse decor like accent furniture, cabinets in your kitchen to add an elegant pop of color to the room. Aegean Teal with gold furnishing is a perfect combo as the two will complement each other, or an Aegean Teal wall with white trim to make your room look crisp and elegant.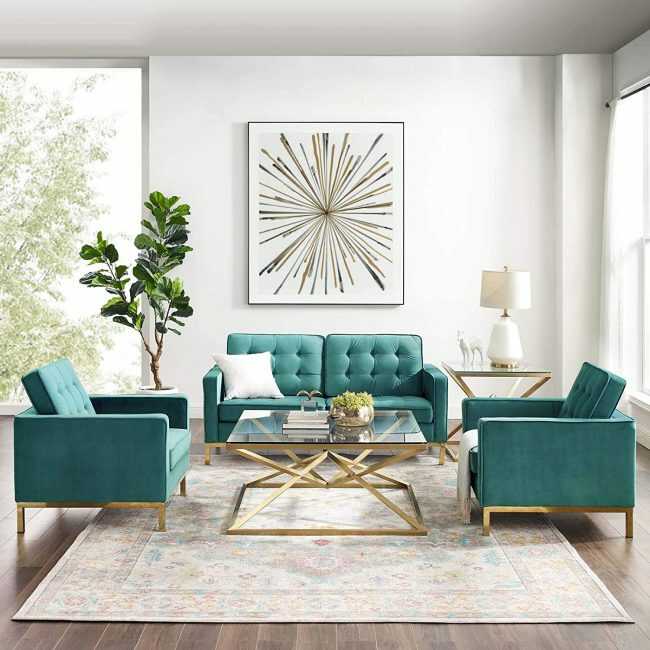 Source: Hadley Court
Urbane Bronze with White and Brown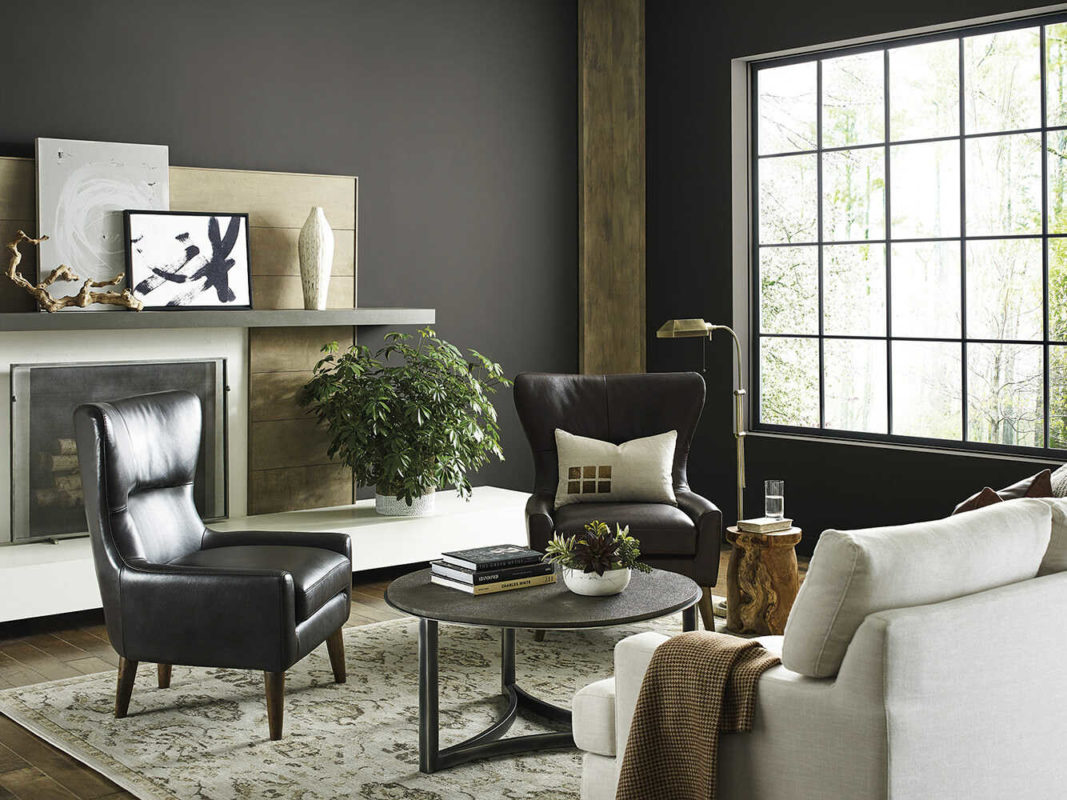 Source: Sherwin-Williams
Urbane Bronze (SW 7048) is the color of 2021, chosen by Sherwin-Williams. The shade is an earthy dark brown with a grey undertone. Sue Wadden, director of color marketing at Sherwin-Williams, described the color in a press release: ″Urbane Bronze encourages you to create a sanctuary space for mindful reflection and renewal."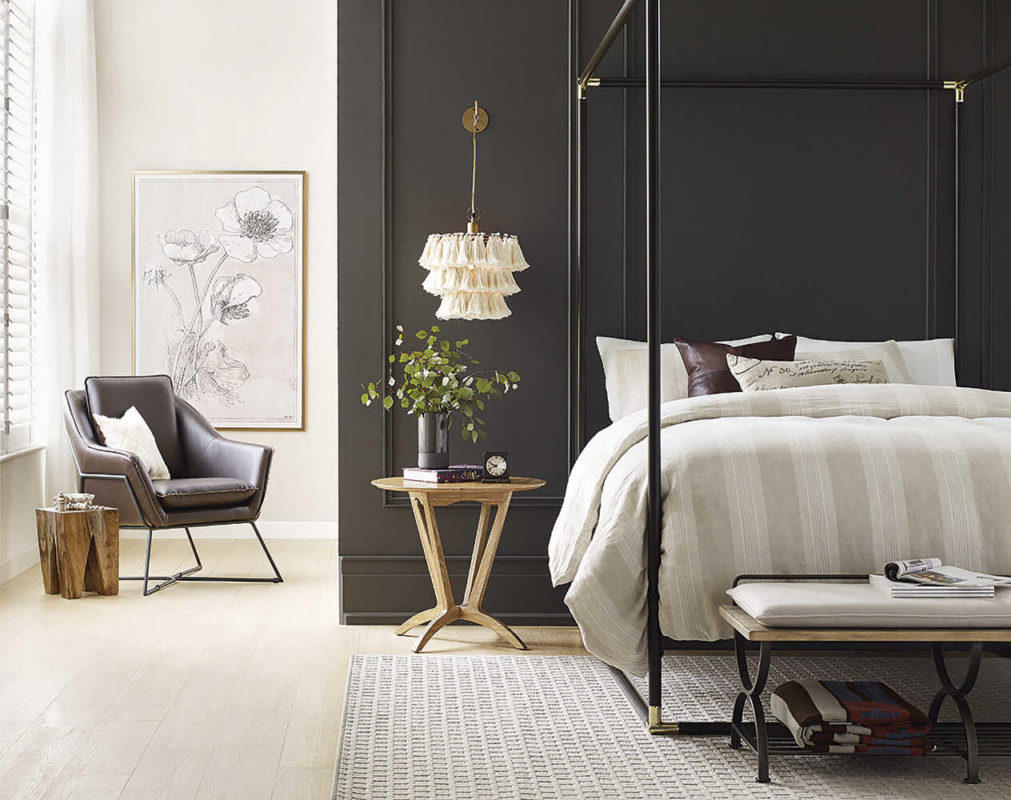 Source: Sherwin-Williams
This earthy dark gray is a perfect color to have for your bedroom, creating a cozy and sophisticated look for a modern farmhouse style bedroom. Or if you don't feel like painting your whole room a dark gray color, try painting it on the cabinets or the kitchen counters, it will add great contrast to the white and make your kitchen pop even more.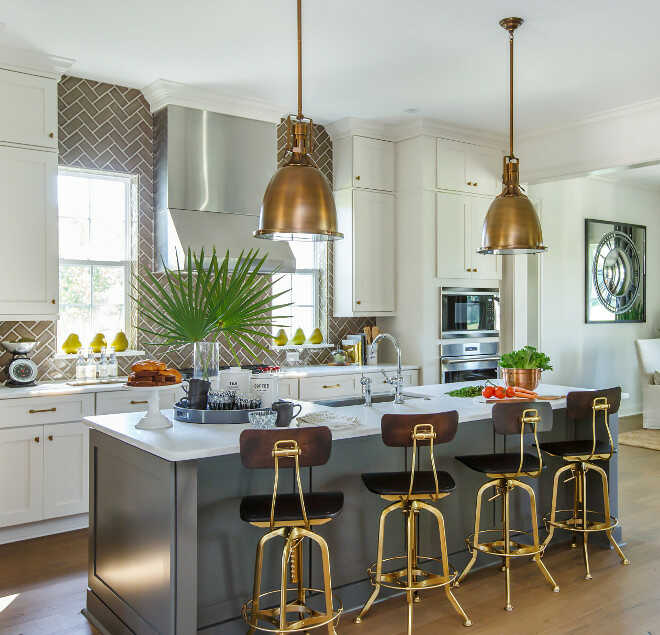 Source: Home Bunch
---
Accessories to Go with a Farmhouse Style Home.
Farmhouse decor is all about practicality and simplicity. There needs to be a balance between old and new to keep the look clean, warmhearted but not outdated. This is why many furniture or decorations of the modern farmhouse style consist of old rustic items and a modern style item that goes with it.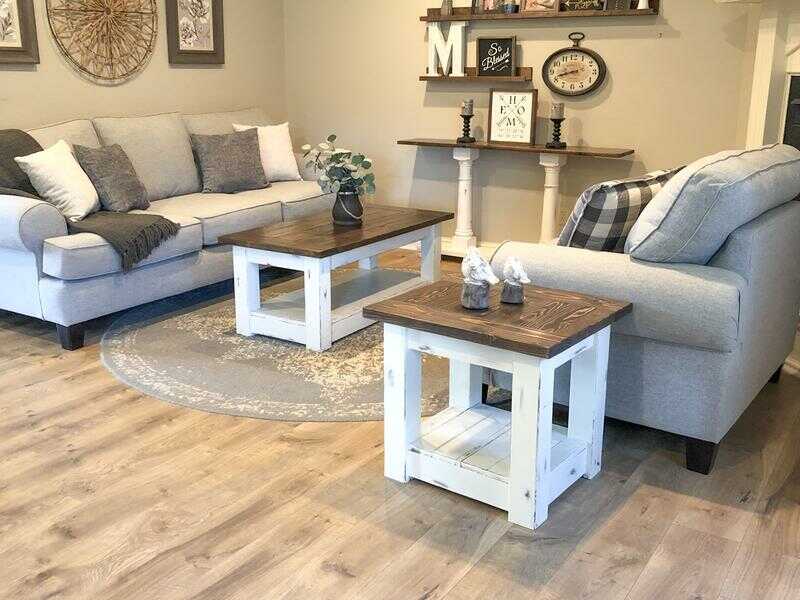 Source: Lovemade14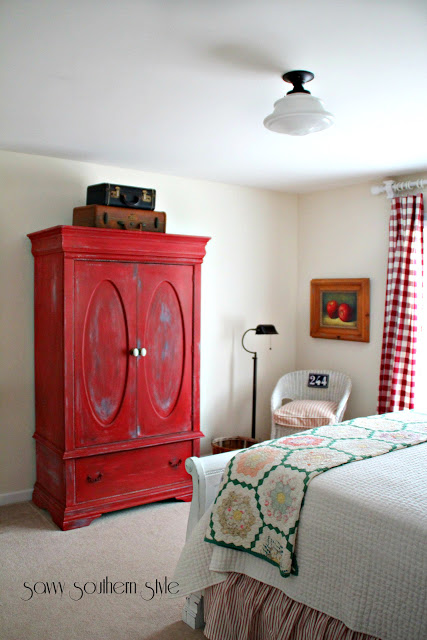 Source: Savvy Southern Style
You can use vintage furniture combined with new pieces to create a more seamless blend for the farmhouse style. A new sofa paired with vintage chairs and a table for the living room or a new bed with an old chest and a vintage lamp to add character to your bedroom.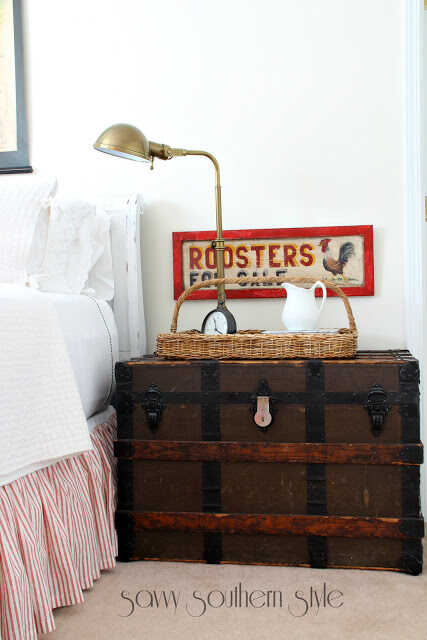 Source: Savvy Southern Style
---
Why Not A Canvas Print to Add a Pop of Color to Your Home 
Canvas Print is one of the most versatile wall farmhouse decors you can have in your home. They usually last a long time, easy to clean and affordable with a variety of colors and designs for you to choose from.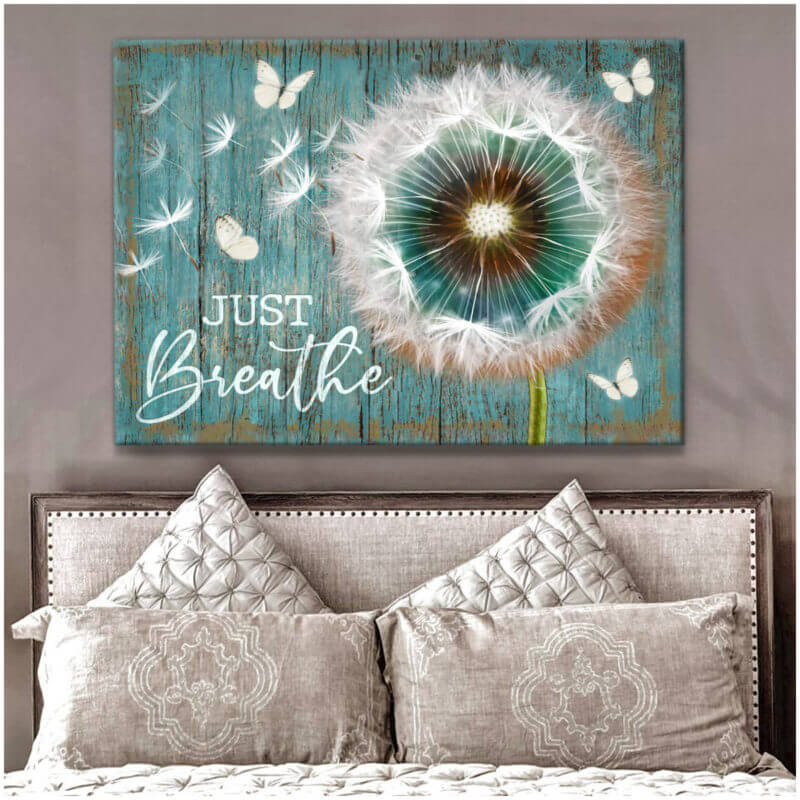 Dandelion and butterflies, Just Breathe | OhCanvas 
If you feel like your home is lacking some colors. Why not add a designed canvas print to complete the look. At OhCanvas.com, we are passionate about farmhouse style and the simplicity that comes with it, that's why we love creating canvas prints designs specifically for farmhouse style homes.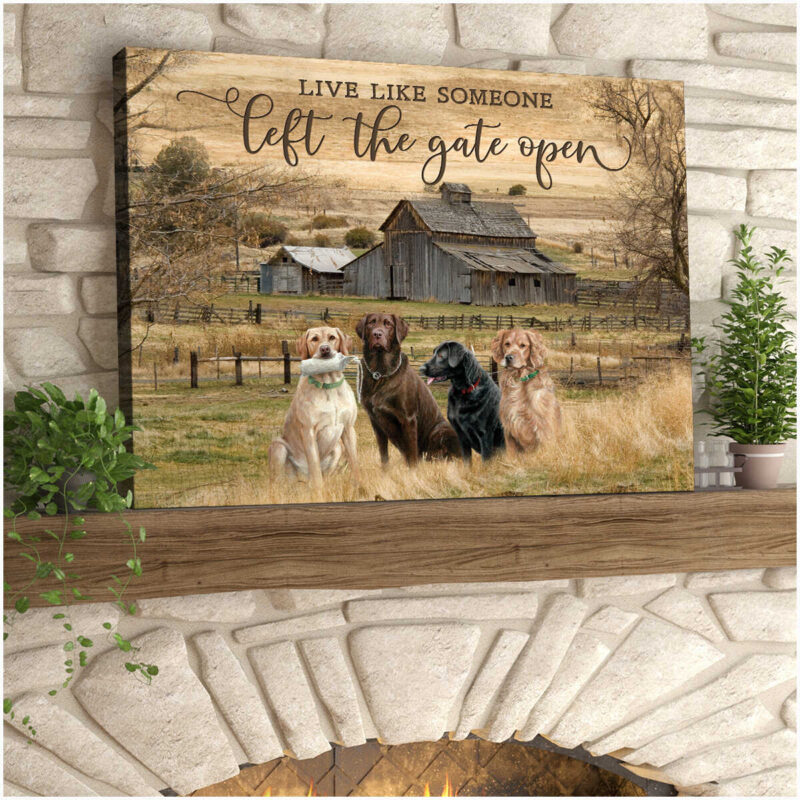 Dogs with a Barn, Live Like Someone Left The Gate Open | OhCanvas
We use high-quality and fade-resistant ink for all our prints. The durable cotton canvases are stretched and wrapped on a sturdy pinewood frame that will make sure the colors stand the test of time on your wall. 
With a new and unique design for your home every day, we guarantee you can find something that will fit perfectly for your home. 
So check out all our designs HERE! And remember, all orders over $150 will get free shipping.